Another Voice Had Come Between Us | With Catherine O'Hara
Resume
Have you ever been on a vacation that's supposed to be perfect ... but then you have a moment when you just cannot stand the person you're with?
When Patricia Morrisroe and her husband went to England together, they had one of those experiences. She writes about it in her essay "Another Voice had Come Between Us."
It's read by Catherine O'Hara, who stars in "Schitt's Creek." It airs on Wednesdays at 10pm on Pop TV, and you can also find it on Netflix.
Where Are They Now?
"And then on our second date he took me up in a glider. My sister said to me, 'You must've been really desperate for a date if you had a guy you hardly know take you up on a glider.' But I think I intuitively trusted him as a navigator even back then."
But in the seven years since her piece came out, Patricia has become more comfortable behind the wheel herself.
"I didn't become Danica Patrick, let's put it that way," she says. "I drive now. I've yet to kill or even hit any animals, so I'm much more confident as a driver. And I think because of that there's a certain independence that I have. [I'm not] Emma Peele. My husband does prefer to drive for the most part. But now I know if he gets tired or doesn't feel like it, I can also drive. That is liberating and I think that has changed the balance of the relationship."
Nowadays, Patricia's husband has a new GPS that's replaced Emma.
"The GPS system on my husband's car currently has a New York accent," she says. "Not to say anything bad about New York accents, but this woman has the most grating voice. We don't even have a name for her. She's now anonymous and we put her on as little as possible."
And Patricia still thinks that a GPS, and how it helps you course correct, is a good metaphor for marriage.
"Marriages are an adventure," she says. "But they're also about negotiations and compromises, and realizing when you're pushing too hard, perhaps being able to admit that you're the selfish one, which I definitely was in this case. And just enjoy the ride, but recognize that there's a lot of work along this journey. There just is."
Voices in this Episode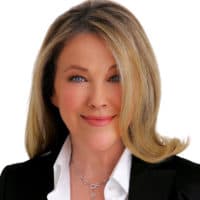 Catherine O'Hara is a prolific, multi-award winning actress, writer, and comedian whose film credits include lead and supporting roles in Beetlejuice, Home Alone, Home Alone 2: Lost in New York, After Hours, Heartburn, The Life Before This, Penelope, Away We Go, Where the Wild Things Are, A.C.O.D., The Right Kind of Wrong, and many more. In 2016, O'Hara won the Canadian Screen Award for Lead Actress in a Comedy Series, as well as the ACTRA Award® for Outstanding Female Performance for her role as 'Moira' on CBC's Schitt's Creek. O'Hara also received the prestigious Legacy Award (along with co-star and long-time collaborator, Eugene Levy) from the Academy of Canadian Cinema & Television.

O'Hara has collaborated with Christopher Guest and co-writer Eugene Levy four times on the critically acclaimed mockumentary films Waiting for Guffman, Best in Show, A Mighty Wind, and For Your Consideration. Her performance in the latter won her the 2007 National Board of Review Award for Supporting Actress.

This year O'Hara partnered with SCTV (Second City Television) alum to shoot a comedy reunion special for Netflix, directed by Martin Scorsese. O'Hara joined Eugene Levy, Joe Flaherty, Andrea Martin, Martin Short, and Dave Thomas for a conversation moderated by Jimmy Kimmel.

O'Hara has made many guest appearances on top-rated television series including Six Feet Under and Curb Your Enthusiasm. Her role in the HBO's Temple Grandin earned her Emmy, Satellite, and Screen Actors Guild Award nominations. She first performed with Toronto's Second City Theatre and later, with fellow alumni including Eugene Levy, created the iconic sketch comedy show SCTV. O'Hara won an Emmy Award® and earned four Emmy® nominations for her writing on the show. In 2017 O'Hara again won the Canadian Screen Award for Best Performance by an Actress in a Continuing Leading Comedic Role and won her third consecutive CSA for Schitt's Creek in 2018.

In 2017, O'Hara was appointed an Officer to the Order of Canada.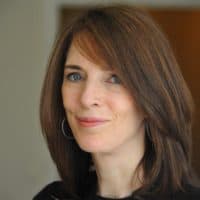 Patricia Morrisroe is the author of "Mapplethorpe: A Biography;" "Wide Awake;" and "9 1/2 Narrow: My Life in Shoes." She's currently finishing a novel about Beethoven and the woman to whom he dedicated the Moonlight Sonata.