Ah, To Be Old, Male And Single | With Natasha Lyonne
Resume
Here's a problem most of us never have: So many people want to date you — and send you baked goods — that you have to turn them away.
Well, that did not happen to Amy Cohen. But it did happen to her father. Amy writes about the difference between her father's dating life and her own in her essay, "Ah, To Be Old, Male, and Single."
It's read by Natasha Lyonne. She's the star and co-creator of the Netflix original show "Russian Doll."
Where Are They Now?
"He had had really pretty serious dementia for the last year of his life. And ... I think dementia simplifies people some of the time. And he was reduced to his sweetest, most loving self," she says.
It was a different relationship than they'd had when Amy was growing up. Back then, she felt criticized by her dad.
"He would say, 'You're so incredible, if you'd only fix your hair and maybe calm down a little bit.' Stuff like that," she says. "I'd call it the compli-insult because it was a compliment with an insult chaser. And I'd say that [his] decline probably happened over a good three years, but the last year in particular, he was losing everything, he couldn't really see, he couldn't really hear. I was happy to be there for him, to let him know how loved he was. I think I came to understand him in a new way."
Amy's father and his girlfriend stayed together for years before their relationship ended. But Amy didn't find the partner that she'd been looking for. Instead, she had two children on her own. She made that decision after finding out that her sister had stage four breast cancer.
"I wrapped my head around the fact that I was losing my best friend and someone that I adored and looked up to in every way. And when I processed that ... I decided I was going to be a mom. Because I felt like, you can't wait. You just have to do it. It had been something that scared me for years. And I wish I had known how much stronger I was than I realized."
Amy says her father was with her for every sonogram. And he was there when she gave birth to both her children. Sort of.
"I was in labor for 36 hours. And he was like, 'I'm not going to stay here for 36 hours, I'm hungry. I'm gonna go to a restaurant. And if you give birth, call me, but I'm not going to stay here, cause I have other things to do.' That was very much my dad. And actually [he] came back from dinner like ten minutes before I gave birth. I had a C-section, and he waltzed in after having had a nice veal piccata. Walked in, there I was with his new grandchild."
Amy's children are eight and three years old now. She says that raising them on her own has showed her how strong she is. And though her life now is hectic and crazy, she wouldn't have it any other way.
"People are trying to fix me up now. I have no interest," she says. "One day I might. I'm really tired, our house is so messy, I'm kind of barely getting through. But I don't have a desire to meet anyone right now, which is pretty incredible considering how much time I devoted to it for so long, and how much it was so ingrained in me that that was the biggest deciding factor of your worth. Is there someone who is standing there saying that they've chosen you? No. No one. No one chose me, and I'm fine."
That's Amy Cohen. She's the author of "The Late Bloomer's Revolution," and lives with her family in New York.
Voices In This Episode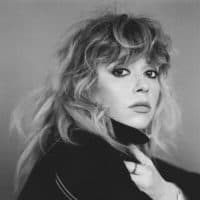 Emmy Nominee Natasha Lyonne executive produces, directs and stars in the Netflix series "Russian Doll," which she co-created with Amy Poehler and Leslye Headland. Animal Pictures, Lyonne's production company with Maya Rudolph, has a first-look TV deal with Amazon. Lyonne directed an episode of the upcoming final season of "Orange Is the New Black," in which she stars as Nicky Nichols. She most recently guest-starred in IFC's "Documentary Now" and reprised her role on "The Simpsons." In 2017, she made her directorial debut with Kenzo film Cabiria, Charity, Chastity, for which she also wrote the screenplay. In 2017, she produced and starred in IFC Midnight's Antibirth, directed by Danny Perez, co-starring Chloe Sevigny. Lyonne is well known for her performances in Slums of Beverly Hills, But I'm a Cheerleader, and  Everyone Say I Love You. Stage credits include Blood from a Stone, Tigers Be Still, Love, Loss, and What I Wore, and Two Thousand Years.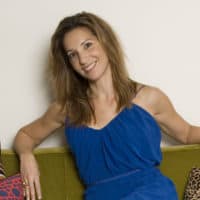 Amy Cohen was a writer/producer on the sitcoms Caroline in the City and Spin City, a dating columnist for the New York Observer, and a correspondent for cable TV's New York Central. She is the author of THE LATE BLOOMER'S REVOLUTION. She has appeared on The Today Show, The CBS morning show, and ABC news. She has been featured on THE MOTH radio show as well as appearing several times on THE MOTH mainstage. She lives in New York City with her family, who has a lot to say about everything.