Talking To My Fiancé About My New Girlfriend | With DeWanda Wise
Play
What happens when you know you want to marry someone, but you are also are falling in love with someone else? Is there a way for you to have everything, and everyone?
Sophie Lucido Johnson's essay is called "Talking to My Fiancé About My New Girlfriend." It's read by DeWanda Wise. She stars in "She's Gotta Have It" on Netflix, and the new movie "Someone Great."
Where Are They Now?
Story continues below
Subscribe to the podcast
The group is what Sophie calls "kitchen-table polyamorists," who all are comfortable coming together around a table and sharing a meal.
"Kat and Luke are close. Luke is dating a woman Rachel; she and I are close," she says. "It's important to us that this feels more like a community than an experiment in sex. It's more about love and sharing. It's like life is a great weight and you're asked to carry it alone, and you seek someone to help you share the weight — and why not seek lots of people to help you share the weight?"
Sophie says that for her, the best thing about polyamory is also the worst thing about polyamory. She talked to us just after her husband Luke went on a date with his girlfriend, Rachel. Sophie told us that she felt jealous.
"I spent a lot of the morning trying to deconstruct that jealousy, and figure out what's going on in my life that made today particularly vulnerable," she says.
"For me, the best part is being able to process your feelings all the time. But for a lot of people, and also maybe for me, that's the worst part too. Anytime an uncomfortable feeling comes up, you have to greet it and share it with the people in your life, which is vulnerable and scary."
She continues, "The rule is Luke doesn't say, 'You shouldn't feel jealous,' or 'There's no reason for you to feel jealous,' or 'What's the big deal? You have other partners too,' which is the cultural expectation. He just stops and says, 'OK, that makes sense to me. Let's talk about it.'"
Sophie says that talking through those emotions makes her relationships rich and interesting — and that she's learned a lot about herself from her partners.
For her, "Polyamory is not much about sex at all ... [it's] about friendship, and spending time with different people, and letting different people fill your various needs and letting people be exactly who they are."
But there are complicated questions that can come up — including what happens when you want to have children. Sophie doesn't have kids of her own, but she did recently write a book about polyamory, and interviewed a lot of women who did have children.
"It was overwhelming how much everybody said the same thing, which is, 'I don't know how people have kids any other way.' It's hard to have kids. And these women who have been practicing polyamory have an all hands on deck situation. There are a lot of people who are involved in raising their families, and to them that's an asset."
Sophie wants to make one thing clear.
"I really don't think that my way of loving is for everybody. I really think monogamy is beautiful. When you make a sacrifice in your life to just to love one person, that is truly amazing and I think it can really work. I think we just all are different."
"It's something to celebrate and not push away," she continues. "I don't think the world would be better if everyone was polyamorous. I think the world would be better if everyone could be honest about what they wanted and felt safe expressing their needs."
Voices in this Episode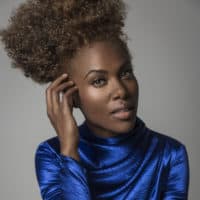 DeWanda Wise has established herself as one of the industry's most exciting talents. In the Netflix adaption of "She's Gotta Have It," created by Spike Lee, Wise appears as the iconic 'Nola Darling.' Based on Lee's 1986 film of the same name, the series explores the story of one woman (Wise) and her three lovers. Following its season one release in November 2017, the series acquired great critical acclaim, and as a result, won an African-American Film Critics Association (AAFCA) award as one of the "Top 10 Television Shows." The show was renewed for a second season, which is set to premiere on May 24th.

Wise will be seen next in CBS All Access' reboot of the "Twilight Zone." Executive produced and narrated by Jordan Peele, the series will feature various tales of science fiction, horror and mystery. The series premiered on April 1st.

Other television credits include FOX's drama "Shots Fired," WGN's "Underground," HBO's "Boardwalk Empire," CBS's "The Good Wife" and "The Mentalist," and NBC's "Law & Order: SVU."

In film, Wise will star next in the Netflix Original romantic-comedy, "Someone Great," starring opposite Gina Rodriguez, Brittany Snow, Lakeith Stanfield, and Rosario Dawson. The story centers on a woman (Rodriguez) who, after a heart-wrenching breakup, decides to seek an adventure in New York City with her two best friends (Wise and Snow). The feature is set to premiere on April 19th.

Wise will also be seen in Director Stella Meghie's upcoming comedy, "The Weekend," opposite Sasheer Zamata and Tone Bell. The film centers on an acerbic comedian (Zamata) who goes away for the weekend with her ex-boyfriend (Bell) and his new girlfriend (Wise). The film premiered at the 2018 Toronto International Film Festival.

Additional film credits include the Sundance romantic-comedy hit, "How to Tell You're a Douchbag," in which Wise starred in and executive produced. She began her professional career with roles in many award-winning shorts and independent features including "Spinning into Butter" and "Precious" among others.

In 2016, Wise expanded her talents into screenwriting and wrote the short film entitled, "Where You Go," which premiered at Cannes in the "Short Film Corner."

Wise graduated with honors with a dual degree in Drama and Urban Social and Cultural Analysis with a minor in Community-based Theater and Performance. She is a Tisch Scholar Award recipient, the Atlantic Achievement in Studio Award recipient, and the BFA Representative of her graduating class of NYU's Tisch School of the Arts.

A native of Baltimore, Maryland, Wise currently resides in Los Angeles with her husband actor/producer, Alano Miller.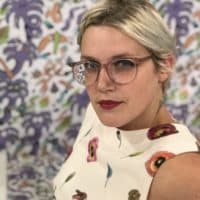 Sophie Lucido Johnson is a writer and illustrator who lives in Chicago. Her first book, "Many Love," came out last year from Simon & Schuster.