Love Means Never Having To Say ... Anything | With Pedro Pascal
Resume
Love thrives on good communication. It can take many forms — but what happens when you suddenly lose what was once your primary means of communication? Jamison Hill's essay, "Love Means Never Having to Say ... Anything" takes up that question.
It's read by  Pedro Pascal. He plays Oberyn Martell in "Game of Thrones" and Javier Peña in "Narcos." He's starring now in "King Lear" on Broadway, and in the new Netflix movie, "Triple Frontier."
Where Are They Now?
Jamison's symptoms vary from day to day. He says there's a lot of pain in his muscles and joints, and speaking is painful and exhausting. He also suffers from nausea and weakness. And he says his prognosis is as mysterious as the illness itself.
"None of the doctors I've seen can give me an accurate prognosis. The ones who have tried have been wrong," he says. "I think the scariest part is just how unpredictable it is. As an example, like two years ago I couldn't even sit up. Eat food on my own. And two years from now I could be walking around taking care of myself. It's anybody's guess."
Jamison and Shannon are still in a relationship. But it's complicated.
"We love each other, in some ways we're closer now than we've ever been," Jamison says. "We text throughout the day and every night I call her and I text and she talks. Sometimes I'll whisper. The sad part is we haven't seen each other in a year and a half. She's gotten sicker so she can't travel, and I can't travel, so we're stuck on opposite ends of North America."
Jamison says he and Shannon would like to live together someday.
"I think we're both confident that that would go well, but it feels so unattainable right now, because we both need a lot of help in our daily lives. But ideally we'd both be better and just have a normal life together. That would be the greatest thing."
Voices in this Episode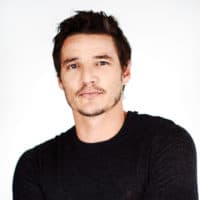 Pedro Pascal made his Broadway debut last month in Sam Gold's production of "King Lear," playing Edmund, alongside Glenda Jackson and Ruth Wilson. "King Lear" opened on April 4th and will run through Sunday, July 7th.

Pascal can currently be seen in TRIPLE FRONTIER, an action-adventure story set on the border zone between Paraguay, Argentina and Brazil. The film also stars Ben Affleck, Oscar Isaac, Garrett Hedlund and Charlie Hunnam, and released globally on Netflix on March 13th.

Also this year, Pascal will be seen playing the titular role in the first ever live-action STAR WARS series, THE MANDALORIAN, as a mysterious lone gunfighter who exists in the outer reaches of the galaxy, far from the authority of the New Republic. Written and executive produced by Jon Favreau, the series will launch on Disney's direct-to- consumer streaming service, Disney+, on November 12th.

Pascal recently wrapped production on Patty Jenkins' WONDER WOMAN 1984, in which he will star in a key role alongside Gal Gadot and Kristen Wiig. The film, which is slated to release on June 5th of 2020, marks the second time he and Jenkins have worked together.

Last year, Pascal appeared in Barry Jenkins' critically-acclaimed IF BEALE STREET COULD TALK. The film was nominated for a Golden Globe and won AFI's "Movie of the Year" award. Also last year, Pascal starred in Antoine Fuqua's (Training Day, The Equalizer) THE EQUALIZER 2 opposite Denzel Washington, which was released by Sony on July 20th.

Pascal starred in the first, second, and third seasons of the critically-acclaimed, BAFTA and Golden Globe nominated Netflix original series NARCOS, the true-life story of the growth and spread of cocaine drug cartels around the world. Pascal portrayed the role of DEA agent Javier Peña, who led the manhunt for Colombian drug kingpin, Pablo Escobar in seasons one and two – and for the Cali Cartel is season three.

In 2017, Pascal starred in FOX and Matthew Vaughn's KINGSMAN 2: THE GOLDEN CIRCLE, alongside Taron Egerton, Channing Tatum, and Julianne Moore. The film grossed $411 million worldwide.

In 2014, Pascal starred in HBO's critically-acclaimed series GAME OF THRONES where he played the fan favorite Oberyn Martell. Pedro has had recurring roles on USA's GRACELAND, ABC's BROTHERS & SISTERS, CBS' THE GOOD WIFE, FX's LIGHTS OUT, CBS' THE MENTALIST, and ABC's RED WIDOW. Other television credits include Showtime's award winning NURSE JACKIE, the LAW & ORDER trifecta, BODY OF PROOF, WITHOUT A TRACE, NYPD BLUE and BUFFY THE VAMPIRE SLAYER, among others.

Pascal's other film credits include: Christopher Caldwell and Zeek Earl's PROSPECT, Universal's THE ADJUSTMENT BUREAU, THE GREAT WALL, Joe Saunders' SWEET LITTLE LIES, and B. Hayward Randall's I AM THAT GIRL. He also appeared in Julia Solomonoff's SISTERS (HERMANAS) and Freya Billington's WINDOW SHOPPING.

Pascal has originated roles in New York for The Manhattan Theater Club, Classic Stage Company, Playwrights Horizons, and Terrence McNally's Drama Desk Nominated play SOME MEN at Second Stage. He starred alongside Jennifer Ehle and Liev Schreiber in Shakespeare in the Park's production of MACBETH, as well as their Production of MUCH ADO ABOUT NOTHING with Lily Rabe. He won the Los Angeles Drama Critics Circle Award and Garland for ORPHANS at The International City Theater. Pedro has also directed Florencia Lozano's UNDERNEATHMYBED, David Anzuelo's KILLING PLAY and Daniel Talbott's YOSEMITE at Rattlestick Playwrights Theater in New York. Pedro is also a member of the Labyrinth Theater Company.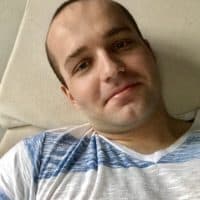 A graduate of Sonoma State University, Jamison Hill has written for The New York Times, The Washington Post, Men's Journal, The Los Angeles Times, Writer's Digest, Vox, and VICE. Jamison was featured in a full-length documentary about myalgic encephalomyelitis, and a seven episode Netflix original documentary series about mysterious diseases. Jamison has been on Dax Shepard's "Armchair Expert" podcast, and in stories published by Pacific Standard and HuffPost.
You can find more information about M.E. here: