Agreeing To Accept And Move On | With Sarah Goldberg
19:56
Play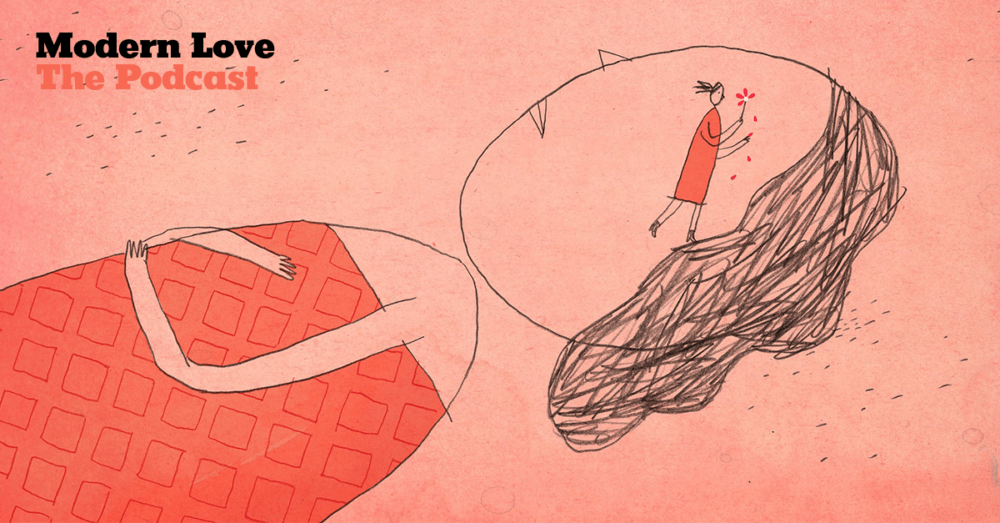 It can be really challenging to get the timing of your love life right. How do you find the right person, at the right time? And for Elizabeth Koster, there was something else adding to that pressure — her mother's cancer.
Elizabeth writes about that in her essay, "Agreeing to Accept and Move On." It's read by Sarah Goldberg, who stars opposite Bill Hader in "Barry" on HBO.
Where Are They Now?
Elizabeth Koster says that after her mother died when she was 31, she became obsessed with writing about their relationship — and how her mother's illness shaped her own life.
Story continues below
Subscribe to the podcast
And that pressure to find someone didn't go away when Elizabeth's mother died. She says, "I wanted security, I wanted family, and I wanted the comfort that I thought would be guaranteed from a relationship, so I made dating a full-time job for years."
"I went on three, four dates a week — sometimes I'd have two dates in one night, and I once had four dates in one day. And I wasn't really as discerning as I am now. I didn't really trust myself. And so I spent so much time meeting these people who mainly ended up not being right for me."
And there was even additional pressure, because Elizabeth wants kids. And her desire to have children was tied to her own fear of getting cancer.
"One thing that I heard in my 20s was that not having a child before the age of 35 can increase the chances of getting breast cancer. So it became a life or death situation for me to find someone and have a child before the age of 35, or else I could die," she says. "But I ended up getting breast cancer when I was 33, two years before my deadline. It was a very early stage, I was treated, and I was told it wasn't genetic, and I'm fine now, but it was very scary at the time."
Elizabeth says that after her treatment, some of the pressure around dating eased. She started focusing more on the things she loved — writing, being outside, her friends. And her thinking about children has changed, too.
"In the past couple of years, people have been saying, just have one on your own. And I really didn't want that. Because I've had this fantasy since I was a kid that I would meet somebody, fall in love, and create a child out of that love. And that hasn't happened. And I got so tired of pounding the pavement and not finding anyone. So I very recently — probably just in the past year — came around to the idea of having a kid on my own."
Elizabeth does miss her mother, who she says was her cheerleader.
"Soon after she died I was on a vacation with some friends, and I kept having an impulse to call her and tell her what we had seen and done that day," she says. "It took a long time to understand that I could never call her again. Which sounds strange, but it's muscle memory. It's nearly impossible for the mind to grasp that someone who was there for so many years was just gone."
Voices in this Episode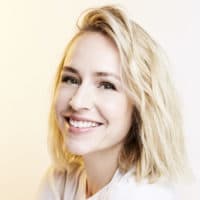 Sarah Goldberg currently stars opposite Bill Hader and Henry Winkler in the critically acclaimed HBO comedy series BARRY. Sarah's character, "Sally Reed," is a hungry aspiring actress who is willing to do (almost) anything it takes to find her spotlight.

An accomplished stage actress, Goldberg earned an Olivier Award nomination for Best Supporting Actress on behalf of her dual performances as "Betsy" and "Lindsey" in The Royal Court's production of the Pulitzer Prize winning play, CLYBOURNE PARK on the West End. She went on to reprise her dual roles in the production on Broadway. Goldberg also starred as "Alison Porter" in Roundabout Theater Company's revival of John Osborne's classic play LOOK BACK IN ANGER opposite Adam Driver and Matthew Rhys, directed by Sam Gold. Her previous London stage credits include SIX DEGREES OF SEPARATION, MEMBER OF THE WEDDING and APOLOGIA. On and Off Broadway, her New York stage credits include THE UNAVOIDABLE DISAPPEARANCE OF TOM DURNIN, THE GREAT GOD PAN and THE QUALMS.

This month, Goldberg will be seen in the feature film THE HUMMINGBIRD PROJECT opposite Jesse Eisenberg and Alexander Skarsgaard, following its debut at the Toronto Film Festival. The film, released by The Orchard, will release on March 15, 2019. Goldberg also appears in the Sundance breakout film THE REPORT opposite Adam Driver and Annette Bening, which will be released by Amazon later this year.

On-screen, Goldberg initially garnered recognition for her leading role in the television series HINDSIGHT. Previous film and television credits include ELEMENTARY, THE DARK KNIGHT RISES, DRIFTERS, CROWN HEIGHTS and LUCIA: BEFORE AND AFTER, which won the jury prize for US fiction shorts at The 2017 Sundance Film Festival.

Originally from Vancouver, Goldberg splits her time between Los Angeles, New York and London.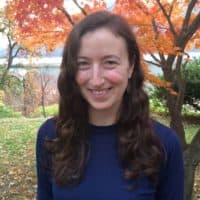 Elizabeth Koster was born and raised in New York City and teaches creative writing in a high school, a senior center, at Girls Write Now, and on Rikers Island. She has an MFA in creative nonfiction from Columbia University and is currently finishing a memoir.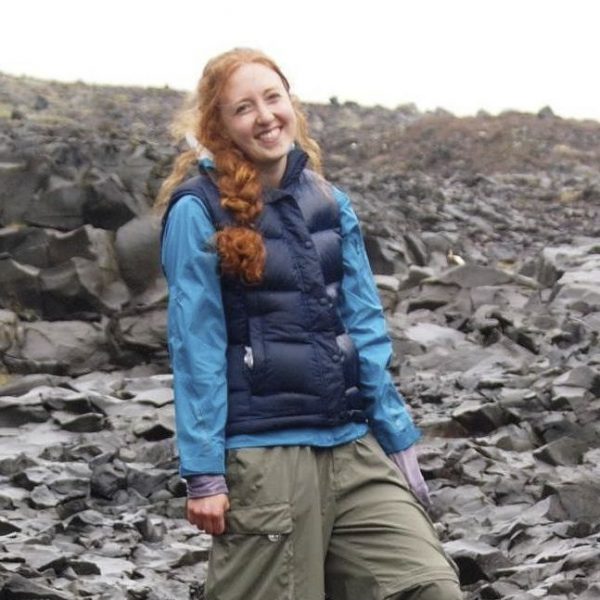 Caitlin O'Keefe Producer, Podcasts & New Programs
Caitlin O'Keefe is a producer of podcasts and new programming at WBUR.