We Survived The Storm | With Ginnifer Goodwin
22:03
Play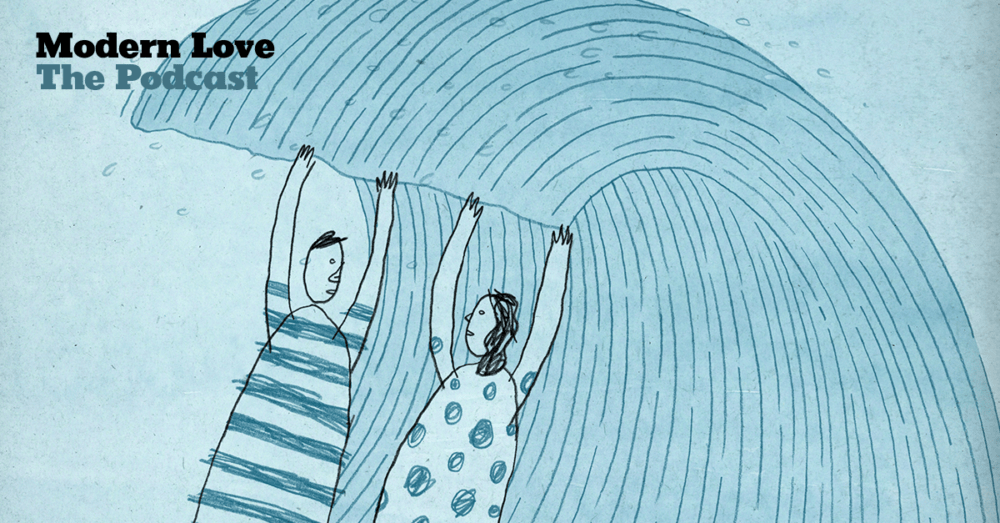 When you're dealing with a tragedy, it can feel like you would do anything for an ordinary day. Monica Wesolowska felt like that once, before she realized how challenging those ordinary days can be.
Ginnifer Goodwin reads Monica's essay, "Clinging to Each Other, We Survived the Storm." She's known for her work in "Big Love" and "Once Upon a Time." And you can see her in "The Twilight Zone" on CBS All Access.
Where Are They Now?
It's been five years since Monica's piece was published, and over a decade since her son Silvan died.
"He would have been 16 this year, and that was a real shocker for me," she says. "I think for any parent, somehow that's a really significant age. Each year, I know he would have been a year older. I don't spend a lot of time thinking, he would've been doing this, or would've been doing that. I accept that he's gone. But something about the fact that he would've been 16 really punched me in the gut. I could imagine him as someone who was about to launch in the world."
Story continues below
Subscribe to the podcast
"His birthday was on April 27. His death day is June 4," she continues. "Every year for these 6 weeks, I'm a little bit emotionally up and down, and I think it must be that buried grief, or the way that the body remembers what was happening 16 years ago, and how awful those days were, and how at the same time I would love to have a second to hold him again."
Monica told us that her second pregnancy, with her son Miles, was very different than her first.
"In my first pregnancy, I would walk around and enjoy the way that the world celebrated my pregnancy with me," she says. "And the second time, people would come up and do that thing that they do — ask, 'How far along are you? Is this your first baby?'"
"I'm a super honest person, and I just could not lie. So I'd say, 'No, it's my second, my first one died.' People really backed away from me. But it was the only way that I could figure out how to deal with it, and I had some really lovely conversations with people because of that.
Monica says the first week after Miles was born was the hardest.
"I would hold him and I would cry about Silvan. It was really strange because I missed Silvan and I was very in love with Miles at the same time. I was very relieved after the first week — something kind of lifted, and I started to believe that Miles was really here, and that hesitance around him lifted."
Monica's kids are fifteen and twelve now, and she and her husband have been married for more than eighteen years.
"What interested me in the piece was exploring the way that David and I have this kind of mythology about our ability to deal with hard times," she says. "By mythology I don't mean necessarily that it's not true, it is true. But it doesn't necessarily serve us during ordinary times."
"I wouldn't say that we're a couple that speaks to each other in the tenderest way. We are often frustrated with each other, we are often brusque, we are very different from each other. In ordinary times, that's really obvious. So I guess that line — the best of us came out in crisis — it's true. That was the best of us. And sometimes we have to use that as a touchstone to remind each other to be kind to each other in ordinary times as well."
And Monica has found that the pressures of ordinary parenting have eased as her kids have grown.
"I am finding that parenting older kids is not soul-sucking in the same way for me, just because my kids give me a little more space. I had such a hard time with having my entire physical and mental world consumed by young children, and now that they've given me just a little bit of space, I feel that I'm returning to myself."
And Monica says that her essay serves as a reminder to her as well.
"All of life is pretty rough, [and] we're working hard," she says. "And some of us are suffering far more than other people. But all of us I think are able to get through it if we pay attention to those very small moments. Because those tiny moments that are fine are to be valued. You never know what's going to happen the next second."
That's Monica Wesolowska. She's the author of "Holding Silvan: A Brief Life," and is writing a picture book. She lives in California with her family.
Voices in this Episode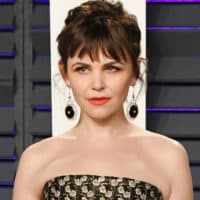 A multi-faceted film, television, and theatre actress, Ginnifer Goodwin is best known for her role as 'Margene' in the HBO critically acclaimed series BIG LOVE and as 'Snow White' in the hit ABC drama ONCE UPON A TIME.

She can currently be seen in Jordan Peele's critically acclaimed reboot of THE TWILIGHT ZONE on CBS All Access, which has already been picked up for a second season. This summer she will star in Marc Cherry's latest drama series WHY WOMEN KILL alongside Lucy Liu and Kirby Howell-Baptiste, also on CBS All Access. This fall, she'll be seen in Netflix's DOLLY PARTON'S HEARTSTRINGS alongside Dolly Parton and Kathleen Turner.

In 2016 she lent her voice to Disney's ZOOTOPIA which grossed over 1 billion dollars worldwide and won an Oscar and Golden Globe for "Best Animated Feature."

Goodwin's breakthrough role came from her first feature film MONA LISA SMILE, where she co-starred with Julia Roberts and Kirsten Dunst. Since then she has appeared in several critically acclaimed films including the Oscar-nominated biopic WALK THE LINE opposite Joaquin Phoenix and Reese Witherspoon, as well as Tom Ford's directorial debut A SINGLE MAN.

Other film and television credits include Warner Bros.' SOMETHING BORROWED; HE'S JUST NOT THAT INTO YOU alongside Jennifer Aniston and Jennifer Connelly; Robert Luketic's romantic comedy WIN A DATE WITH TAD HAMILTON; Twentieth Century Fox Film's RAMONA AND BEEZUS; Jonathan Kasdan's IN THE LAND OF WOMEN; National Geographic's telepic KILLING KENNEDY; portraying first lady Jacqueline Kennedy opposite Rob Lowe; Disney's TINKER BELL AND THE LEGEND OF THE NEVERBEAST; and the independent films DAY ZERO with Elijah Wood, and BIRDS OF AMERICA with Matthew Perry and Hilary Swank.

Born in Memphis, Tennessee, she holds a BFA in acting from Boston University's School for the Arts. She was additionally trained in England at Stratford-Upon-Avon's Shakespeare Institute, London's Royal Academy of Dramatic Art, and the London Academy of Music and Dramatic Art.

Goodwin currently resides with her family in Los Angeles.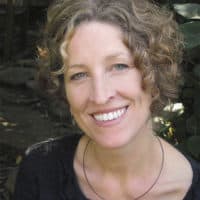 Monica Wesolowska is the author of the memoir "Holding Silvan: A Brief Life," which was named a "Best Book of 2013" by The Boston Globe and Library Journal. In addition to her writing for adults, she also writes for children. Her debut children's picture book "Leo + Lea" (with illustrations by Kenard Pak) is forthcoming from Scholastic in 2021. She works as an independent editor as well as a teacher of creative writing at Stanford Continuing Studies, UC Berkeley Extension and elsewhere. With her husband and two sons, she lives in her hometown of Berkeley, California.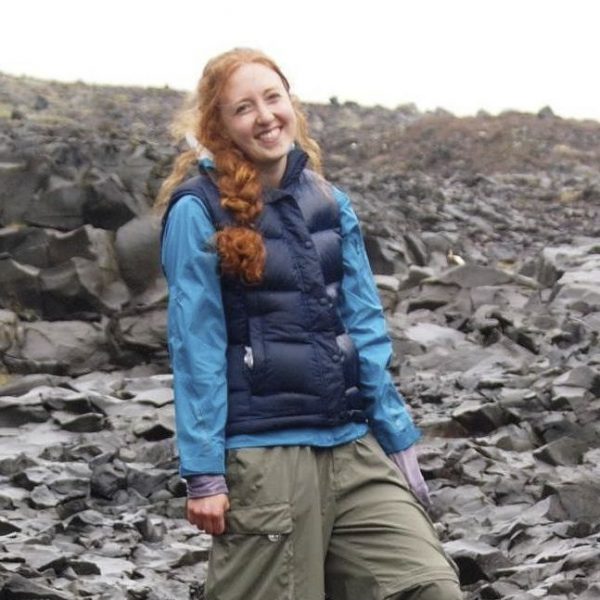 Caitlin O'Keefe Producer, Podcasts & New Programs
Caitlin O'Keefe is a producer of podcasts and new programming at WBUR.