Misery Loves Fried Chicken | With William Jackson Harper
Resume
How have you gotten through your worst breakups? Tinder? New hobbies? Cheap alcohol? Wallowing in Taylor Swift albums?
Mark McDevitt writes about a friend who helped him get through a breakup, in his essay, "Misery Loves Fried Chicken, Too." William Jackson Harper is back to read his piece. He stars in "The Good Place," on NBC. You can also see him in the new movie "Midsommar" this July.
Where Are They Now?
Mark McDevitt's essay was published in 2005. He says it's strange to reread the piece today.
"This morning when I was coming in here, I thought, 'Gosh, I better read the story again, it's been fourteen years.' And I'm on the ferry coming here, and I'm chuckling to myself laughing. With the benefit of time and hindsight I can look at it now with a kind of detachment."
"So I had a great sense of compassion for that guy who was confused and reeling, and then looking to this other person as a sort of a life raft, and then glomming onto him in a way that is now very humorous to me. But at the time, it felt like a drowning."
Mark never heard from Nate about the essay, and he's not sure if Nate's read it.
"I didn't stick it under his nose, nor did I hide it. We fell out of contact after we 'broke up,' and we didn't talk for many years — and then reconnected via Facebook, as many people do. We shared some very nice notes and memories, and then we kind of went our separate ways again."
And Mark thought Nate was a fascinating character.
"One of the qualities that I loved about Nate was that he was an open book. He was defenseless, in other words," he says. "And we all have our armor that we go into the world with — look at me, I'm so together, I'm so polished. And he was a mess, and he didn't disguise it, and it made me love him."
"I think in this case, what we're alluding to is depression and male depression, and different men will deal with that in different ways," he continues. "In his case, it was a little more pronounced than maybe my own. He stopped taking care of himself. And perhaps he may not like to be reminded of that — the carrots, and forgetting to shower for days at a time. Some people don't want to remember that, and I understand that."
Mark got through his own breakup by getting deeply involved in his work and new life in New York City. And eventually, he met his wife through his uncle, who he says kept pestering Mark to call her.
"I had no interest in meeting anybody, certainly not anybody my family was going to recommend to me. But he became such a nuisance, and he became such a pest, that I was like, 'Fine, I'll meet her.' And when we did meet, I was like, 'Oh, ok. Now I see. Now I see what he was trying to tell me.'"
But Mark says he was a little hesitant to take the risk of getting into a new relationship.
"We took it slowly. At least I did," he says. "I took it very slowly. Maybe she would've liked that we got married quicker...but I'm Irish. A 10-year engagement is not unusual."
So the breakup Mark writes about in his piece was his last. But he remembers clearly that when you're in the midst of a breakup, it can feel like nothing is worse.
"The only advice I would say is, don't isolate. There's a great tendency, at least there is for me, to draw down the curtains and crawl under the covers, and listen to the Smiths. And go into the dark place. Sometimes it's by dint of will. You have to force yourself to get out the door, you're not even in the mood, but you just say, 'I'm doing this.'"
And he says it's important to remember that things will get better.
"Eventually you'll move through that period, you'll come out the other end, and you may even look on it with warm affection. Even in the misery of my breakup, me and Nate, we had a good time. We were going through something, so it was very hard to see it that way in the moment. But I look at it now with great tenderness and fondness, especially for Nate."
Voices in this Episode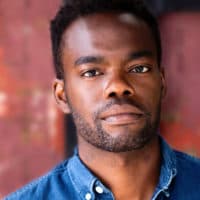 William Jackson Harper currently stars as Chidi in NBC's hit comedy series "The Good Place," opposite Kristen Bell and Ted Danson. The critically acclaimed and Peabody Award nominated show received the AFI Award for TV Program of the Year in 2018, as well as Golden Globe and Critics Choice award nominations for Best Comedy Series. Harper recently received a Critics' Choice Award nomination for 'Best Supporting Actor in a Comedy Series' for his performance. "The Good Place" has been renewed for a fourth season and will return this fall.

In film, Harper can be seen in the buddy comedy turned crime thriller "Lost Holiday," which premiered at the Slamdance Film Festival earlier this year. He will next star in A24's upcoming horror film "Midsommar" alongside Will Poulter and Florence Pugh. Directed by Ari Aster (Hereditary), the film is slated for release this July. This spring, Harper completed production in Participant's untitled legal drama focused on the scandal revolving around the DuPont chemical company. Directed by Todd Haynes (Carol) and produced by Mark Ruffalo, Harper will star alongside Anne Hathaway, Tim Robbins and Bill Pullman. His additional feature film credits include "Paterson, "True Story," "All Good Things" and "How to Tell You're a Douchebag."

On television, Harper will next appear as the character Xander opposite John Krasinski in the second season of Amazon's "Jack Ryan." Additionally, Harper has made guest appearances on numerous acclaimed television series including "30 Rock," "The Blacklist," "Law & Order," "Law & Order: CI," Hulu's "Deadbeat," "High Maintenance," "Unforgettable" and the children's series "The Electric Company." His credits also include the telefilms "The Breaks" and "The Share."

Born in Dallas, Harper has an extensive background in theater, co-starring alongside Cristin Milioti in "After The Blast" at Lincoln Center, as well as on Broadway in the Tony Award winning play "All The Way," with Bryan Cranston. Most recently, Harper made his playwriting debut with the drama "Travisville," which centers on a Texas church community untouched by the tumult of the civil rights movement. The play opened in October 2018 at New York's Ensemble Studio Theatre to critical praise, with The New York Times noting Harper's "serious writing chops." Additional stage performances include "A Family for All Occasions" at the Labyrinth, "Modern Terrorism" at Second Stage, "The Total Bent," "Titus Andronicus" and "Measure for Measure" at the Public, "Placebo" and "A Cool Dip in the Barren Saharan Crick" at Playwrights Horizons and "Queens Boulevard" and "Paradise Park" at the Signature. Harper also has numerous regional theater credits, including "Ruined," "Hamlet," "Much Ado About Nothing" and "Romeo and Juliet."

Harper currently resides in Brooklyn with his dog Chico.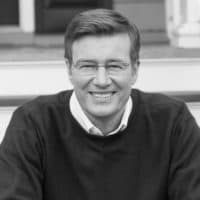 Mark McDevitt is a writer and screenwriter with a varied background in film and television. A graduate of University College Dublin in Ireland, he moved to the United States in 1994 after winning a green card in "the lottery." As a writer and journalist, his work has appeared in The New York Times, The Independent and The Examiner. In 2010, he adapted The Translator: A Tribesman's Memoir of Darfur for the screen. In 2015, his biopic about the pioneering investigative journalist Ida Tarbell appeared on the Hollywood Blacklist of "best unproduced screenplays." It is currently in development as a feature film with Amazon Studios. Mark lives in New Jersey with his wife and son.