Platonic, Until Death Do Us Part | With John Cameron Mitchell
Resume
Last week, our team brought a live performance of the Modern Love Podcast to the Provincetown Film Festival in Provincetown, Massachusetts.
John Cameron Mitchell is the creator, director and star of "Hedwig and the Angry Inch" and creator of the new musical podcast "Anthem: Homunclus." He read an essay by Ephi Stempler called "Platonic, Until Death Do Us Part."
Where Are They Now?
Ephi Stempler's essay was published in 2016. Not long after, he left the Bay Area and moved to Los Angeles to get an MFA in screenwriting from the American Film Institute. In early June, he graduated.
Marisa came to the graduation, and we talked to her and Ephi together. Ephi says that in some ways, their decision to live in different cities was about growing up.
"Writing the essay was a way of me holding onto something that was disappearing very quickly. Not the love — I don't think the love was disappearing. But the shape of our friendship was changing, and I was holding onto the old shape of it," Ephi says.
"This [essay] popped the bubble of illusion that I had about me and Marisa. Marisa didn't have that. She never wanted to marry me, and I never wanted to marry her, really. It was more that I was living with her in this amazing house in Berkeley, and it was this very dreamy existence. I just wanted it to be like that forever."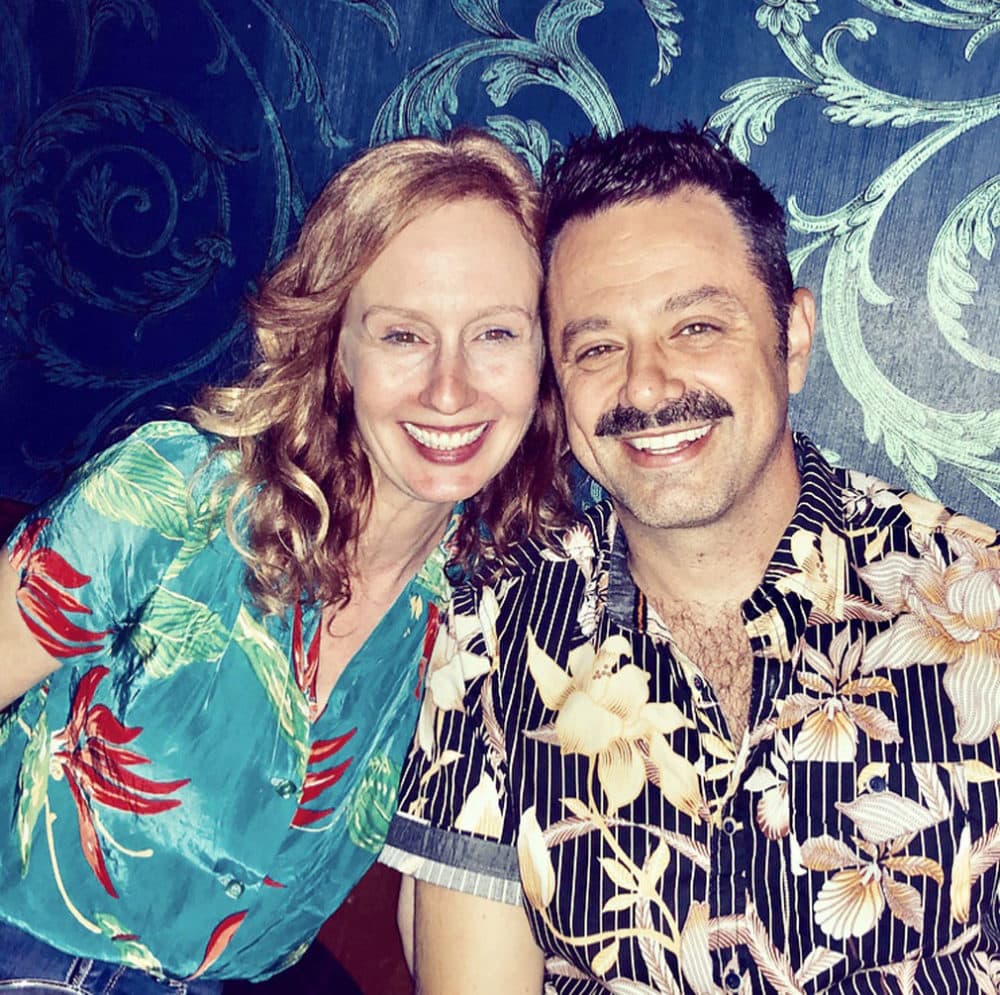 "When this came out, I realized, somewhat painfully, that we would always be friends, of course, but [Marisa] would eventually find the partner that she was always dreaming about. And she has," Ephi continues. "And I would have to continue working on my own dreams, which I didn't realize at the time involved writing, and moving to Los Angeles, and putting a lot on the line."
Around the same time that Marisa found a deep new relationship, Ephi realized that he wanted a more meaningful career.
"I didn't want to just dream of things in shitty jobs. I wanted a real family, even if it was just me and some plants. I wanted it to be mine though. I didn't want to feel like I was attaching myself to somebody else's dream," Ephi says. "And yes — I actually do want a life partner. I'm open, if anyone's out there. I'm still available."
And Marisa thinks that their relationship is stronger than ever.
"I think we really struck a balance, [and found] this beautiful ability to be there for each other," she says. "And [we also understand] that at the end of the day, we're on solo journeys. No one can do it for you, not even your best friend of 20 years."
Although their lives have gone in different directions, Ephi and Marisa have matching tattoos that Ephi designed to commemorate their platonic life partnership.
"It looks like a soft pretzel missing one of its legs on the bottom," Marisa says. "Ephi] figured out how to get a P and and an L and a P into this twisty little heart shape. And it was so perfect that we knew, and said, 'We're getting it tomorrow morning.'"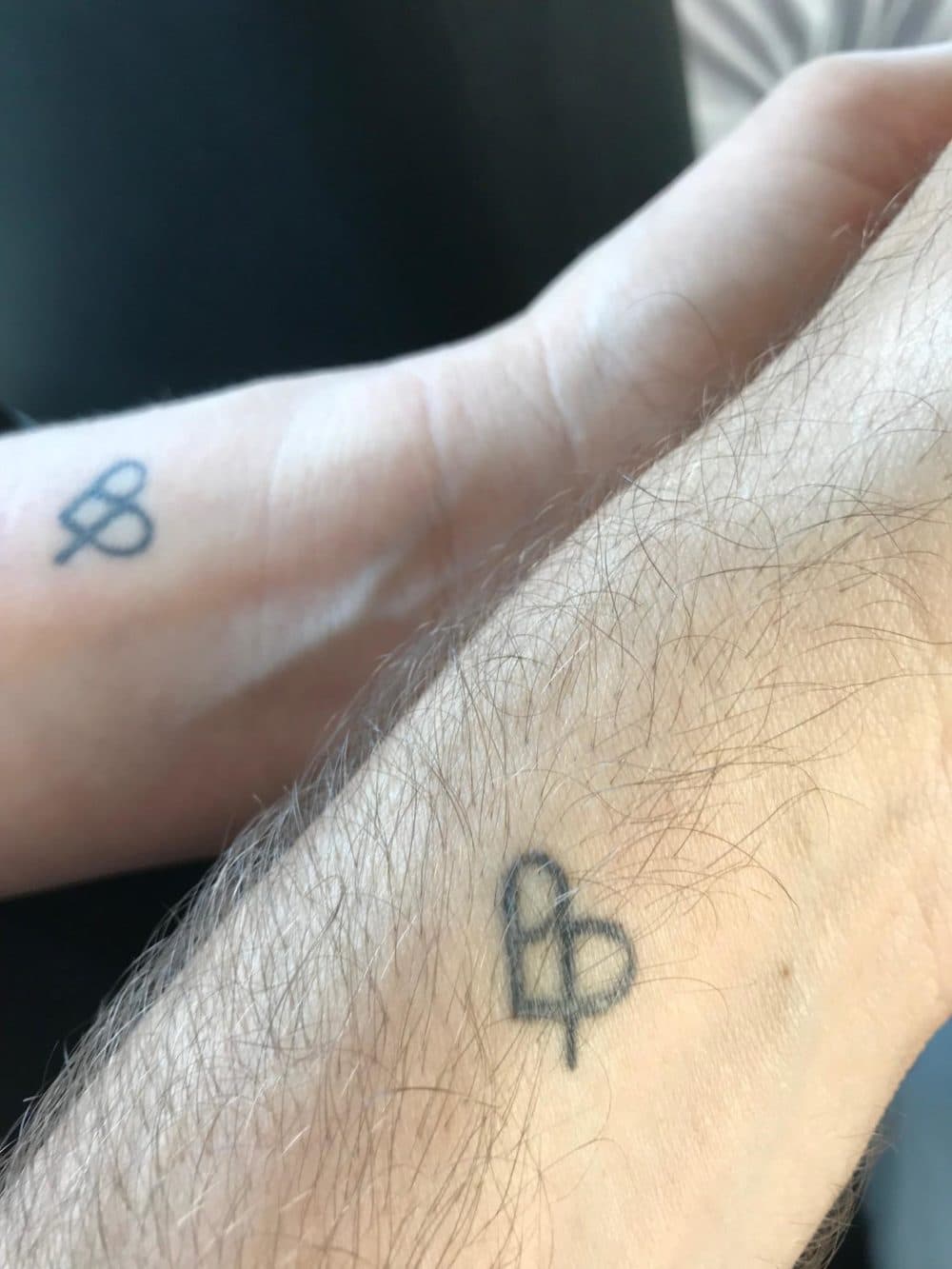 And they're still thinking about how to commemorate the 20th anniversary of their friendship.
"We're in talks," Marisa says. "We're taking suggestions for tropical getaways. I think it would be really meaningful and important for us to commemorate where we've been and where we are today. Especially with Ephi graduating and both of us embarking on new chapters personally, [I think that] we are entering a new phase. And it would be nice to metaphorically hold hands and walk into the sunset together."
That's Ephi Stempler and Marisa Belger. Ephi's recently written a film that's based in part on his essay. It's called "Gunk."
Voices in this Episode
John Cameron Mitchell adapted his hit Off-Broadway play "Hedwig and the Angry Inch," co-writing, directing, and starring in the film, and was named best director at the 2001 Sundance Film Festival. Mitchell's other credits include the acclaimed "Shortbus," "Rabbit Hole" starring Nicole Kidman, and "How To Talk To Girls At Parties." Mitchell's latest project is the musical podcast "Anthem: Homunculus" featuring Glenn Close, Patti LuPone, and Marion Cotillard.
Ephi Stempler has led many lives in 44 years: as a theater actor, a receptionist at Doubleday, a clerk at an olive distribution company, a high school English and drama teacher, a salesman at a Crocs kiosk, an editor at Scholastic, a director for an all-Thai production of The Importance of Being Earnest, a paid volunteer ($20/week) at a clothing-optional retreat center, a social justice theater teaching artist, and a co-director for a tutorial on elder LGBT awareness. Most recently he graduated  from AFI's Screenwriting program where he wrote a number of features, including one based on his Modern Love essay called Gunk. He is currently completing a short documentary (with collaborator Lauren Veen) called "The Girl That Got Away" and looking for representation as a TV/film writer in Los Angeles where he is based.