A Tattoo For The Living | With Zosia Mamet
23:37
Play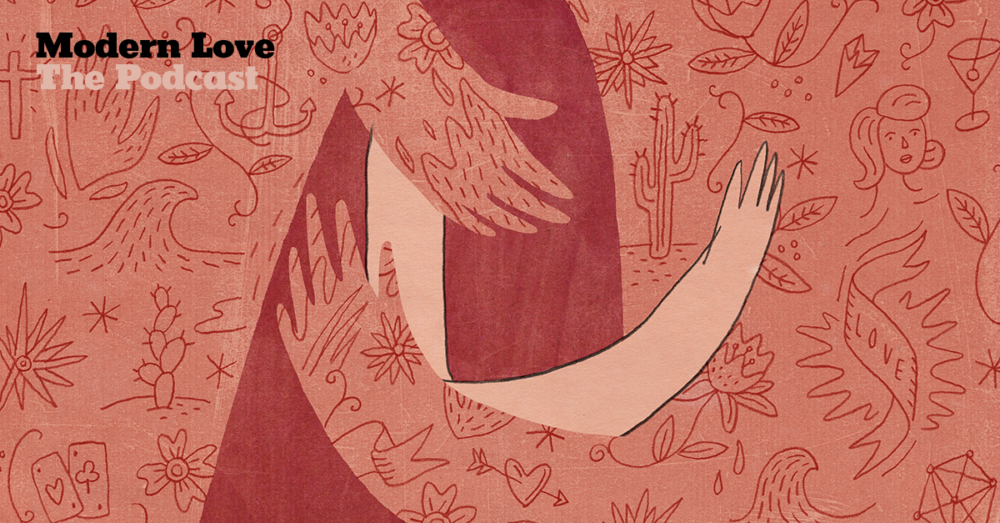 People get tattoos for a lot of reasons. But whatever they mean or were meant to mean, they're a permanent marker of a moment in time.
Alana Dakin writes about two different tattoos in her essay "A Tattoo for the Living", which is read by Zosia Mamet. Zosia is best known for her work on HBO's "Girls," and her new show is "Tales of the City" on Netflix.
Where Are They Now?
It's been about two and a half years since Alana Dakin's essay was published, and more than four years since Andreas died. She says her tattoo is the second half of a pair that Andreas had wanted to get.
"I remember when I met him, he told me that one day when he was older, that he intended to get a tattoo on his left arm which would say 'somebody' in Greek," Alana says. "My understanding was that it was a tattoo he wanted to get when he felt that he had made something of himself — when he was more established in the world, maybe after he had his first child."
"He was never able to get this tattoo," she continues. "And I decided that I wanted to get the tattoo as a remembrance for him and also as a way to signify how important he was to me and the impact that he would have on me for the rest of my life."
And Alana told us more about Andreas's last months.
"It was hard because I had been the main figure in his life for the months up until he died. I saw a lot of the pain he was going through, [but] a lot of it I didn't see because he really hid it a lot," Alana says.
"I tried to explain as much of that to his family as I could. [They were] incredibly supportive of me throughout this experience. We really weren't that close until after he first went missing, and I don't know what I would have done if I didn't have them," she adds. "They welcomed me completely into their home, and I felt deeply connected to them and still do."
Alana went with Andreas's family to Greece after his death, which she says brought her some peace. She was also in the process of converting to to Judaism when he died. Saying kaddish, the prayer said after the death of a loved one, was an important part of her grieving process.
One other thing that helped Alana heal was New York City itself. It was a place she had first explored with Andreas, who grew up in New York City.
"He showed me everything," she says.  "So much of the city felt like him to me. And after he died, sometimes it was difficult, [and] sort of overwhelming. I really wanted to feel connected to him, and so I used to go to the places that we used to go to. And over time, things changed. Places disappeared."
About a year after Andreas passed away, Alana tried to go back to a coffee shop that they had frequented.
"I was going to go there, get a coffee and sit in the window, and feel however I wanted to feel," Alana says. "And then I went there, and it was gone."
"I was sad and also a little bit relieved. I think it just shows you that the city doesn't let you mourn. You have to move on."
"That's another thing in Jewish tradition that I connect to very strongly, is that there are set periods for mourning," she says. "You say kaddish for 30 days. It doesn't mean that you're not going to continue to mourn later. But something has to shift. You have to shift your relationship to that person's memory, and how you're going to deal with it."
That shift took time, but about two years ago, Alana did meet someone new.
"I recently got engaged to a really wonderful person," she says. "And the first or second day after we met, he ended up finding the story online and he read it."
"It's a living part of who I am, and I've always been very thankful that he's very supportive and understanding of that," she says.
Alana and her fiancé recently moved back to New York after living in Jerusalem for a year. She says that revisiting her essay, and moving back to the city, have brought up old emotions about Andreas.
"I'm coming back in such a secure place, and a much healthier place. And ... one thing that has changed about my memory of him is that I am able to draw a lot more on the positives than I was before," Alana says.
"I think after he died it was hard for me to not feel overwhelmed by the negative parts of our relationship and the darkness that he had fallen into. Now I really am able to focus more on the good things and to think about all the beauty he brought into the world."
And Alana adds that it's important to share her memories of Andreas.
"When someone is no longer here, how do people keep them alive? How much do you keep them a part of you? How much do you have to let go?" she asks. "I very much want to keep him alive because he was this utterly unique, really passionate, really beautiful person. It's a tragedy that he's not here anymore. And I want as many people as possible to continue to feel his energy and feel inspired by him."
Voices In This Episode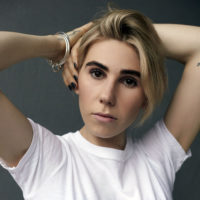 Zosia Mamet is perhaps best known for her performance as "Shoshanna Shapiro" in the Emmy Award and Golden Globe Award-winning HBO series "Girls." Created by and starring Lena Dunham, the series was critically acclaimed for taking a comic look at the assorted humiliations and rare triumphs of a group of girls in their early 20s.

Mamet will next be seen in the Netflix series "Armistead Maupin's Tales of the City." The series, starring Ellen Page, Laura Linney, Victor Garber and Olympia Dukakis, will launch on Netflix in Summer of 2019. She also appears in the thriller, "Under the Silver Lake," opposite Andrew Garfield, Riley Keough and Jimmi Simpson.

In 2018, Mamet starred in the independent comedic film "The Boy Downstairs," written and directed by Sophie Brooks. In Spring 2016, Mamet was seen starring in the short film "Mildred & The Dying Parlor," which premiered at the 2016 Tribeca Film Festival. Her previous notable film credits include "Wiener-Dog,"

"Greenberg" and the Academy Award nominated film "The Kids Are All Right." Her television credits include high-profile supporting roles, most notably as 'Joyce Ramsay' in "Mad Men;" as 'Courtney' in Showtime's "United States of Tara"; as 'Kelsey' on NBC's "Parenthood," ; and "The Unit" from director David Mamet.

Originally from Randolph, Vermont, Mamet is the daughter of David Mamet and Lindsay Crouse. Mamet's maternal grandfather was playwright Russel Crouse, who co-wrote such classic American musicals as "Anything Goes" and "The Sound of Music." She currently resides in New York City.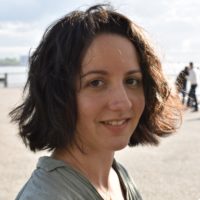 Alana Dakin is a writer and Jewish educator. Her fiction and non-fiction essays explore the many facets of modern Jewish identity, mental health, and female resilience. She was raised in Athens, Ohio and currently lives in New York.