He's Playing Our Song | With Amanda Seyfried
Resume
High school love is awkward, nervous — and often, because it's a first love, unforgettable. It doesn't often last. But in this week's essay, Mariclare Lawson writes about a high school love that broke all the rules.
It's read by Amanda Seyfried. She's starred in "Mamma Mia," "Les Miserables," and "Mean Girls," and her new movie is "The Art of Racing in the Rain," in theaters August 9.
Where Are They Now?
Mariclare Lawson and Chris have been together for about ten years now, and live in Queens. Chris is a music teacher in the South Bronx, and Mariclare works in marketing. She told us more about what it was like to reconnect with him more than a decade after they graduated high school.
"Chris was really the first relationship I had been in," she says. "It was so new. We were watching movies and going on extremely long walks, and ordering dinner and laughing. He was playing in shows, and I was going and watching. And it was so fun."
"When Chris had told me he was out there thinking about me all these years, and loving me, and all of these romantic, meaningful, amazing things — it was overwhelming," she continues. "It was at that time that thought, I need to start feeling and concentrating on all this positivity that's coming towards me instead of all the things I don't have."
Focusing on the positive was more difficult in the years after college, when Mariclare realized she had a problem with alcohol. She says that getting sober a few years before reuniting with Chris was a major reason their relationship was possible.
"Life before sobriety, and dating before sobriety, especially, was a lot about trying to fill this hole. Trying to find a guy or a date, or something that would make me feel fulfilled and loved and complete and happy," she says. "And I kept searching for it in the bottom of a bottle. After I got sober, I realized that there's nothing really that can fill that hole. It's just, you have to make room for it."
"I dated sober too, and kept trying to go through the same motions of putting on the mask, checking out, and not engaging with the people I was dating," she says. "And it didn't work. So when I met Chris, I didn't have to pretend I was someone I wasn't. I didn't have to try to put up this barrier with him. He knew the real me already, and I knew he liked that person. And I liked that person."
But Mariclare says this story is about more than reconnecting with her prom date and getting married.
"I didn't think I was going to find, not just love, but happiness, or fulfillment," she says. "[And] the choices you make in your life can change the outcome so many years down the road. If you're lucky it's a long life, and you don't know what's in store for you. There's a lot of hope."
That's Mariclare Lawson. She lives and works in New York.
Voices in this Episode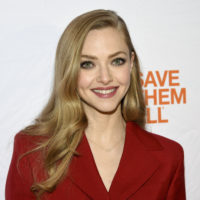 Amanda Seyfried will next be seen starring alongside Milo Ventimiglia in Simon Curtis' film "The Art of Racing in the Rain." FOX will release the film on August 9th. She will also be seen starring in David Koeep's thriller "You Should Have Left," alongside Kevin Bacon, which will release in early 2020.

Seyfried was most recently seen starring in Paul Schrader's critically acclaimed film "First Reformed" opposite Ethan Hawke. In 2018, Seyfried reprised her role as 'Sophie' in Ol Parker's "Mamma Mia: Here We Go Again." In 2017, Seyfried appeared in David Lynch's critically acclaimed "Twin Peaks" revival which premiered on Showtime on May 21st. In 2016, she starred alongside Aaron Paul and Russell Crowe in Gabriele Muccino's film "Fathers and Daughters."

In 2015, Seyfried starred in Seth MacFarlane's "Ted 2," Noah Baumbach's film "While We're Young," "Love the Coopers" and "Pan." In 2014, Seyfried starred in Seth MacFarlane's "A Million Ways to Die in the West" alongside MacFarlane and Charlize Theron.

In 2013, Seyfried lent her voice to 20th Century Fox's animated film "Epic." She also starred in Millennium/Radius Films' "Lovelace," a drama directed by Rob Epstein and Jeffrey Friedman.  In 2012, she starred in Universal's film adaptation of "Les Miserables," in which she plays Cosette, opposite Anne Hathaway, Hugh Jackman and Russel Crowe. Tom Hooper directed the film, which was released on December 25, 2012 and was nominated for a Golden Globe award.

A Pennsylvania native, Seyfried started her career by modeling at the age of 11. She soon turned to acting and landed her first contract role in 2000 as Lucy Montgomery on "As the World Turns."  Her big break, though, was in 2004's "Mean Girls," the Lorne Michaels/Tina Fey/Paramount where she co-starred with Lindsay Lohan and Rachel McAdams.

Amanda Seyfried is an avid supporter of the non-profit organizations Best Friends Animal Society and I Am That Girl.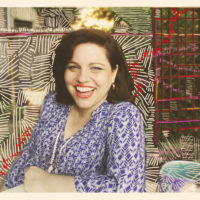 Mariclare Lawson is a writer and creative director. She has been fortunate to work with some of the most creative organizations in the world including Disney, NBCUniversal and Viacom. Her first job was proofreading sketches at Saturday Night Live. She is based in New York.