Could We Try Again? | With Marcia Cross
Resume
If Modern Love author Meredith Hall had to point to the year that her life changed, she would probably say that it was 1965. She was sixteen that year, and pregnant with a son.
But more than two decades later, in 1987, her life changed again — and that's the year she writes about in this week's essay. It's read by Marcia Cross. Marcia is best known for her work in ABC's "Desperate Housewives." Most recently, she starred in ABC's "Quantico" and the Youtube Red series "Youth and Consequences."
Where Are They Now?
Meredith Hall's essay was published fourteen years ago. But the meeting she writes about happened long before that, in 1987. Ron is 53 now, and Meredith is 70. But she still vividly remembers her pregnancy.
"I got pregnant in 1965. My family kicked me out. My public school not only kicked me out, but wrote in my record that I was expelled for pregnancy, and not allowed to attend another public school in the state because of that," she says.
"People think that it was the 60s, but it was not the 60s in Hampton, New Hampshire. There was a set of values and expectations that were exceedingly tight and strict and very judgmental. My mother was a single mother, and I think she could not tolerate having me be in the town, visible, shaming her every day. And she told me I had to get out."
Meredith's parents were divorced. Her father agreed to take her in.
"When my father came over to the house that afternoon, he turned to me and asked me who the father was, and then he asked if I wanted to marry him," she says. "I was sixteen and horrified at the idea and said no. He turned to my mother and said 'Well, now what?' And somehow between the two of them, with me not being any part of the conversation at all, it was decided that the child would be given up for adoption."
Meredith says that she does not think there was any debate about that choice at all.
"Over the years I wished that I had been able to fight against that tidal wave of shame and had said something like, 'Can't we keep this child, isn't there a way to keep this child.' But my family was not a family that was built to do that."
Meredith says her family was determined to keep her pregnancy secret.
"My father actually — he let me live [with him] for the last four months of my pregnancy, but he hid me in the upstairs and I was not allowed to be outside at all. None of their friends knew that I was even there, in the house."
After Ron was born, Meredith wasn't allowed to see him in the hospital. Not long after, she was sent to boarding school.
"The headmistress agreed to take me providing I never said a word for that senior year to anybody about this child," she says. "I was bound to complete silence, with not a single person saying to me, 'You had a child and lost that child.'"
But Meredith loved school, and she did well there. Her mother picked her up after graduation, expecting her to live at home again.
"And instead, I never unpacked my suitcase," she says. "I told her that I was leaving and I walked out," she says. "I took a bus to Boston, not knowing a soul in Boston, and eventually figured out a way to get a job and an apartment, and that was it. I was off on my new life."
Meredith worked at a restaurant and a copy store while she was living in Massachusetts. She also started dating a Harvard student. She says that they planned to travel together — they were supposed to meet in Europe before hitchhiking across India. But Meredith changed her mind about that trip after her plane landed in Luxembourg.
"I don't know what happened. I untethered," she says. "And I sent a telegram to him at American Express saying that I was going to go off on my own. I had very little money with me, and I very recklessly hitchhiked through Europe, selling the things in my backpack piece by piece and heading farther and farther east."
"I spent some time in Greece and Turkey and ended up mostly in Syria and Lebanon," she says. "By then ... I had sold everything. I periodically sold blood. I would get $3 for my blood and it would buy a visa. And I just wandered."
"I have a friend who looks back on all this and says this was my suicide walk. And I don't think that's inaccurate," she says. "I was so filled with grief."
"By then my father had also kicked me out of my life — or his wife did, and he didn't fight it — over a very trivial event. Having lost my father and my mother, and losing this baby and losing my community — I think that at that point I just felt that I had absolutely nothing else to lose, and that nothing that could happen would be worse than what already had happened."
After traveling for a year, Meredith left the Middle East and hitchhiked back through Europe.
"I had asked my mother for funds for a plane ticket home. And her reply was, 'You made your bed. You rest in it,'" she says. "So I did beg money on the streets of Geneva. I managed to make enough money to fly back to New York and then Boston, and picked up there. I lived in Gloucester for awhile, and met a young man there and we fell in love. He wanted to build boats on the coast of Maine, and I started living on the coast of Maine then."
"I was very happy to be married to this man; I felt loved by him," Meredith says. "And the brunt of that sorrow and loss softens over time. It always does. And when I got pregnant with my first child with my husband, I felt a joy that was unimaginable to me. We were a little island of extreme happiness and joy during those early years."
During those same years, Ron was living one state away, growing up in southern New Hampshire. Meredith says that although his adoptive parents were supportive and generous when Ron wanted to form a relationship with her at 21, things hadn't always been that way.
"They lived on a very poor farm in New Hampshire. Ron was worked very hard from the time he was a small child," she says. "His mother was very fragile emotionally. She could not protect herself and could not protect her children. So it was a very dark and difficult childhood for my son. And somehow, extraordinarily, he maintained that person that he is — a very tender and kind person."
After they were reintroduced, Meredith's relationship with Ron continued to grow.
"He really joined the family," she says. "He eventually moved to Maine and I found a piece of land, and we built a house for my younger sons and me. And then Ron bought adjacent land and built a house there, so we became neighbors."
"It was challenging to figure out the emotional landscape ... but I think the depth of [our] love was very profound. And we managed to build a relationship that has been sustained until now."
Ron and another of Meredith's sons live in California now. Her third son lives in Texas. She says they are all very close and see each other frequently.
Her parents have both passed away. She says that they never seemed to regret their actions towards her. She has worked to come to terms with that, but she doesn't call it forgiveness.
"For me, the problem with forgiveness is that it seems to be predicated on one person who was harmed and another person who did harm. And somehow out of great goodness of heart, that victim bestows some kind of goodness on the person who did the harm. I really don't like the imbalance of that. It feels false, and that's very uncomfortable for me."
"There is something more akin to acceptance, which is what I've worked hard at," she says. "I actually believe that the difficulties I faced when I was young with both my mother's and my father's outcastings — as devastating as those outcastings were — I think somehow they have increased my capacity to love, and increased my capacity to feel empathy and compassion for other people."
Voices In This Episode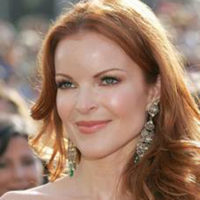 Marcia Cross is most well-known for her role as conservative housewife Bree Van de Kamp on ABC hit series Desperate Housewives, for which she was nominated for three Golden Globes and one Primetime Emmy. She previously starred in Melrose Place and a slew of hit daytime soaps. Most recently, Marcia recurred on ABC series Quantico as well as YouTube Red series Youth & Consequences.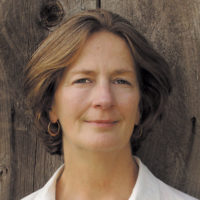 Meredith Hall's memoir, Without a Map, was a New York Times bestseller and was named Maine Book of the Year, Best Book of the Year by Kirkus and BookSense, and Elle's "Readers' Pick of the Year." Her awards include Pushcart and Best American "notable," CLMP's "American Emerging Writer Award," and a $50,000 Gift of Freedom literary award from A Room of Her Own Foundation. Her work has appeared in The New York Times, Southern Review, Kenyon Review, Gettysburg Review and many other journals and anthologies. Hall has completed a novel, and is working on a collection of linked stories. She is Professor Emerita in the MFA creative writing program at the University of New Hampshire.