Despite The Losses, So Much Gained | With Marsha Stephanie Blake
22:53
Play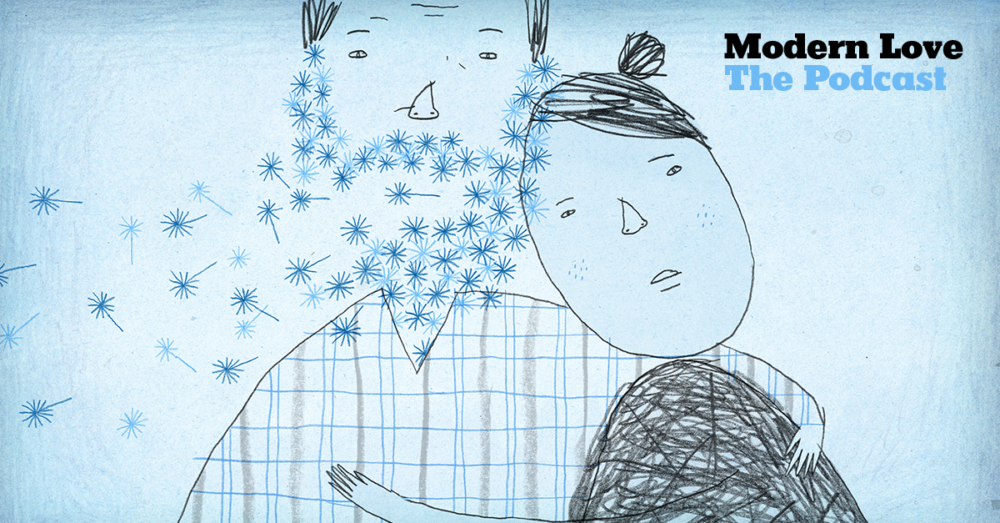 When people first come into our lives, it's impossible to know how important they'll become. Leah Keith writes about a man who came to matter a great deal to her in her essay, "Despite the Losses, So Much Gained."
It's read by Marsha Stephanie Blake, who has just been nominated for an Emmy Award for her performance in the Netflix drama "When They See Us."
Where Are They Now?
Leah Keith had her surgery in January of 2011, and Dude died in November of that year. After his death, Leah went to grief counseling. Her last piece of homework was to write a goodbye letter to Dude.
"I took it really seriously because I had a feeling that it was going to be the thing that sort of pulled me out of the pain," Leah says. "And as I read the essay to the grief counselor, I guess there was a point at which she says that my expression changed, and she said, 'What was that,' and I said, 'I think I just wrote a Modern Love essay.'"
"I said, 'I think there's some value in this for other people, and that I should put it out into the world, but I don't think that I'm able to do that now.' So I made a date for myself, put it on my calendar, and I gave myself the year to heal. And on the designated date, I sat down and I started to write."
"The thing that emerged from all the little anecdotes and quirks about him ... was that I was grateful," she says. "And that gratitude in times of pain became a resounding message that I really wanted to say to other people who were having a horrible year like I did."
Leah says that these days, her health is good. And when she looks back on the year she writes about, one memory that she goes back to often is the half hour before she was taken into surgery. Dude came with her to the prep room.
"As we sat there, I remember shaking," Leah says. "And it wasn't because the room was cold; it was adrenaline. And he held my hand, and he said 'Stop shaking,' and he made me laugh, and the next thing I knew he was singing to me. He was making up some stupid song."
"The fellow came over to talk to me about shaving my head," she continues. "And we had a whole hilarious exchange with him about how much hair to shave. It was just silly. He took me completely out of my fear and my pain, and [without him], I would not have made it through that 30 minutes."
When she was standing in Dude's apartment after his death, Leah thought about those 30 minutes again.
"I was there with the police and people being interviewed. People [were] coming and going and waiting for the coroner, and all these horrible grim things," she says. "But I kept thinking about that moment, and how he was so present for those 30 minutes, and I was the most important thing to him in that moment. [And I felt that] I had to do that for him."
"It gave me the strength to do all the practical awful things that I had to do in that time, because I thought, 'You did it for me, and I guess it's on me this time to do this for you.'"
Leah says that after Dude's death, the grief counseling helped. But the first few years were very difficult. And since then, she has experienced more loss.
"Unfortunately since he passed I lost my father, I lost my dog of fifteen years that he was good friends with, and I lost another really close friend. And all of those things were horrible," Leah says.
"What I can also tell you is that in experiencing the other losses, grief doesn't come compartmentalized. That horrible pit-of-the-stomach feeling that you get when someone you love is gone, particularly suddenly, just shows up. And it's compounded by every person you've lost."
"My father and my dog and my friend that passed were all people that [Dude] adored. So I felt like he was in the grief with me and consoling me and protecting me, and I knew I would get through it."
One of the ways that Leah remembers Dude is by keeping his possessions around her.
"I'm wearing his watch today because I thought he would like to be in the room and give me a little guidance as I talk to you. I keep his stuff around a lot," she says. "It helps. It makes me feel protected, and makes me feel like he's around. He had a bit of an obsession with copper pots and pans, and I cook in them every day."
"I find that on certain days when I have meetings or events or things that I need just a little bit of fortifying for ... I might wear his watch, or I might wear a shirt of his. My friends laugh because whenever I'm looking for parking, I call on him. I'm like 'OK, hook me up.' And sure enough, there it is."
Leah says that she wants people to know that in moments when life is beating them down, it can help to try to find something to be grateful for.
"It's often really hard to find, and you can't necessarily find it right when you're in it," she says. "But if at some point you can — I really think that clinging to that thing is what allows you to step out of the dark."
Voices In This Episode
Primetime Emmy nominee Marsha Stephanie Blake continues to captivate audiences through her work in film and television.

Upcoming, Blake will be seen in the Netflix film, "The Laundromat." Directed and produced by Steven Soderberg, "The Laundromat" follows a group of journalists who take part in unearthing 11.5 million files, linking the world's most powerful political figures to secret banking accounts to avoid taxes. The film is set to premiere at the 2019 Venice Film Festival. In 2020, she will also be seen in Stella's Maghie's, The Photograph opposite LaKeith Stanfield and Issa Rae.

Currently, she can be seen in Ava DuVernay's Emmy nominated miniseries, "When They See Us," for which she has been nominated for a Primetime Emmy award in the category of Outstanding Supporting Actress In A Limited Series. The Netflix series chronicles the true story of a notorious case of five black teenagers who were convicted of a rape they did not commit, also known as "The Central Park 5".

Most recently, Blake starred in three films which premiered at the Tribeca Film Festival including: Julius Onah's, "Luce," opposite Octavia Spencer, Spike Lee's "See You Yesterday," and "Goldie" opposite Slick Woods.

Other credits for Blake include Matt Ruskin's "Crown Heights," "Orange is the New Black" and HBO's "Getting On." A staple in the New York Theatre community, her on-stage Broadway credits include "Merchant of Venice" and "The Crucible" as well as
"Othello" for New York Theatre Workshop.

Blake currently resides in New York with her husband and two children.
Leah Keith is a storyteller who enjoys exploring various creative outlets both as a writer and as a producer. She has written screenplays for Netflix, The Disney Channel, Harpo Films, The BET Networks and The Lifetime Networks. Inspired by the history of her native Atlanta, Leah created an original one-hour drama for television entitled "Douglass Heights." It was selected by the women's advocacy organization WeForShe to be included in their 2016 WriteHer List. In 2013, the publication of Leah's essay "Despite the Losses, So Much Gained" for The New York Times drew the attention of Oprah Winfrey's Harpo Films and in 2014 Leah adapted her unpublished novel about an unlikely romance A Rented Life into a feature film screenplay for Harpo.

In 2017, Leah was the Executive Producer of "Best. Worst. Weekend. Ever," an Original Series for Netflix that was Co-Created by and Directed by Jeremy Garelick. In 2012, Leah joined Ridley Scott's Scott Free Productions and award-winning animation studio Animal Logic as Executive Producer of "The Polar Bears," a 3D animated short film for Coca-Cola that was directed by John Stevenson, written by Dave Reynolds and starring Lin-Manuel Miranda and Armie Hammer.

Prior to her career as a writer and producer, Leah was a studio executive in film and television at DreamWorks Motion Picture Group, Walt Disney Television and Walt Disney Pictures. During her career as an executive, Leah had the pleasure of working with many high-profile writers and directors such as Pulitzer Prize Award Winner David Lindsay-Abaire; Governor's Award recipient Charles Burnett; Academy Award winner David Seidler; Cesar Award Winner Euzhan Palcy; Academy Award nominee Craig Borten; acclaimed filmmaker Reggie "Rock" Bythewood; Academy Award nominee Patrick Marber; and Emmy Award nominee Robert King.

Leah is a proud graduate of Barnard College/ Columbia University. She enjoys teaching the craft of storytelling and has been a panelist and guest lecturer at the UCLA School of Theater, Film and Television; Emerson College; The Austin Film Festival; The Urbanworld Film Festival; The Pan African Film Festival; Guest Lecturer at the L'Universite de Toulouse; and Guest Lecturer at The New York Film Academy. Leah sits on the Board of Directors of the Acoustic Neuroma Association. She is a member of the Writers Guild America West.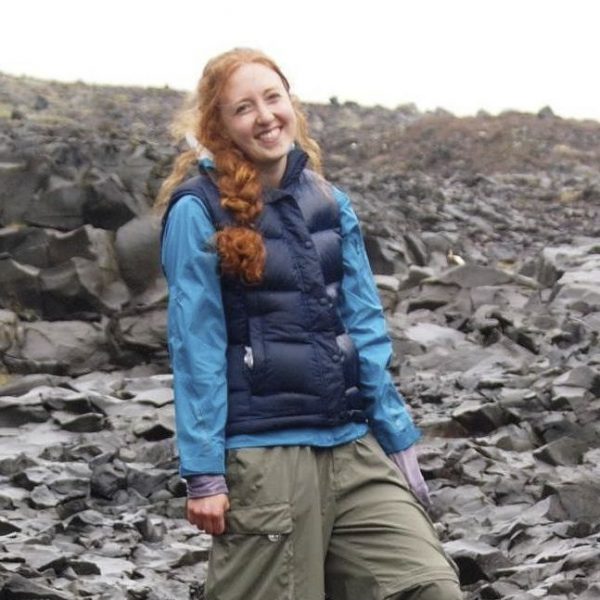 Caitlin O'Keefe Producer, Podcasts & New Programs
Caitlin O'Keefe was a producer of podcasts and new programming at WBUR.