My Platonic Romance On The Psych Ward | With Miriam Shor
Resume
This week's essay is about making friends in an unusual place. Jeannie Vanasco writes about her relationship with a woman named Anita in her essay, "My Platonic Romance on the Psych Ward."
It's read by actress and director Miriam Shor, who stars in TV Land's "Younger" and the upcoming Netflix film "Lost Girls."
Where Are They Now?
Jeannie Vanasco and her friend Anita both joined us for this conversation. They live in different cities now, but despite that, they have stayed close.
"There was the fear of what [would happen] when we both got well," Jeannie says. "What are we going to talk about? And that was not a problem at all. I think ... [getting] to the deep stuff right away really helped cement our friendship."
But Jeannie and Anita do sometimes look back on the time that they spent together on the psychiatric ward. Anita says that at first, she saw Jeannie as a mentor and guide on the ward.
"It's ridiculous," Jeannie says, laughing. "I had been hospitalized so many times, and everyone was treating me in the ward like I was this wise sage. They would come up to me, and I was like, 'I'm really the last person you should be talking to.'"
On the ward, Jeannie and Anita were popular. "The staff really liked us, and [so did] the patients," Anita says. "It was maybe the first experience of popularity I had in my life. It was nice though. It was a good feeling."
Jeannie says that when she looks back on that time, she remembers the fun that they had. But her next hospitalization was very different.
"When I went back to the hospital after I met Anita and we weren't there at the same time, I remember thinking, 'This is so boring.' And I realize that's fine. It should maybe be boring."
When they did get out of the hospital, Anita and Jeannie relied on each other.
"For awhile, we were taking turns [saying], 'Maybe I should get off my meds, maybe I need different meds,'" Jeannie says. "I think there was a period where we [thought], 'Maybe we don't have bipolar.' But luckily one of us has been in a stable place when the other one has not been in a stable place. So it's worked out well in that way, when we convince each other to stick with medications and treatments."
Now, Jeannie and Anita are both in a good place. Jeannie is a professor of English who has written two memoirs, and Anita still works in finance. And Jeannie says their friendship continues to remind her that no one gets through difficult times without help.
"For a long time, I thought I had to do things on my own, or I thought I would be a burden if I had to ask for help," Jeannie says. "It's why I mention ... the Affordable Care Act, friends, therapists, psychiatrists, and of course Anita. That's what helped get me through. It wasn't a medication or one doctor, it was this huge support network."
Anita says that she feels similarly. "I think what I learned from becoming friends with Jeannie, and meeting Jeannie, was to rely on other people," she says. "If I was feeling badly, then share that with somebody. It's made such a huge difference in my mental health and my well-being."
Anita says that when she first read Jeannie's Modern Love essay, she was enormously touched. But she was also nervous about having their story out in the world.
"But in the end, I'm so happy I have it," she says. "And I still have it. The newspaper copy is always on my bookshelf. It's something that's really special to me."
Voices in this Episode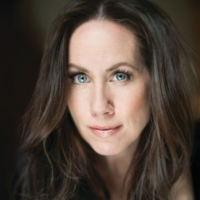 Actress and singer Miriam Shor was born in Minneapolis, Minnesota and at sixth months old moved to Venice, Italy where her academic father was teaching and studying. It was there her love of theatre started when she saw her first opera at the age of two.

Shor currently stars alongside Sutton Foster in the hit TV Land series "Younger" from "Sex and the City" creator Darren Star. Shor plays Diana Trout, for which she earned a 2018 Critics Choice Award nomination for best supporting actress in a comedy series. She also made her directorial debut to critical acclaim. The show returned for its sixth season this June.

In 2018, Shor appeared in the final season of FX's "The Americans." She portrayed a bedridden cancer patient and wife of a nuclear arms negotiator, and earned a 2018 SAG Award nomination alongside the ensemble cast.

On the film side, Shor will next be seen leading the cast of "Magic Hour," a comedy written and directed by Jacqueline Christy. Shor also recently wrapped the Netflix drama "Lost Girls" opposite Amy Ryan, Gabriel Byrne, Lola Kirke and Thomasin McKenzie.

In the early 1990s Shor landed a variety of roles in many off-Broadway productions, including the rock musical "Hedwig and the Angry Inch" by John Cameron Mitchell, where she played drag queen, Yitzhak. In 2001 she starred in the musical's critically successful film adaptation and in 2002 received an Outfest Screen Idol Award for her portrayal of Yitzhak. She also lent her voice to the film's GRAMMY-nominated soundtrack.

Having gone back to her theatre roots many times, Shor has worked with a range of renowned artists such as Stephen Sondheim, Terrence McNally and Lanford Wilson as well as many up-and-coming writers. In 2016, Shor co-starred in the Public Theater's drama "Sweat" by Pulitzer Prize-winning playwright Lynn Nottage, which received a Tony nomination for best play.

In addition to "Hedwig and the Angry Inch," Shor has appeared in more than a dozen films throughout her career, including Mary Stuart Masterson's drama "Cake Eaters," the comedy "Bedazzled" with Brendan Fraser and Elizabeth Hurley and "Puerto Ricans in Paris" alongside Luis Guzman and Edgar Garcia.

Shor's television credits include playing Cricket Caruth-Reilly on ABC's 2012 comedy series "GCB" alongside Leslie Bibb, Kristin Chenoweth and Annie Potts, as well as: "Then Came You," "Inside Schwartz," "Big Day" and "Swingtown." She also appeared on the first and third season of the FX drama "Damages," the HBO miniseries "Mildred Pierce," and in the fourth, fifth and sixth seasons of the "The Good Wife." Her guest star credits include "High Maintenance," "Broad City," Mysteries of Laura," "Becker," "The West Wing," "My Name Is Earl," "Law & Order: Criminal Intent" and "Bored to Death."

Miriam speaks fluent Italian, having grown up splitting her time between Michigan and Italy. She lives with her husband and two daughters in Manhattan. She also loves to travel, but having established her status as a true New Yorker, hates driving.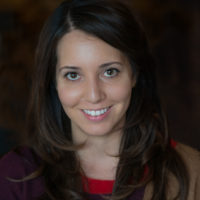 Jeannie Vanasco is the author of the memoirs "The Glass Eye" and "Things We Didn't Talk About When I Was a Girl." Featured by Poets & Writers as one of the five best literary nonfiction debuts of 2017, "The Glass Eye" was also selected as a Barnes & Noble Discover Great New Writers Pick, an Indies Introduce Pick, and an Indie Next Pick. "Things We Didn't Talk About When I Was a Girl" will be published in October, 2019.

Her nonfiction has appeared in the Believer, the New York Times Modern Love, NewYorker.com, Tin House, and the Times Literary Supplement. Her poetry has appeared in Little Star, Poet's Country, Prairie Schooner, and elsewhere, and her poetry honors include an Emerging Poets Fellowship from Poets House and an Amy Award from Poets & Writers.

She lives in Baltimore and is an assistant professor of English at Towson University.