The Tallest Man I Ever Loved | With Andrew Rannells
18:00
Play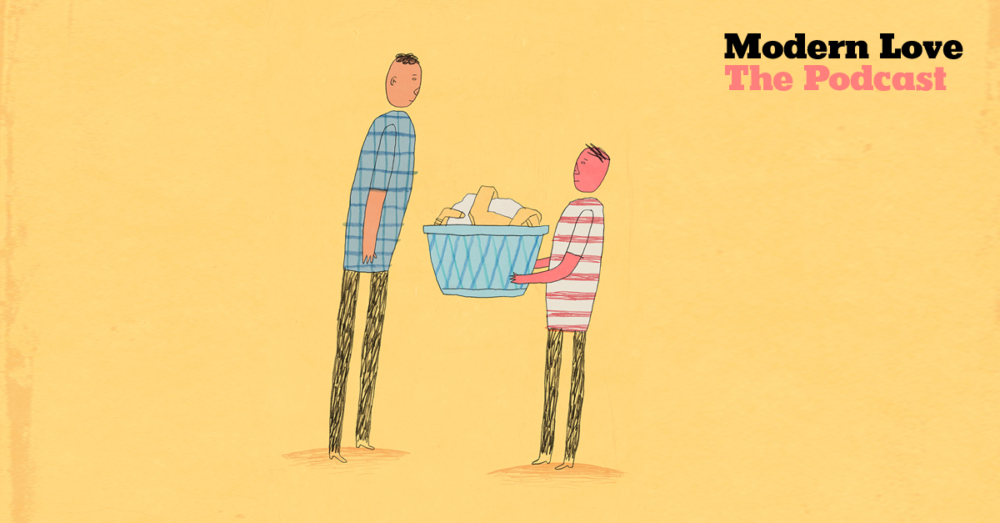 Andrew Rannells has been nominated for two Tony Awards. He starred in HBO's "Girls." And you can see him in "Black Monday" on Showtime. But before any of that, he was just like a lot of 20-somethings. Trying to make his career happen, and dreaming about his perfect boyfriend.
Where Are They Now?
"The Tallest Man I Ever Loved" is the second essay that Andrew Rannells has published in the Modern Love column and performed for the podcast. And after he recorded this essay, he talked more about the end of his relationship with Todd.
Story continues below
Subscribe to the podcast
"It wasn't the end of his career or anything, but it was definitely ... time for us to break up," Andrew says. "At the time, I hated that the final straw came in the form of a professional win on my part. But I think it was a symptom of a lot of larger issues that we were both having."
"And please. I was 22 when we started dating, and I was his first serious gay relationship. Those are usually not the ones that stick forever, you know?"
Todd and Andrew have both moved on and had other relationships, and Todd is married now. But Andrew says this wasn't the last time he made a list of qualities he wanted his dream boyfriend to have.
"The list got more specific, and the guys kept showing up. That was the thing," he says. "I would create ideas in my mind, and they would appear."
"I don't know how that works exactly — if I was looking for these specific things and making them happen, or imagining that that the person was exactly what I thought they were going to be. But I would always leave something important off the list. Not on purpose, but I would realize later, 'Oh, I should have asked for that!'"
"So every breakup, I would adjust my list and be like, 'Let's tack that thing on.' Until finally I just got to the point where I was like, 'These lists are ridiculous. I need to stop journaling and just focus on [whether they're a] good person. And less on, how tall is he? What color is his hair?'"
And while Andrew's move to New York City fulfilled a dream, he also says it was a messy time.
"I wanted it to be a scripted, romantic, beautiful transition into moving to New York, and getting a job, and falling in love, and it was just a little scrappier, and things took awhile to cobble together — a life and relationships and friendships and a career," he says.
Andrew's essay is adapted from his new book of personal essays, called "Too Much is Not Enough." He says writing that book made him see his younger self differently.
"I think what was most helpful, even recently, was ... forgiving that 20-something-year-old version of myself for having some missteps along the way, and not always behaving as honorably as I could have," he says.
"I think I was hard on myself. But I was doing my best. And that's the big personal takeaway from writing all those essays, is to be forgiving of my young self. Because we're all just trying to get it done."
Now, about fifteen years after his relationship with Todd, Andrew's professional life has taken off. And his personal life is in a good place too.
"My love life is really great right now," he says. "I'm dating someone now. It's very new, but great. We were friends before we started dating, so that's always a nice sort of safety, because I feel like you can't pull any punches."
"We have to skip that stage where you're like, 'I'm super easygoing! Look how relaxed I am!' I can't do that with him, because he's seen me spiral out of control. He knows what he's getting into. So you've caught me in new love, [and] I'm feeling very optimistic and happy at the moment about my love life."
That's Andrew Rannells. He's starred in "Girls" and "The Book of Mormon," and you can see him now in "Black Monday" on Showtime. His book is called "Too Much is Not Enough: A Memoir of Fumbling Toward Adulthood."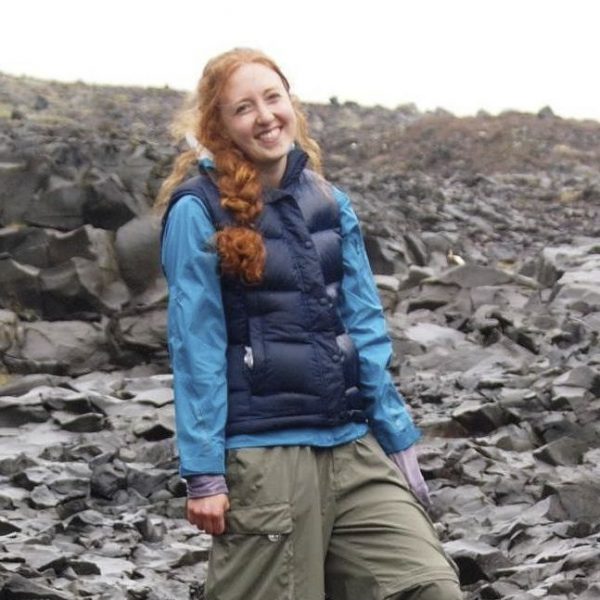 Caitlin O'Keefe Producer, Podcasts & New Programs
Caitlin O'Keefe is a producer of podcasts and new programming at WBUR.