First I Met My Children, Then My Girlfriend. They're Related. | With Kal Penn
17:34
Play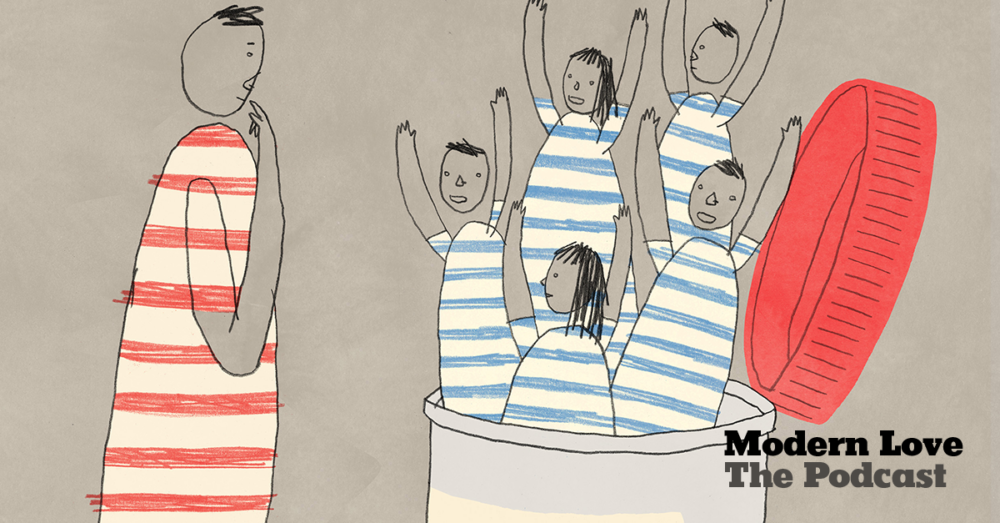 Some Modern Love stories are timeless. But others belong very much to a particular moment. This week's story, by Aaron Long, is about a biological family that could only exist today.
Aaron's essay is "First, I Met My Children. Then, My Girlfriend. They're Related." It is read by Kal Penn. He's best known for his work in "Harold and Kumar" and "House." And he's starring now in NBC's "Sunnyside," which premiers this Thursday.
Where Are They Now?
Aaron Long's essay was published in 2018. He and Alice's mother Jessica are still together, and they live in the same communal home in Seattle. They told us more about what it was like to start dating when they already had a biological child together.
"It immediately felt like we were on the same team," Aaron says. "[It felt like] we had the same goal of making this introduction to each other, and my children who were there at the beginning, a positive experience for all of us. We had a project to work on together, and that was a good bonding experience."
Jessica had a different experience. She says, "I trusted him a lot less than I would have anyone else I was just dating. I knew going in that this was Bad Mommy 101. You don't get involved with someone who has to be there for your kids the rest of their lives."
"I really had to get to a place where I trusted him a lot before I said yes to coffee even. And I feel like even though our relationship is more serious now, it's much lighter," she continues.
Jessica, Alice and Aaron are all planning to move into a new house together soon. And Aaron says that he hasn't found out about any biological children beyond the ten he knew about when he wrote this essay.
"My relationship with each of the kids I've met is pretty different," Aaron says. "Probably within the next year I will really live with [Alice], but I don't expect to be her parent in any traditional way. I'll be there as a supportive figure for Jess."
Aaron says that due to the distance between them, he has a limited relationship with Bryce, though they text each other life updates. Madi, however, lives close by.
"If [Madi] introduces me to someone, she introduces me as her dad. That's maybe the closest to a parental relationship that we have going. But we're really just friends who happen to have this DNA connection," Aaron says.
At this point, Aaron has met four of the ten biological children he's aware of. But one child he hasn't met is the daughter that Jessica's ex-wife gave birth to. That daughter was also conceived with Aaron's sperm, but Jessica says that her ex-wife has cut off contact.
Aaron says that the children he has met all have a lot in common.
"My sense when I'm with any of them is that they feel like me," Aaron says. "They're a little quiet, a little shy, but they're paying attention. They're pretty observant. That's the main similarity that I see between all of us."
"There are three different types that all the kids fall into," Jessica adds. "They're introverted but not shy. They're incredibly confident, they're incredibly articulate, and if you put them on the spot and you force them to answer, you say, 'You knew what was going on all along. You've totally got this.' But they're not going to offer it."
And Jessica and Aaron are both open to this new unconventional family.
"I absolutely view Aaron as family and Aaron's other kids as family. These are the siblings of my children," Jessica says. "I think I said right off the bat, 'I've never met these kids before, but if they dropped out of school and rolled over to my front door, come on in. I will make you dinner. I will make you dinner forever.'"
Voices In This Episode 
In addition to serving as co-creator and executive producer, Kal Penn portrays Garrett Modi on NBC's new comedy "Sunnyside."

Penn also appears on the Netflix drama "Designated Survivor" and is known for his roles on "House," "How I Met Your Mother," and, of course, the "Harold and Kumar" franchise. He recently in appeared in several independent films, including "Sisterhood of Night," "Outliving Emily," "Dementemania," "Stereotypically You" and Mira Nair's "The Namesake," about which The New York Times called his lead role a "crackling, star-making performance."

In 2009 Penn joined President Barack Obama's administration as Associate Director in the White House Office of Public Engagement. He also co-chaired Obama's 2012 re-election campaign.

Penn has taught courses at both the University of Pennsylvania and UCLA. Originally from New Jersey, he received his undergraduate degree in sociology, theater, film, and television at UCLA, and earned a graduate certificate in International Security from Stanford University.
Aaron Long is a writer and musician living in Seattle.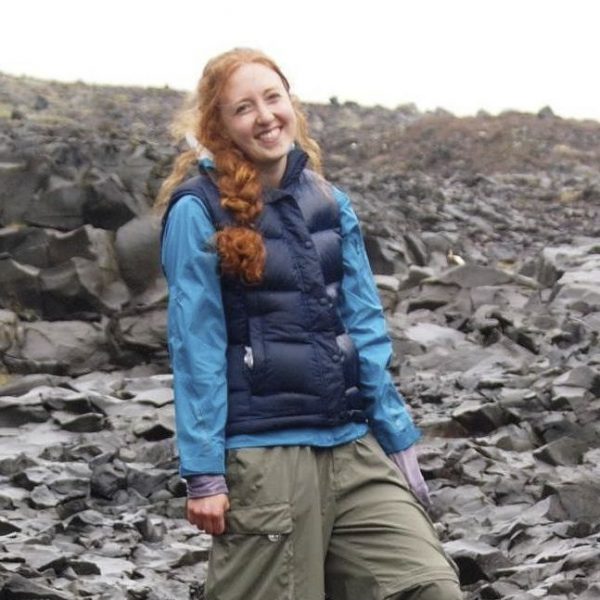 Caitlin O'Keefe Producer, Podcasts & New Programs
Caitlin O'Keefe is a producer of podcasts and new programming at WBUR.