Let's Meet Again In Five Years | With Regina King
17:33
Play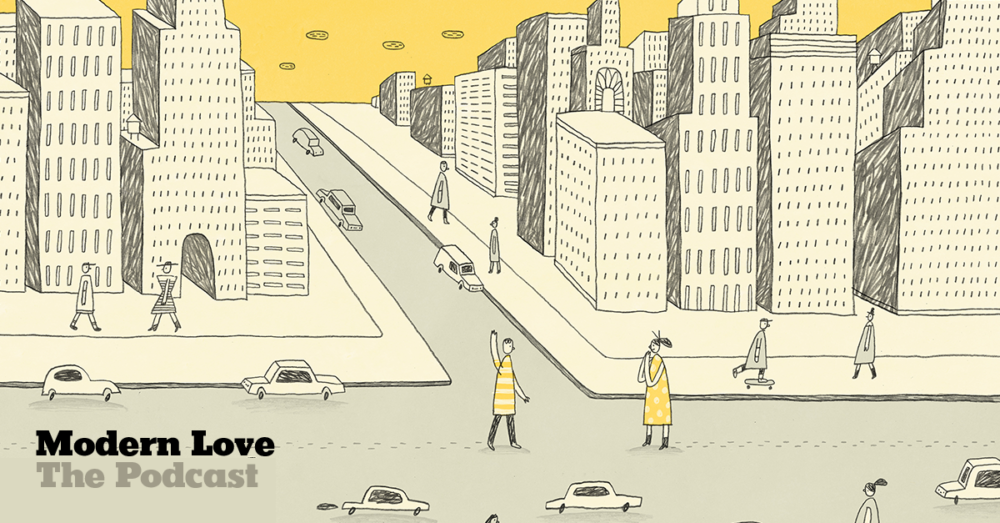 We all hope to meet the right person. The thing is, that's not enough. You also need to meet the right person at the right time.
When she was in college, Karen Kaplan knew that. And she was worried that she'd met the person she wanted to end up with too early. She writes about it in her essay, "Let's Meet Again in Five Years."
It's read by Regina King, who won an Academy Award last year for her performance in "If Beale Street Could Talk." She's starring now in "Watchmen," currently airing on Sundays on HBO.
Where Are They Now?
Karen Kaplan and her husband Howard live in New Jersey now. And they told us more about the day they reunited on the steps.
"We sat down on the steps in front of the lion, and right there started the conversation. And ... it was just delightful to just look at him in person," Karen says.
"That was part of it, just to be that close again, and be able to just hear each other. It really did feel like magic, to be talking to each other again, and in each other's company."
"I remember what she was wearing, what she smelled like. And I remember being in the subway with her and feeling invincible, like nobody could touch me. It was the greatest day of my life," Howard says.
Karen says that she doesn't remember thinking that Howard had changed. But she felt that he was further along in his life.
"He was actually writing, not just talking about writing. He was actually having things published," she says. "There was maybe more confidence, and certainly maturity than when we were in college together. But he was absolutely the same person, just fuller maybe, and more confident, more mature."
But Howard says that in the years that he wasn't with Karen, "I felt that dollar bill as something both magical and malign at the same time."
"I started out ingloriously living with my parents," he says. "My dad was so accommodating. He would say, 'You should just come live at home. You'll write. Everything will be there for you, you'll be comfortable.'"
"And it was very comfortable. Too comfortable. And I had to fight [myself] to get out."
"Really, what drove me out of the house was our appointment on the steps. I couldn't meet Karen and say, 'I'm living with my folks still, for now.' It would have been too shameful."
Karen says that if they hadn't spent five years apart, she would always have wondered: "Did I make the right choice? Was there someone else out there? Did I miss out on some of the fun experiences that you have in relationships that don't end in marriage?"
"I would have always felt that I cheated myself if I hadn't had some of the other experiences surrounding it," she says.
"All these years later, I wonder, was ... the great adventure of my life the getting of this wife?" Howard says. "And I always felt like I was going to fight for this marriage. Because that story was very present for me. [And I felt], I'm not going to let this go."
Voices In This Episode
Oscar-winning actress Regina King has a decades-spanning career in Hollywood and shows no sign of slowing down anytime soon. In addition to her Academy Award, King also won a Golden Globe, an Independent Spirit Award and the National Board of Review award for her supporting role as 'Sharon Rivers' in Barry Jenkin's critically-acclaimed adaptation of "If Beale Street Could Talk." King has also won Emmy Awards for her work in the Netflix racial crime drama "Seven Seconds" and for her role in the ABC anthology series "American Crime," which also garnered her first Golden Globe Award nomination. King has also stepped behind the camera directing episodes of critically acclaimed series such as NBC's award-winning THIS IS US, ABC's Scandal, TNT's Animal Kingdom, ABC's The Good Doctor and the Season 3 finale of HBO's "Insecure" among others.

King stars now as the lead role in HBO's highly anticipated "Watchmen" series based on and inspired by the DC comic book, currently airing on Sundays. Next, she is slated to direct "One Night in Miami" based on the play from Kemp Powers. This will mark King's theatrical feature film directorial debut.

King is known for many feature film roles such as her turn as Cuba Gooding Jr.'s wife 'Marci' in the blockbuster film "Jerry Maguire," as well as "How Stella Got Her Groove Back" with Angela Bassett, the hit action thriller "Enemy of the State" opposite Will Smith, the family adventure "Mighty Joe Young" with Charlize Theron, "Boys N the Hood" written and directed by John Singleton, "Miss Congeniality 2: Armed and Fabulous" alongside Sandra Bullock, "Cinderella Story" opposite Hilary Duff, "Legally Blonde 2: Red, White and Blonde" with Reese Witherspoon and "Daddy Day Care" opposite Eddie Murphy.

King currently resides in Los Angeles with her son.
Karen Kaplan and her husband, the writer Howard Kaplan, live in Summit, NJ where they raised two children who grew up and moved on. After a mostly-happy 30 years in corporate communication consulting, Karen recently turned to fiction and personal essay as her writing focus. The Modern Love column is her first published piece.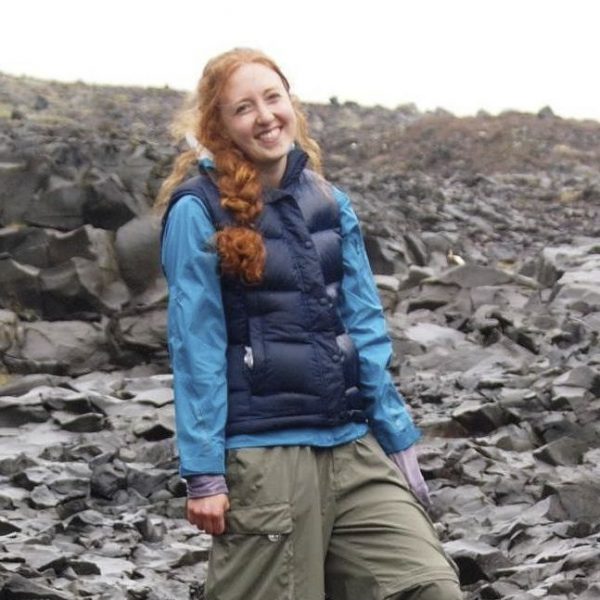 Caitlin O'Keefe Producer, Podcasts & New Programs
Caitlin O'Keefe was a producer of podcasts and new programming at WBUR.