Waiting For The Wall To Crumble | With Kelly McCreary
19:44
Play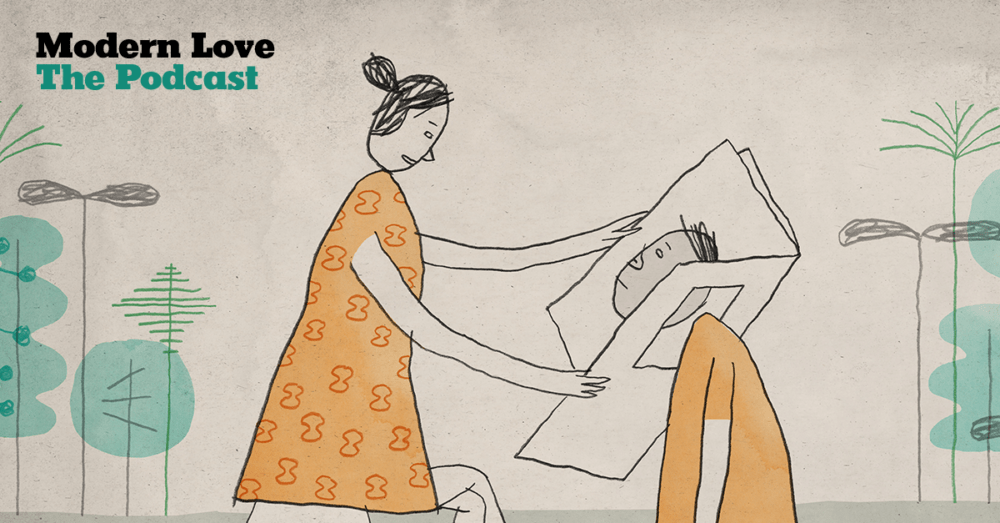 So you're on public transportation, and you notice a cute stranger. Usually, you get to your stop, and that's where the story ends. But for Rachel Neumann, things went differently.
Kelly McCreary stars in "Grey's Anatomy" on ABC, and she reads Rachel's essay.
Where Are They Now?
When we caught up with Rachel Neumann, she told us that the beginning of her relationship with Jason 25 years ago was all about serendipity.
"The ads in The Stranger just ran for a week. And back then, you had to put it in the mail. You took out the ad and then you wrote it down and sent in a check," Rachel says.
"For awhile, I suspected [Jason] of having put an ad in [the paper] every week, but as far as I can tell, to this day it was the only ad he put in. And this was in the 1990s. There was no Internet, and it wasn't like the ad stayed anywhere else. So it was entirely the length of the line for coffee that made me pick up the paper, and if one other person had decided not to have coffee, it probably wouldn't have happened."
Rachel's essay was published in 2014. She says she wrote it because she was struggling with a question.
"We had agreed to a wedding, but I noticed that I was still in turmoil," she says. "And I felt a little silly, [and wondered], why was I nervous? What was all this about? This is somebody I had known for 20 years. It wasn't like [he was] some guy on the street on Tinder. And yet I had all this [worry] that I was jinxing everything."
"What I realized in the writing of the essay was that my heart was committed, and that I was going to get hurt no matter what," she continues. "That wasn't something with all my skills and protection that I could control. And so the writing of it was a love letter to him, [saying] I'm taking this risk even though I know, in one way or another, I'll get hurt."
In October of 2014, Rachel and Jason got married. Kind of.
"It was such a glorious celebration. I think having a wedding when your children get to be there was, for me, one of the most wonderful pieces of it. We had the wedding on my younger daughter's birthday. And she still says it was the best day of her life, as does my older daughter."
But Rachel says that after the wedding, "Someone asked me about the actual marriage piece and I realized we hadn't done it. We hadn't signed anything. We had jumped in the ocean and we had put our hands in mud, and put rings on our fingers — what else were you supposed to do exactly?"
"It turns out that there is paperwork that you do when you get married, and neither of us knew whose job it was to find it," she continues. "And I said, 'If it's on me to do it, it's not going to happen.' And so far it hasn't."
Rachel says that even though her marriage isn't official, she's glad that she and Jason took a risk together.
"I hope that people reading this will choose loving bigger and loving more over protection. and know on some level that the biggest way you can protect yourself is by risking your heart again and again."
And Rachel says that sometimes, it's important to say you love your partner in public.
"The most wonderful part of it for me was writing the essay, and having the big party, which was saying unabashedly, I choose this, and I want this. Whatever happens, that's true."
Voices In This Episode
Kelly McCreary continues to evolve her body of work with an array of emotionally searing roles across television, film, and theater.

McCreary stars as 'Dr. Maggie Pierce' in the hit ABC medical drama, GREY'S ANATOMY. Currently in its 16th season, the series is the longest-running primetime medical drama in history. She also serves as the host for the third season of the female-centric podcast, HOW IT IS, brought to you by Reese
Witherspoon and Hello Sunshine.

In addition, she recently produced and starred in two short dramas, A COHORT OF GUESTS and THE MIDDLEGAME. This follows her starring role in Anton Corbijn's indie drama LIFE opposite Robert Pattinson and Dan DeHaan.

Not only is McCreary a star on screen, she has owned the stage on and off Broadway in a number of theatrical productions, including her professional acting debut in the original Broadway musical, PASSING STRANGE. This successful run was followed by a plethora of notable stage credits, including: Dominique Morisseau's play SKELETON CREW; Bay Street Theater's production of two-time Pulitzer Prize winner Lynn Nottage's INTIMATE APPAREL; Dominique Morisseau's FOLLOW ME TO NELLIE'S; the Off-Broadway run of PERFECT HARMONY; and Williamstown Theatre Festival's productions of A MIDSUMMER NIGHT'S DREAM and EURIDYCE.

Other notable television appearances include: Shonda Rhimes's popular ABC drama SCANDAL; ABC's long-running drama CASTLE; the CW medical drama EMILY OWENS M.D.; USA Network's popular drama WHITE COLLAR; and AMC's RUBICON. Additional film credits include: Brian Klugman's dramedy BABY, BABY, BABY opposite Adrianne Palicki; Paul Weitz's drama BEING FLYNN opposite Robert De Niro, Julianne Moore, and Paul Dano; and Chioke Nassor's mystery drama HOW TO FOLLOW STRANGERS.

McCreary is an alumnus of Barnard College, and trained at the Chautauqua Conservatory Theater Company, British American Drama Academy in London, and The Actors Center in New York. She currently resides in Los Angeles.

Rachel Neumann is a writer, book publisher, and meditation teacher. She is the Director of Strategic Initiatives and a senior literary agent at Idea Architects. Rachel has been the agent, personal editor, and collaborator for internationally-revered teachers Thich Nhat Hanh and Pema Chodron, as well as dozens of other best-selling adult and children's authors. Shel is based in the Bay Area and speaks and teaches regularly around the country. Rachel is happiest in the ocean, in the middle of a good book, or upside down. Not all at once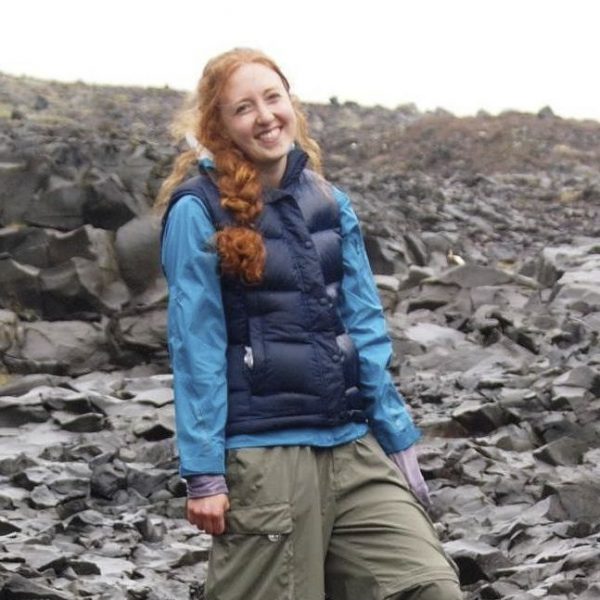 Caitlin O'Keefe Producer, Podcasts & New Programs
Caitlin O'Keefe was a producer of podcasts and new programming at WBUR.