Are You My Husband? | With Renée Elise Goldsberry
23:15
Play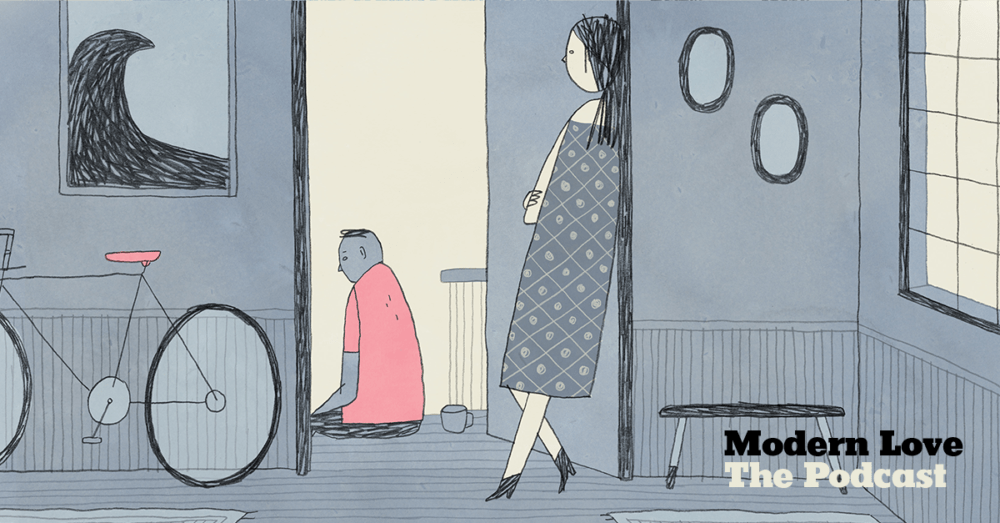 For Megan Horst and her husband Christian, there was life before February 23, 2012. And then there was life after.
Megan writes about what happened in her essay, "Are You My Husband?". It's read by Renée Elise Goldsberry. Renée won a Tony Award for her role in the hit musical "Hamilton," and she is starring now in the new movie "Waves." It's in theaters now.
Where Are They Now?
Megan Horst's essay came out in January of 2019. When she learned it was going to be published, she shared it with Christian.
"Surprisingly, he was extremely enthused about the article, even though it divulges some of the hardships he faces, and he likes to hide those," Megan says. "But he was really happy about the article. He has framed [it] and hung it up in our living room. I think he is proud of our story being out there, and proud of, in his own way, being a representative of the TBI community."
TBI stands for traumatic brain injury. And although Megan is proud of their story, too, she's still working on building acceptance.
"I think it's going to be one of my life journeys ... to accept the things [I] cannot change, and love people for who they are," she says. "I think I have made some progress on that. Even Christian says he thinks I'm more relaxed and accepting, so that's good. I still am coming up with rituals and daily practices that help me on that journey."
Although Megan writes about how much Christian changed after his brain injury, she says that some things also stayed the same.
"He has the same snarky inappropriate sense of humor," Megan says. "He has a lot of the same interests. So in a lot of ways his personality is very similar, he just has a layer of challenges due to his brain injury around it."
"It's harder for him to recall the past or think about the future," she continues. It's taken us awhile to figure out what tools can help him operate more smoothly in the world — show up to appointments on time, remember to let the dogs out, turn the oven off, do social outings ... all the things he wants to do in life."
And Christian is still dealing with his own frustrations, too. "I suspect a lot of that is because living with a brain injury is really hard," Megan says. "He has many ways of describing it, but [he has said that] it's like doing life but having to move through thick mud all the time. And I see how that would be very frustrating, day after day."
It has been eight years now since Christian's accident. Megan is about to turn 40. And recently, Christian and Megan crossed a new threshold. They've now known each other post-TBI for longer than they knew each other pre-TBI.
Megan's been thinking a lot about her relationship with Christian since reaching that milestone.
"In some ways I'm amazed we've made it this far," she says. "There are a lot of [feelings] there. A feeling of pride, that our relationship has made it this far and that we both continue to support each other. Some sadness about what could have been and isn't. And some anxiety about the future, and what that will hold."
And Megan isn't sure what their future will look like.
"I think we may come to a point where we continue to support each other as strong partners, but we may not remain romantic partners, or even married into the future," she says. "We're talking about it now."
"I think we're in an interesting world where there is a lot of pressure around marriage and supporting people through it," she continues. "And I think some of that's beautiful, and some of it is really hard and not realistic for different situations."
Megan says that now, she is exploring ways in which she and Christian can continue supporting each other. "I'm not quite sure what that will look like, but perhaps [there will be] some openings to explore other relationships," she says.
In the meantime, Megan says she hopes her piece reaches the many families of people with a brain injury, and makes them feel understood.
"One reality of when your partner has an issue is that most of the attention is focused on the partner. Even [our families] will reach out to me and ask, 'How's Christian?' That's their first or only question, often. And I totally understand that. But sometimes it's nice when they stop and say, 'How are you?' Even just telling them you know it must be hard for them, I think goes a long way."
Voices in this Episode
Tony Award-winning actress and vocalist Renée Elise Goldsberry currently stars in Trey Edward Shults' WAVES. Sterling K. Brown, Kelvin Harrison Jr., and Taylor Russell co-star in the film about the emotional journey of a suburban African American family as they navigate love and forgiveness in the aftermath of a devastating loss. The film first debuted to immense critical acclaim at the 2019 Telluride Film Festival. A24 released the film on November 15. Additionally, Goldsberry can be seen guest-starring alongside Katja Herbers, Mike Coulter and Aasif Mandvi in CBS's supernatural drama series, EVIL, from Michelle and Robert King.

Upcoming, Goldsberry will voice the character of 'Ms. Nowhere' in Netflix's new animated series, FAST & FURIOUS: SPY RACERS, set to be released on December 26th. Following, Goldsberry will reprise her starring role as 'Quellcrist Falconer' in season 2 of Netflix's ALTERED CARBON. The show, which co-stars Chris Connor and is based on Richard K. Morgan's novel of the same name, is slated to return in 2020.

Goldsberry's additional film credits include THE HOUSE WITH A CLOCK IN ITS WALLS, SISTERS, EVERY SECRET THING, TURNAROUND and ALL ABOUT YOU. Her television credits include DOCUMENTARY NOW'S cult favorite ORIGINAL CAST ALBUM: CO-OP, THE GOOD WIFE, THE IMMORTAL LIFE OF HENRIETTA LACKS, THE FOLLOWING, THE GET DOWN and ABC'S ONE LIFE TO LIVE, for which she received two Daytime Emmy nominations and two NAACP Image Award nominations for her performance as 'Evangeline Williamson.'

On the stage, Goldsberry is perhaps best known for her performance as 'Angelica Schuyler' in Lin-Manuel Miranda's Tony Award-winning Broadway musical, Hamilton. Goldsberry garnered massive critical acclaim for her performance and won the 2016 Tony Award for Featured Actress in a Musical, the 2015 Drama Desk Award for Outstanding Featured Actress in a Musical, the 2015 Lucille Lortel Award for Outstanding Featured Actress in a Musical, and she also received a 2016 Grammy Award for Best Musical Theatre Album. In addition to its critical acclaim, the musical was also a cultural phenomenon, culminating in the 2017 Superbowl performance of "The Schuyler Sisters" by Goldsberry, Phillipa Soo, and Jasmine Cephas Jones.

As a vocalist, Goldsberry tours with her three background singers and band members, performing soulful and spiritual music in many of the country's greatest concert halls.
Megan Horst resides in Portland, Oregon, where she is a professor of urban studies and planning at Portland State University. She is an avid listener of podcasts, an urban cyclist, and a dog lover. Megan and her partner Christian have been involved with brain injury support groups and networks since 2012, when Christian sustained a traumatic brain injury.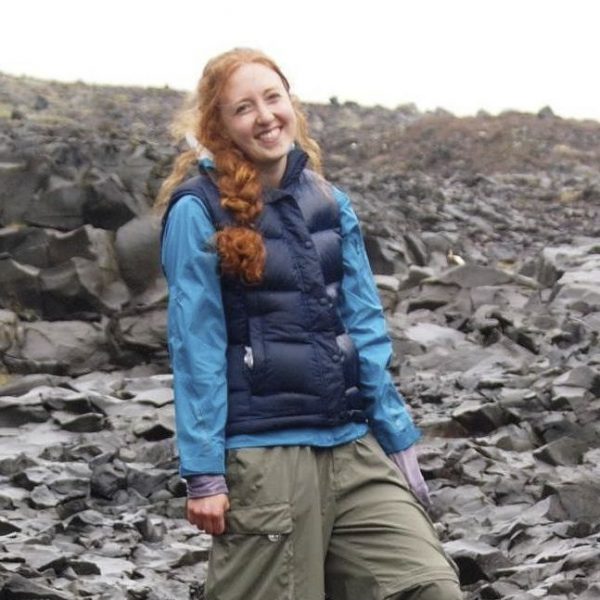 Caitlin O'Keefe Producer, Podcasts & New Programs
Caitlin O'Keefe was a producer of podcasts and new programming at WBUR.