The Race Grows Sweeter With Mary Chapin Carpenter | Encore
22:44
Play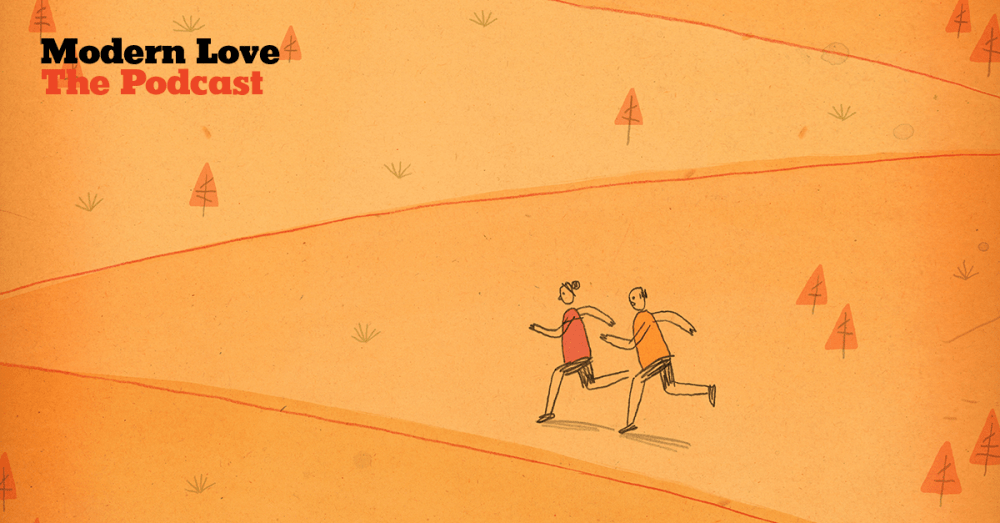 For this holiday season, we are revisiting some of our favorite Modern Love essays that were adapted for the Modern Love television show. Today, we'll hear an essay by Eve Pell, called "The Race Grows Sweeter Near Its Final Lap." It's the basis for Episode Eight of the Amazon show.
Singer-songwriter Mary Chapin Carpenter reads us Eve's story. She's known for songs like "Down at the Twist and Shout," "I Feel Lucky," and her rendition of "Passionate Kisses." Here she is with Eve Pell's essay, "The Race Grows Sweeter Near Its Final Lap."
Voices in this Episode
For nearly thirty years strong, on many albums like "Come On Come On," "Stones in the Road," "Between Here and Gone," and "Ashes and Roses," Mary Chapin Carpenter has earned the trust of her audience through her willingness to look deep into herself and share joys and sorrows, good times and bad. That honesty, that quiet fearlessness, reaches a startling new level on her latest album "The Things That We Are Made Of." These eleven songs communicate with the plain-spokenness of handwritten, heartfelt letters from a confiding friend; this is art without the artifice.

"The Things That We Are Made Of" offers listeners a significant gift – an unguarded look into the beating heart of one of the strongest singer-songwriters of our time. In an intriguing way, Carpenter occasionally sounds as if she stands in the same relationship to the album that we do, that having created it, she is still plumbing it for meaning and for sustenance. "I feel as if I'm still trying to come up with a reliable way of talking about what this album is about," Carpenter says. "I haven't finished thinking about it. It's part of an ongoing conversation that I'm having with myself about my life. But if you're not trying to connect in some way to the world, what else is there? All I can hope for is that people connect to it. That's the most rewarding part of doing this work – believing that you're speaking to what we all feel."

Carpenter's storied career has earned her five Grammy Awards, two Country Music Association awards, and two Academy of Country Music awards.  She will be touring the country through November.
Eve Pell is the author of "Love, Again - The Wisdom of Unexpected Romance," and the nationally acclaimed memoir "We Used To Own The Bronx." Pell has received awards for print reporting and television documentaries and her work has appeared in the San Francisco Chronicle, the Nation, Ms., Runners World, and other publications. She has been a staff reporter at the Center for Investigative Reporting and taught journalism at San Francisco State University. A  grandmother and world-class senior runner, she lives in Mill Valley, California.