Need To Find Me? Ask My Ham Man. | With Jenny Slate
22:38
Play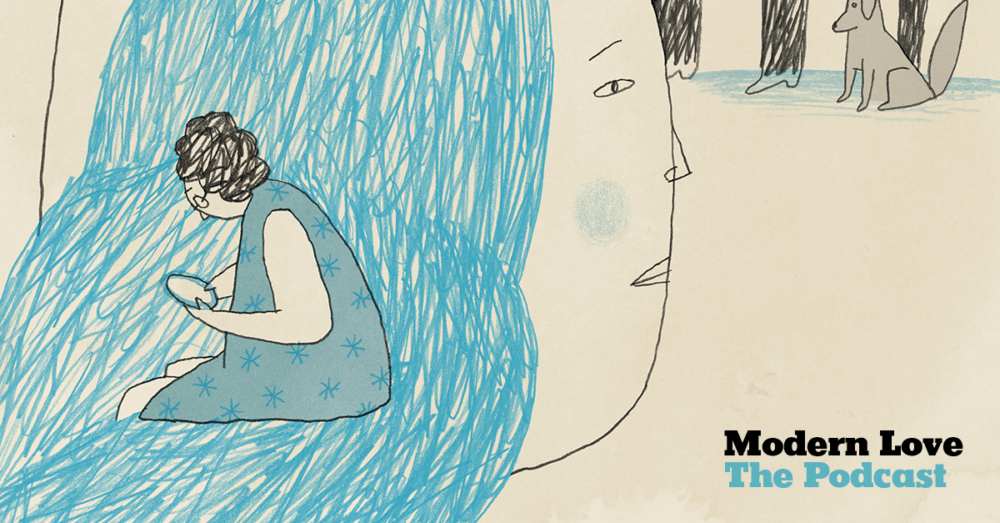 Who's the person that you turn to for love advice? Who knows how you're doing and notices when something's wrong? Is it your mom? Your best friend? The man who sells you charcuterie?
Catherine Down's essay is called "Need to Find Me? Ask My Ham Man." It's read by Jenny Slate. Jenny has a special on Netflix called "Stage Fright." She's also out with a new book, called "Little Weirds."
Where Are They Now?
Catherine Down's Modern Love essay was published in September of 2018. She says that she didn't want to write a traditional romantic love story.
"My love story was ... about falling in love with a place and who I was when I was there, and most of all it was about learning to love myself. And I wanted something that reflected my reality," she says.
When Catherine learned that her essay was going to be published, she gave it to her mother to read. Catherine told her mom that if she wasn't comfortable with the piece, she would pull it.
"I'm so grateful that she allowed me to publish it," she says. "I think it was painful for her to read. My mother, understandably, has been a little bit in denial about her disease, and the effects on her and the effects on our family. I think it's been easier for her to ... stick her head in the sand a little bit. And ... seeing my words and how it made me feel, I think it forced her to deal with the reality of some of that."
"One of the things I really appreciate about her is that she read it and said, 'This isn't super comfortable for me, but if this draws attention to the disease or gets more funding, or if it helps other people, then it's going to be worthwhile,'" she adds.
But Catherine says this year has been a difficult one for her mom.
"Last year, right when this piece was being published, my mother was in a traumatic golf cart accident. I fully realize how ridiculous that sounds," Catherine says. "She doesn't even play golf, so it's even more absurd, but it was very traumatic and fairly life altering for her."
Catherine's mother broke her shoulder in that accident.
"She couldn't sit up on her own for five days. She had to relearn how to walk, she was in a rehab facility for several weeks, and it was a very painful recovery. And then actually the bone never healed, and so she had to have a second surgery this summer and have a total shoulder replacement," Catherine says.
Catherine says that she's fallen in love with the culture and way of life in Paris, and with the work she does there as a food writer. But she still struggles with being so far from her family.
"I do feel so much guilt about being so far away from my mother and not being there day to day to help them," she says. "But at the same time, I feel so strongly about the life I'm building, which makes me happy and gives me so much confidence. I don't want to sacrifice the life I'm building even as I feel the guilt about being so far from my family. It is this constant struggle to build a life that I am proud of that I also feel proud of in terms of how I care for my parents and how I'm there for them."
Voices In This Episode
Jenny Slate is a stand-up comedian, actress, author, and creator. Her debut original comedy special STAGE FRIGHT is now streaming on NETFLIX. She recently starred in VENOM alongside Tom Hardy and is well known for her critically acclaimed performance in OBVIOUS CHILD which garnered her a Critics' Choice Award for "Best Actress in a Comedy." On television, she is beloved for her roles on BIG MOUTH, PARKS & RECREATION and KROLL SHOW. As an author, Slate co-created The New York Times Bestselling children's book series, MARCEL THE SHELL WITH SHOES ON as well as the short film series which has been viewed over 30 million times. Slate's next book, LITTLE WEIRDS will be a collection of nonfiction, personal pieces which will be released by the Hachette Book Group on November 5, 2019 and has been published in The New Yorker. Slate recently reprised her role in THE SECRET LIFE OF PETS 2 and previously lent her voice to the Academy Award winning animated film, ZOOTOPIA. She tweets @jennyslate.
Catherine Down is a James Beard-nominated food, humor, and travel writer whose work has appeared in The New York Times, Eater, Condé Nast Traveler, The Food Network, and McSweeney's, among others. She writes, eats, and lives in Paris where she is currently at work on a book of essays. Before moving to France, she was editor-in-chief of Edible DC magazine and worked on food-focused commercial real estate projects. She has a Masters degree in Food Culture & Communications from the University of Gastronomic Sciences (a.k.a., license to stuff her face and tell everyone about it). You can follow her on Instagram at @catherine.down, or ask her ham man.
Solofo Raveloson is the owner of Caractère de Cochon in Paris.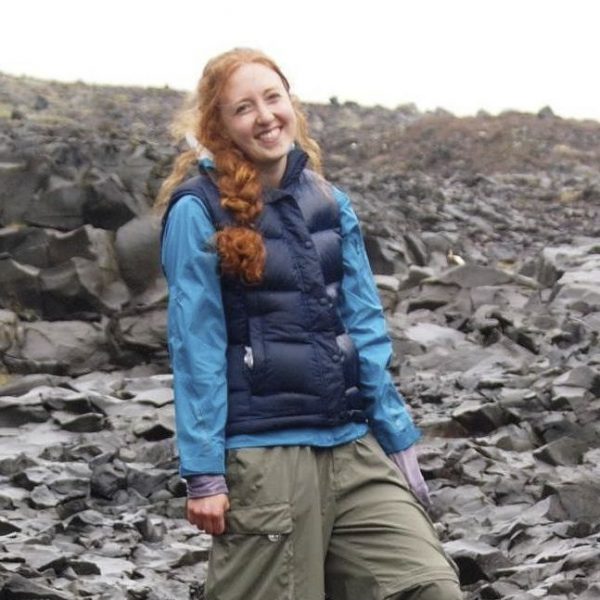 Caitlin O'Keefe Producer, Podcasts & New Programs
Caitlin O'Keefe was a producer of podcasts and new programming at WBUR.