My Secret Left Me Unable To Help | With Jessalyn Gilsig
20:36
Play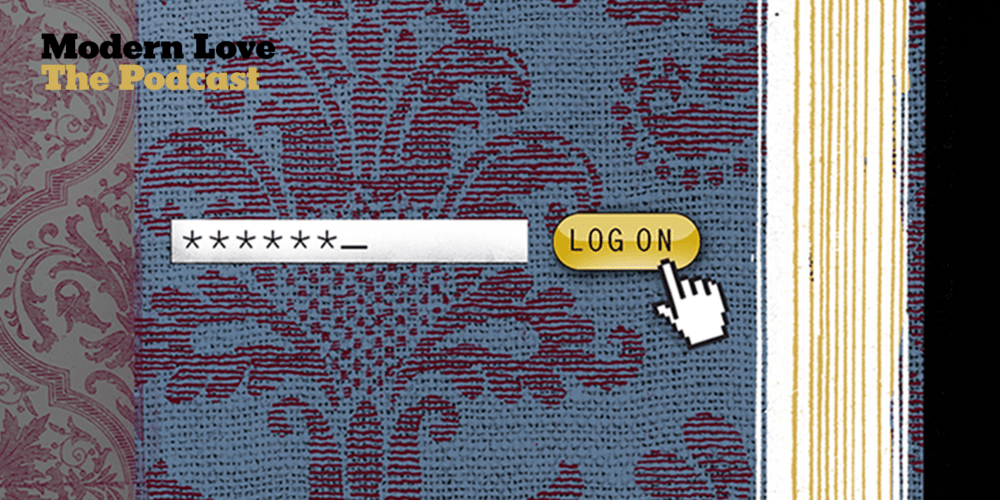 Love is about trust. But have you ever been tempted to breach that trust? To read someone's diary, check their text messages, or read their emails?
Joyce Maynard writes about facing that temptation in her essay, "My Secret Left Me Unable to Help." It's read by Jessalyn Gilsig, who has appeared on shows including "Glee," "Nip/ Tuck," and "Vikings."
Where Are They Now?
Joyce Maynard's essay was published in 2009. She says that she knows this essay doesn't show her at her best. But she says that in the years she's spent writing about her, life, she's learned that the richest stories aren't the ones where she exhibits exemplary behavior.
"They're really the moments where I am flawed, and sometimes really screwing up, and definitely human," Joyce says. "This is a story about a mother hacking into her adult daughter's email. It doesn't get too much worse than that. And I do it because I know that readers have also been there. We all have those impulses, or at least a lot of us do."
Joyce's daughter Audrey wrote a response to her mother's essay, which was published in Slate in 2009. Audrey wrote that initially, she had some misgivings. She knew that she could ask her mother not to publish the piece. But instead, she decided to edit the essay with her mother.
Joyce says that now, she thinks that her children have made peace with occasionally being the subject of her writing.
"Part of what I'm saying is, we all own our stories. I would not, I did not, have the right to tell the story of Audrey's experience. But what I always say to my writing students .... is that there's one story and one story only that you totally own, and that is yours, the one that you lived. So this is not the story of a young woman who discovers that the man she's in love with is HIV positive. It's the story of the mother of that young woman. That's the person whose point of view I inhabit, and that's the story I wrote."
As for whether Joyce regrets hacking into Audrey's email?
"Did logging into her email do anything for her? No, it probably did not," she says. I guess I did it selfishly. I couldn't bear the anxiety and terror that I felt, believing, correctly, as it turned out, that my daughter was in trouble. I logged in hoping to find out that I was wrong. Instead, I logged in discovering that I was right."
"Audrey didn't need my help through that event," she continues. "The only way that my actions perhaps changed anything was that I worked very hard after she came home to help her feel safe in telling me what had happened. I'd like to think she would have eventually told me anyway, but I made that space. And maybe if I didn't know what had gone on, I wouldn't have been able to slow myself down the way I did to take that road trip. That crisis, and I will call it a crisis, forced me to stop everything."
Joyce lives in New Haven, Connecticut now. Her daughter lives in New Hampshire. And Joyce says that she's learned to let Audrey live her own life.
"I think at its core, this is a story about the very recognizable impulse of just about every parent to protect his or her child from pain, and how impossible that is. And one of the differences between me then and me now, with my children that many years older, is that I know that. At this point I am standing on the sidelines, praying on occasion, but I don't step in. We're way past that point."
Voices In This Episode
Jessalyn Gilsig has the distinction of portraying some of the most memorable characters on television. She reunited with creator Ryan Murphy for a lead role as Terri Schuester in his Golden Globe and SAG Award-winning FOX musical dramedy GLEE, and previously starred for him on the Globe-winning NIP/TUCK while simultaneously recurring on FRIDAY NIGHT LIGHTS. On NIP/TUCK, a show that simmered since its inception, Gilsig portrayed feisty Gina Russo to Julian McMahon's slick Dr. Troy. The show garnered Gilsig "near genius" reviews and impressed in the ratings as well. Most recently, she starred in the indie film SOMEWHERE SLOW for which she served double duty as producer, and also starred in History Channel's acclaimed original scripted series VIKINGS; which was the top-rated cable debut in over a year.

No stranger to acclaimed programming, audiences also know Gilsig as strong-willed Social Studies teacher Lauren Davis on BOSTON PUBLIC, a role that creator David E. Kelly created with her in mind. Gilsig had also achieved series regular status on his SNOOPS, as well as a memorable arc on THE PRACTICE. She also recurred as a detective on Steven Bochco's NYPD BLUE, as well as appearing in memorable arcs on HEROES and PRISON BREAK. Gilsig has also guest starred on SCANDAL, THE GOOD WIFE, LAW & ORDER, starred in the Emmy-nominated web series IMAGINARY BITCHES, and headlined two Hallmark originals SMART COOKIES and the upcoming ANGEL ON MY TREE.

Also impressive are Gilsig's film credits. She recently appeared as Brittany Snow's aunt in Screen Gem's hit remake of the PROM NIGHT thriller, and once again reunited with the film's director for Sony's remake of another 80's thriller THE STEPFATHER. Additionally, she stars in the action/thriller XIII alongside Val Kilmer and Stephen Dorff. Gilsig has also worked with the likes of Robert Redford on THE HORSE WHISPERER, and appeared as Sally Field's daughter in Showtime's A COOLER CLIMATE. She took to the ice for the Canadian hockey drama CHICKS WITH STICKS with Jason Priestley, starred for the Weitz brothers in the mockumentary SEE THIS MOVIE, and also starred opposite Robert Carlyle in Lionsgate's FLOOD.

A Montreal native, Gilsig honed her talents at Harvard University's prestigious American Repertory Theatre. Hence, an extensive list of stage credits includes the off-Broadway productions of "Fifth of July," in which she starred opposite Robert Sean Leonard and Parker Posey, "Gun Shy," and "Mere Mortals."

Gilsig currently resides in Los Angeles where she enjoys painting when not juggling her series. In fact, her work appeared in the acclaimed film THE STATION AGENT as the painting of Patricia Clarkson's character.
Joyce Maynard is the author of eighteen books, including the New York Times bestselling novel, "Labor Day," "To Die For" and the memoir, "At Home in the World." Her most recent memoir, "The Best of Us," tells the story of finding and losing her second husband.

Maynard is a fellow of the MacDowell Colony and Yaddo. She teaches workshops in memoir and is the founder of the Lake Atitlan Memoir Workshop and Retreat. Her website is www.joycemaynard.com.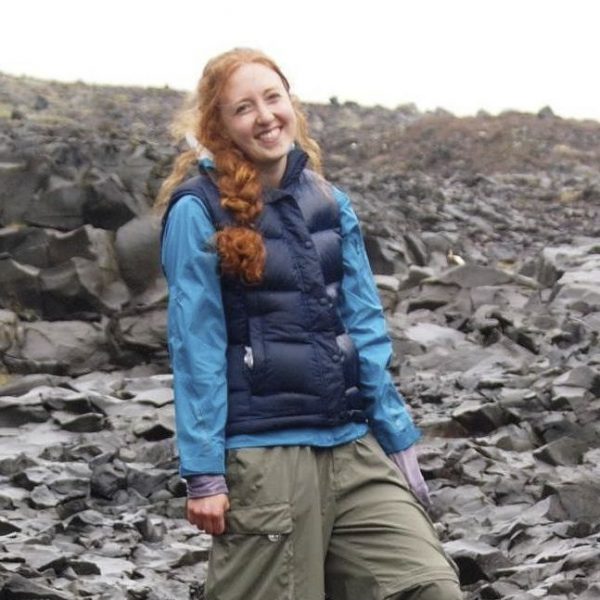 Caitlin O'Keefe Producer, Podcasts & New Programs
Caitlin O'Keefe was a producer of podcasts and new programming at WBUR.