Dedicated To Two Women | With Terry Crews
Play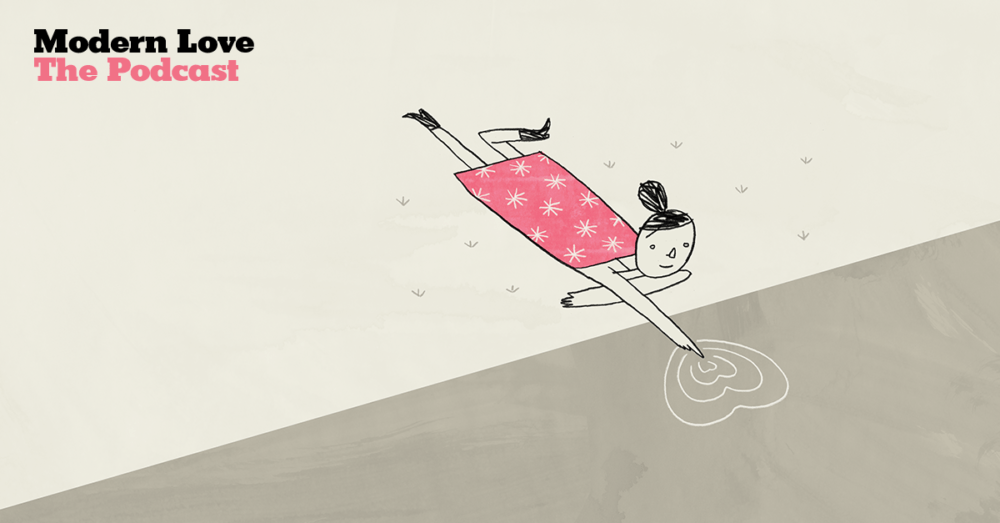 How do you fall in love again after loss? How do you feel with all the complicated, conflicted emotions that come from grieving one person, and also opening yourself up to loving someone else?
That's what Brendan Halpin explores in his essay. It's called "Dedicated to Two Women, Only One of Them Alive."
It's read by Terry Crews. He stars in "Brooklyn Nine-Nine," which returns to NBC on February 6th.
Where Are They Now?
Brendan Halpin's essay was published in December of 2004. It was just the sixth essay ever published in the Modern Love column. Not long after, in 2005, he and Suzanne got married.
"We're still married, and we raised three children together. And it's awesome. Clearly, I made the right call," Brendan says. "I certainly hope she feels the same way. I hope she does. I think she does. So I don't have any updates on my love life, which is fantastic. Nothing earth-shattering, fortunately. My world was shattered plenty in the early 2000s, so I'm happy to have a relatively boring, middle-aged existence right now."
At this point, Brendan and Suzanne have been together for as long as he and Kirsten were.
"What I miss about Kirsten most is [our] friendship, and the fact that we grew up together, Brendan says. "We got together when we were 19 and she died at 35. Those are very eventful years of becoming an adult. What I feel more than a longing for her presence is just an anger at everything she missed. She never got to see Rowen become an adult, and Rowen is an awesome adult. It's not fair that she died at 35, and that she suffered so much in dying."
And Brendan says that he struggled with moving on after Kirsten's death.
I kept talking in therapy about what I owed Kirsten. And my therapist was wonderfully blunt. She [said], 'She's dead, you don't owe her anything ... How's she going to collect? She's dead.' So that was a little harsh," Brendan says.
"But it's true. Your relationship with that person ends the moment they die. After that, it's about you and how you're feeling. I think it's probably less the widows and more the peripheral people who see it as a betrayal. But it's not a betrayal. It's a wonderful thing to be able to find love again. If you've come to know that the person you love can be taken from you at any moment, how long are you supposed to wait?"
Brendan says he doesn't want listeners to think this is just a story about losing Kirsten.
"It's also a story about Suzanne," he says. "I tell her all the time that she saved my life. I don't want to have people come away from this thinking that she's less important. She's enormously important to my life, and I am thankful every day that she's in it. She's given me a new lease on life and love that I didn't ever expect to have."
And losing Kirsten has made Brendan think about his marriage to Suzanne differently.
"I think there's no question that I'm a better husband to Suzanne than I was to Kirsten," he says. "Not that I was a bad husband to Kirsten. I was pretty good. But once you know that someone can be taken from you, you can't lose that."
"I certainly did take Kirsten for granted," he continues. "Not in a way of not paying attention to her, but I figured that we got married and we had a kid, and that was it, and we were going to be together forever. And we weren't. I'm constantly aware with Suzanne that i'm not guaranteed any more time with her. It's informed the way that I act with her, and the way that I feel about our marriage. I'm constantly appreciative that she's still with me and still here."
Voices In This Episode

Brendan Halpin is a teacher and writer. He is the author of 18 books, including the memoirs "It Takes a Worried Man" and "Losing My Faculties," "Long Way Back," "Forever Changes," and the ALA Alex-Award-Winning "Donorboy." He lives in Boston with his wife Suzanne, their three children, and their dog.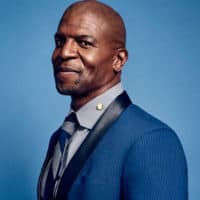 Action-movie hero, sitcom star, children's book illustrator, advertising pitchman, playable video game character, talent show host, high-end furniture designer, and human rights activist all describe the man that is TERRY CREWS. Crews stars on the NBC hit series "Brooklyn NineNine," which will return February 6, 2020. After hosting January's "America's Got Talent: Champions," NBC also has Crews as the host of their regular broadcast of "America's Got Talent" which will premiere later this year.

Crews is also the face (and muscles) of Old Spice, a playable character in Microsoft's Xbox One game "Crackdown 3", and a force in the design and art world where his 2017 high-end furniture collection has been picking up awards across the country. He's about to release his second collection later this fall. Crews was also named one of TIME Magazine's 2017 "Person of the Year" as one of the "Silence Breakers," speaking out against sexual harassment following the #MeToo movement. Crews' no-holds-barred approach to working has made him a force to be reckoned with as his career continues to evolve.

Crews is adding yet another title — children's book illustrator — for his first-of-its-kind augmented reality book, COME FIND ME, which is now available for purchase online at ComeFindMeBook.com. Over 20 years ago, seeing a void of books for brown boys in the marketplace and holding strong the belief that 'you cannot be what you cannot see,' Terry and his then-teammate, Washington Redskins defensive end Ken Harvey, came up with a book about two brothers, Marcus & Anthony playing an imaginative game of hide-and-seek while becoming pilots, conductors, captains and race car drivers. Adding in a 21st century element, Crews worked with Augmented Island Studios to pair the book with an app that truly makes this one of a-kind book come alive.

The three-time People Magazine Sexiest Man Alive actor has starred as a series regular in three consecutive TV series that have surpassed the coveted 100-episode mark ("Brooklyn NineNine," "Are We There Yet?" and "Everybody Hates Chris"). The diversity of his film career is a perfect example of the complexity and range of his ability as an actor – from starring as Latrell Spencer in WHITE CHICKS to President Camacho in IDIOCRACY to action hero Hale Caesar in THE EXPENDABLES franchise. Crews has also notably been folded into Adam Sandler's Happy Madison Productions family, appearing in six of his films (SANDY WEXLER, THE RIDICULOUS 6, BLENDED, CLICK, THE BENCHWARMERS and THE LONGEST YARD).

Crews got into gaming last summer after building a PC from scratch with his son, Isaiah. After the Internet exploded with fans from around the world encouraging Crews to continue his computing journey, he got the attention of Microsoft, who created a playable character, 'Commander Isaiah Jackson' - named after his son, in their new Microsoft video game "Crackdown 3." But behind the brawn, bullets, and laughs is a renaissance man from Flint, Michigan who, as a teen, got his first big break after high school with an art scholarship at the prestigious Interlochen Center for the Arts in Michigan. This was followed by an Art Excellence scholarship and a full-ride athletic scholarship for football at Western Michigan University, where, as a star defense end, he helped lead the Broncos to a Mid-Atlantic Conference Championship in 1988.

After several years in the NFL (where he painted portraits of teammates to supplement his income) with the Los Angeles Rams, San Diego Chargers, Washington Redskins and Philadelphia Eagles, Crews turned his talents to the performing arts, where his talent, hard work, character and dedication has made him one of the most sought out and respected talents in the industry.

Crews has frequently returned to his Flint roots, directing his own Travel Channel documentary for their docu-series "Celebrity Adventure Club," in which he explored his own childhood, interviewing his mother and former school teacher and even paid visits to two automotive companies in Detroit that have seen a major comeback - General Motors, where he stepped onto the assembly line to fasten some bolts, and Ford, where he got to test drive a 2016 Mustang convertible. He also met up with baseball legend Willie Horton at Comerica Park to discuss Detroit's resilience and rising community.

A true definition of success, Crews' life off-screen is as exciting and dynamic as his public persona. Crews is the caring husband of 30 years to wife Rebecca and proud father of five. Crews dedicates his free time to keeping physically fit — both in  mind and body while also working with several nonprofit organizations including Safe Horizon, Peace Over Violence and the Polaris Project. For his dedication in helping these organizations, he was awarded the UN Global Generation Award at the UN headquarters in 2015 and continues to be honored by numerous organizations for his tireless advocacy in helping to combat sexual harassment and abuse, domestic violence and human trafficking.