Just For Tonight, Pretend You Don't Know Me | With Nick Kroll
Resume
What if you had to pretend your partner was a stranger for a day? If today were Day One of your relationship, how would you act? How would they respond? Would you fall in love again?
Tim Kreider and his girlfriend tried to find out. He writes about their experiment in his essay, "Just For Tonight, Pretend You Don't Know Me." His essay is read by Nick Kroll. Nick stars in the new film "Olympic Dreams."
Where Are They Now?
Tim Kreider's essay was published in 2018. Tim didn't want to update us on the relationship he writes about. But when we caught up with him, he urged other couples to get out of their comfort zones.
"What [my] essay ultimately was about was finding a way to make your partner strange and new to you again. It is a problem inherent in all relationships that familiarity ... isn't exciting. And this is the paradox in relationships. We want someone thrillingly new and different, but we also want someone with whom we can be a blob-head, sit at home, and be boring while watching TV and eating potato chips right out of the bag."
"You can't get lazy," he continues. "It's nice that people accept you for the horrible person you really are. But you do have to keep trying. You can't assume there's nothing you could ever do to alienate them. And of course, people are much nastier to their partners than they would be to most other people in the world, because you earn the intimacy of behaving badly with each other."
Tim says he doesn't recommend repeating his experiment unless if sounds fun to both people in a relationship.
"But I would recommend finding ways of accomplishing the same end of reminding yourself not to take each other for granted," he says. "It's nice when you learn something about someone that surprises you. And it's not difficult to find those things. [We] just stop asking each other probing questions after the first few dates. We forget that we don't know 97% of what there is to know about the person."
Voices In This Episode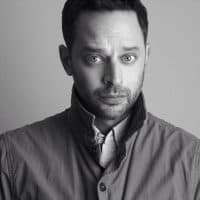 Nick Kroll is an actor, comedian, creator, writer and producer. Kroll is the co-creator, writer and producer of the Netflix animated series, BIG MOUTH for which he voices numerous roles, including the lead character. Season 2 premiered on Netflix on October 5th and is 100% fresh on Rotten Tomatoes. Additionally, on behalf of the series, Nick was nominated for a 2018 Gotham Award for "Breakthrough Series – Long Form," and for two 2018 Annie Awards for "Best General Audience Animated Television/Broadcast Production" and for "Writing in an Animated Television / Broadcast Production." Kroll recently starred in Chris Weitz's OPERATION FINALE opposite Oscar Isaac and Ben Kingsley for MGM and Jeff Nichols' LOVING opposite Joel Edgerton and Ruth Negga for Focus Features. Kroll made his Broadway debut with the successful and critically acclaimed show, OH, HELLO ON BROADWAY. The play was filmed and premiered on Netflix in 2017. Kroll's other film credits include: UNCLE DREW opposite NBA star Kyrie Irving, SAUSAGE PARTY with Seth Rogen and SING with Reese Witherspoon, Scarlett Johansson and Matthew McConaughey. On television, Nick had his own Comedy Central sketch show, KROLL SHOW and starred as Ruxin on FX's THE LEAGUE.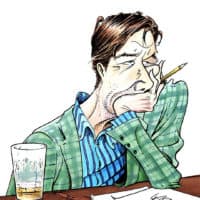 Tim Kreider is a writer and cartoonist. His essay collections are We Learn Nothing (2012) and I Wrote This Book Because I Love You (2018), both by Simon & Schuster. He  writes a regular column for medium.com