Recognizing What They Had, 20 Years Too Late | With Gugu Mbatha-Raw
23:10
Play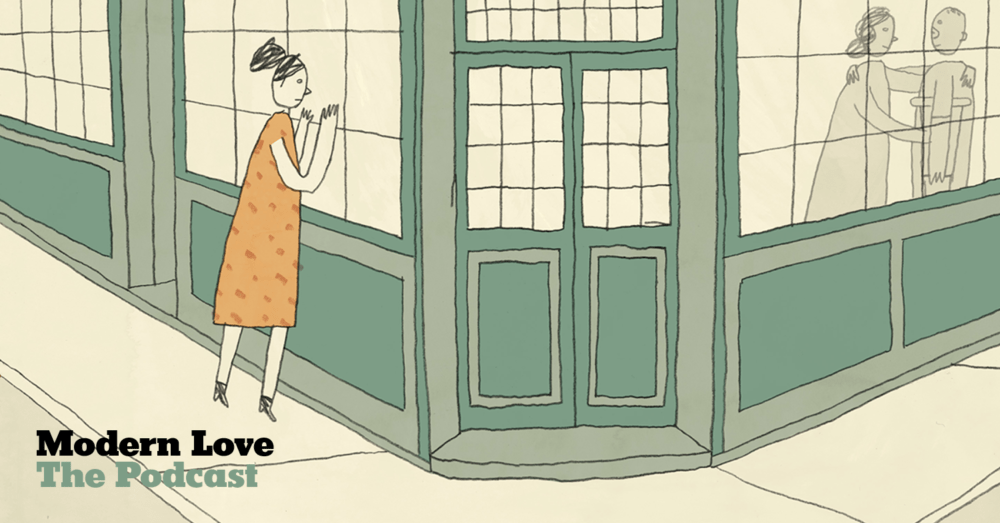 There are a lot of relationships that fit neatly into boxes: they are friendships, or they are romantic. But there are other relationships that defy definition.
Gugu Mbatha-Raw stars in the new movie "Misbehavior," which opens in UK theaters this week. She also starred in "The Morning Show" on Apple TV +. She read Oliver Radclyffe's essay, "Recognizing What They Had, 20 Years Too Late."
The essay was published under Oliver's previous name, Nicky, but since writing this piece two years ago, Oliver has transitioned and now identifies as male.
Where Are They Now?
Oliver Radclyffe lives in Connecticut now. And he told us that he wrote this story at a time when he was trying to make amends to some people in his life.
"Mikey was on my list of people I wanted to make amends to," he says. "I didn't really know at the time what kind of amends I wanted to make or why, I just knew that 28 years after he died I still had this big lump in my chest about my relationship with him. Something was unresolved."
Oliver says that he wrote this essay after listening to another Modern Love Podcast episode: Victor Lodato's story of becoming best friends with his elderly neighbor Austin.
"Listening to this story of [Victor's] beautiful relationship with this elderly woman brought up all these emotions, and I didn't really understand what I was feeling," he says. "But I got to New York, flipped open my laptop and thought, 'I'm going to write the story of my brief relationship with Mikey as if it's a Modern Love essay.' So I wrote the story of this brief platonic romance, and the emotions just came out at the end in this amends. I think I was probably crying when I wrote it, because I realized how much regret I had."
Regret, he says, for not understanding the kind of relationship he'd wanted to have with Mikey back then.
"His friendship with me was so gentle and so respectful and so sweet and so puppyish that every time I saw him it just used to make me happy," Oliver says. "I felt that as if I was falling in love, and it felt like it was reciprocated, and yet it didn't feel like something that was going to turn into a sexual relationship. I knew somehow that that wasn't what we had, but I didn't know that there was an alternative ... and then of course had no chance to make amends or to revisit that because he subsequently died."
Oliver says he stopped working at the bar shortly after Mikey's death. He spent most of his 20s living in London. But then, in his early 30s, things changed.
"I felt like I was going to be left behind by all of my friends who were settling down and getting married and starting to have families and children. And I didn't know what journey my life was going to take if I didn't do that," he says. "So I got married and I had children, and then we moved to America."
Oliver says that it was in America that he reunited with an old friend, who was living a completely different life in New York City.
"I realized [then] that I'd consciously put myself into the wrong story," he says. "And I was either going to have to stay in it and be incredibly unhappy for the rest of my life, or I was going to have to get out and change my life and cause merry hell doing it. And I had to choose the second, because I was having a breakdown."
"I came out of the closet to my husband and my family and my children. And it took a long time because I was structurally very tied into this life," he says. "And eventually, after having written this story, I started addressing the feeling I'd had for a very long time, that I wasn't actually a lesbian because I wasn't actually a woman. And I started talking to my then-partner about the fact that I thought I was probably trans-masculine or transgender."
"Since then, I have come out fully as transgender, I've legally changed my name, and I've undergone sex reassignment surgery," he says. "I'm not taking testosterone because that's a tough thing to put a nearly 50 year old body through. But I'm out, I'm authentic, and I'm incredibly happy. And I've got four amazing children who are staunch little LGBTQ advocates."
But transitioning did come with some costs. Oliver says he lost his partner, and some friends. But he also gained a lot.
"The gains I've made really are just being able to breathe," he says. "Not feeling like I want to crawl out of my skin every day, not feeling like I can't speak or I'm invisible because nobody can see me, or I'm having to act every day and concentrate on what I'm doing and what I'm saying and how I'm moving in case I betray something. Living in a female body and having to present as female and being read as female has caused a high-level anxiety throughout my life which nothing can dissipate, apart from transitioning. And I've tried everything."
And Oliver says that in the decades since his relationship with Mikey, he's thought a lot about Mikey's blessing.
"It's a hard thing to explain, but it feels lovely," he says. "It feels like I've been blessed. That sounds so sentimental. But it does. It feels like that blessing makes sense now."
"[Mikey] must have known at that stage that he was going to die," Oliver says. "And [he must have known] that there was something that we hadn't said to each other, or had not been addressed."
"[He must have known] that he needed to say to me, 'This is okay. What we have is okay. The way we relate to each other is okay, and who you are is okay, and the fact that you've messed up because you're young and you haven't got the faintest clue — all of that is okay."
Voices In This Episode
Gugu Mbatha-Raw is currently filming LOKI, the Disney+ / Marvel Studios series alongside Tom Hiddleston, Owen Wilson and Sophia Di Martino. She can currently be seen in Apple TV+ drama series 'The Morning Show' starring with Jennifer Aniston, Reese Witherspoon, Steve Carell, Billy Crudup and Mark Duplass. She most recently starred in 'Motherless Brooklyn.' The film, written and directed by Edward Norton, was released by Warner Bros. this past November.

She stars alongside Keira Knightley and Jessie Buckley in the British comedy-drama 'Misbehaviour,' directed by Philippa Lowthorpe ('The Crown'). The film will be released on March 13 in the UK. Also upcoming for Gugu is 'Come Away', starring Angelina Jolie, David Oyelowo, Michael Caine and David Gyasi. She has also completed production on the World War II drama 'Summerland.'

In the Fall of 2019, Gugu starred in 'Farming' with Kate Beckinsale and Damon Idris and 'Fast Color,' released in theaters last Spring by Codeblack/Lionsgate. She was featured in Netflix's third season of 'Easy,' the anthology series from writer/director Joe Swanberg and was a voice for 'The Dark Crystal: Age of Resistance,' the 10-episode series for Netflix which launched in August.

Gugu's past films include Disney's live-action film 'Beauty and the Beast,' took in over $1.2 billion worldwide. In 2018, she starred alongside Oprah Winfrey, Reese Witherspoon, Mindy Kaling, Chris Pine and Storm Reid in Disney's 'A Wrinkle in Time,' directed by Ava DuVernay. Gugu then starred in the J.J. Abrams'-produced 'The Cloverfield Paradox,' and 'Irreplaceable You.'

In 2016, Gugu starred in the 'San Junipero,' episode of Netflix's acclaimed series 'Black Mirror.' In 2014, she received multiple award nominations for her roles in the critically acclaimed films 'Belle' and 'Beyond the Lights.'
Oliver Radclyffe: "I don't care what they do in private, so long as they don't do it in the street and frighten the horses."

The British actress who coined this phrase clearly didn't believe in upsetting the establishment. For the first forty years of my life, neither did I. A recovering alcoholic with a rebellious past, I was considered a problem daughter by my socially conservative, church-going family. Ditch the motorbikes, dress like a girl, behave like an adult; doubts must be hidden, secrets buried. So I dutifully married a man, gave birth to four children, and overcompensated for my masculinity by wearing heels much too high to walk in. But when we moved from the English countryside to the Connecticut suburbs, the truth started bubbling to the surface. Debilitated by anxiety and on the verge of a nervous breakdown, I was faced with an impossible choice: keep up the charade and make everyone happy, or come out as queer and transgender and blow my life to smithereens. I chose the latter.

I now live a thankfully happy and moderately peaceful life with my four children in a small town in Connecticut, where I'm working on the final draft of my memoir while wearing a pair of very comfortable low-heeled boots.

My website is oliverradclyffe.com.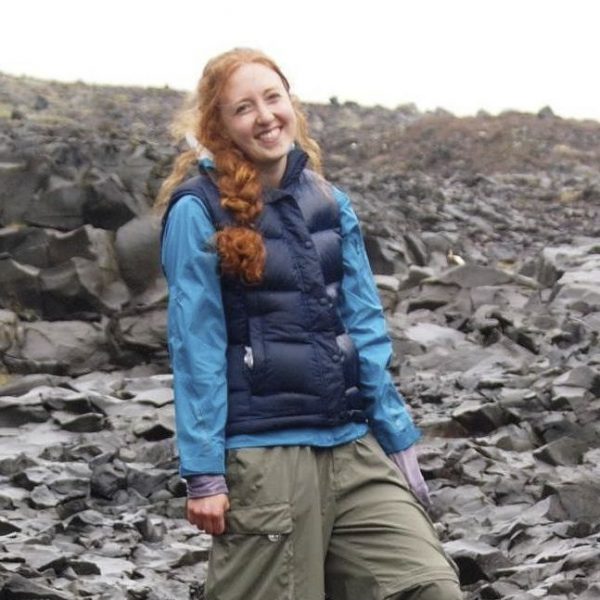 Caitlin O'Keefe Producer, Podcasts & New Programs
Caitlin O'Keefe was a producer of podcasts and new programming at WBUR.