Somewhere Inside, a Path to Empathy | With Daniel Radcliffe
Play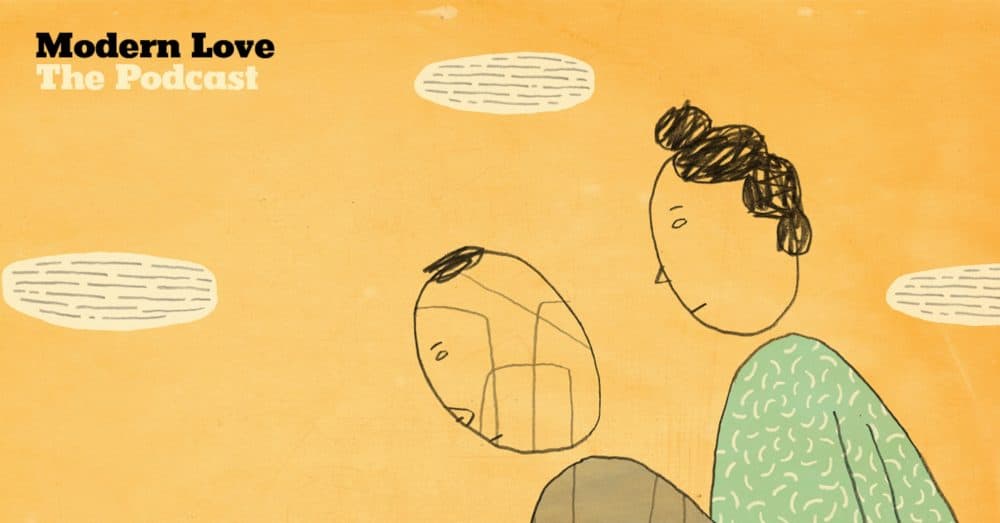 When you're in a new relationship, you're always trying to present your best self. But anyone who's been in a relationship for awhile knows that you can't keep the act up forever.
David Finch writes about that in his essay, "Somewhere Inside, a Path to Empathy."
It's read by Daniel Radcliffe. He stars in the upcoming Unbreakable Kimmy Schmidt interactive special on Netflix.
Where Are They Now?
David Finch's essay was published in 2009. He says that when he wrote it, he was mainly just trying to make people laugh. He didn't anticipate that it would become one of the most read Modern Love essays in the column's history.
"What I didn't know was that it would affect [so many people] in a deeply personal way, and it would help them to understand somebody in their life better. I was receiving a tremendous amount of feedback from readers who had expressed thanks for those 1500 words that I'd launched up into The New York Times."
"I got a note from a man in his 70s from Australia who had read the piece, and he was thanking me. [He said] 'I've lived 70 years not knowing why I didn't seem to fit in, not knowing why things were hard for me and not for other people. But I read this, I totally can relate, I think I might have Asperger's, and I'll tell you what, I have a real sense of hope.' That was incredible."
Beyond his diagnosis, David says he thinks people connected with something universal in the essay.
"Everybody's been with somebody where they rolled over in the morning and [thought], 'Who did I just marry? What was I thinking?' I think what delighted people was that [the essay was about] a husband and a wife who started out as best friends, who said, 'This could take us down, but if we work together, it doesn't have to. So let's try that and see where we end up.'"
But David says it hasn't always been easy.
"What I didn't know was it would be eleven more years of work for both of us. All the time, every day, some days feeling like we don't want to renew that commitment to working together to create the relationship that we want, other days waking up and thinking, 'All right, we got this, let's do this.'"
And David says that his favorite thing about his relationship with Kristen is the freedom he feels to love himself and to love her.
"We're there because she did the hard work and then I followed her example," he says. "I'm totally free to be who I am. She feels totally comfortable being who she is. No expectations are getting in the way. And so I think [we have] the freedom to just show up and love."
David says there is one thing he wants listeners to take away from his essay.
"Understand that whether you're called Asperger's, neurotypical, autistic, not autistic —regardless of what label somebody is going to be able to put on you, you're just a person. That's all it is. We're a neurodiverse species, and that's a good thing."
"I hope people take away a new understanding around not only Asperger's, but what it means to be neurotypical, and what it means to be autistic, in a neurodiverse, neurologically mixed relationship."