Sometimes It's Not You, Or The Math | With Laura Prepon
Play
If you're dating right now, you know it's a whole new world. You might be trying to figure out which of your app matches to go on a virtual date with, what the most flattering lighting is for a Zoom call, and what small talk you can make when you haven't left your apartment for a month. It might even be enough to make you nostalgic for how dates used to be.
But this week's essay is a reminder that even when you could date in person, finding the right person to be with has always been a challenge. Sara Eckel writes about that in her essay, "Sometimes, It's Not You, Or the Math."
Sara's essay is read by Laura Prepon. Laura is the author of a new book, called "You And I, As Mothers: A Raw And Honest Guide To Motherhood."
Where Are They Now?
Sara Eckel's essay was published in 2011. And the response to it was huge.
"The first morning it was published, I woke up to an email inbox of people from all over the world," she says. "I remember the first email I opened, which was from a young gay man in Brazil. He said, 'You're describing exactly the feeling that I've had and the question I've asked myself: what's wrong with me?'"
"It was overwhelming and really fascinating to me that this question that I had felt was so personal to me — what's wrong with me, why can't I make this happen — was so widespread, and that so many people were struggling with [it]."
Sara and Mark have been married for nearly ten years now. They live in Upstate New York with their cat. They've bought a house. And Sara says Mark reminds her to step away from all the things she should be doing once in awhile.
"It's become a thing that on Saturdays, we always do something where we accomplish absolutely nothing that's just for the fun of it," she says. "That might mean driving to Albany and seeing a movie and going to Dinosaur Bar-B-Que, or going hiking, and he's taught me that. Every day I was making sure I was accomplishing something, and now, there's one day a week that nothing really gets accomplished."
And Sara says she hopes listeners hear one central message of her piece.
"The world is telling you that you're not ok, but I'm here to tell you that you are ok, the world is wrong. And deep down you already know this. You just need a reminder.
It's not that you have to be perfect. It's just realizing that despite whatever your insecurities and anxieties are, you are fundamentally lovable. And you deserve to be loved."
We first spoke to Sara Eckel in February. And she sent us an update on how she and Mark are doing in quarantine. She says that their lives haven't actually changed too much since it began.
"I'm so aware of how much more difficult this is for so many other people," she says. "I think it's just given me a renewed appreciation for Mark and for the fact that we had already had a very gentle relationship and a commitment to being kind to each other, and that's made a difference throughout all of this."
We asked Sara, someone who's thought a lot about the single life, if she has any advice for single people right now.
"I think it's really important that both single people and people who are not single respect the experience that single people are having," she says. "No one has really experienced anything like this before. And if you're a person sheltering in place with a spouse or family or friends ... it's important to recognize that what you're experiencing is profoundly different than the person who has to stay in an apartment by themselves for ... who knows how long."
Sara adds that it's okay to be lonely, especially right now.
"Loneliness is not a pathology," she says. "It's a normal human reaction like hunger or thirst. It's not an indication that there's anything wrong with you."
She says that when she was single, she learned to sit with the feeling of loneliness and say, "Right now I feel lonely, and that's ok because it's a normal feeling that everyone feels. I'm going to investigate this feeling of loneliness."
"It sounds like [bad] advice — just sit in a corner and feel pain," she adds. "But [although quarantine is] such a difficult situation, perhaps there is an opportunity to strengthen your own emotional resilience."
Voices In This Episode

Laura Prepon is a versatile actress whose career spans both film and television. She made her television debut on the long running sitcom "That 70's Show," where she portrayed Donna Pinciotti. Prepon can be seen in the hit Netflix original series, "Orange is the New Black," which recently wrapped its seventh and final season. In addition to her on-camera work in "Orange is the New Black," Laura has directed three episodes.

Prepon's second book, "You and I, as Mothers: A Raw and Honest Guide to Motherhood," a practical handbook designed for mothers of any age, at any stage of motherhood, was released on April 7, 2020. The book includes topics such as self-care, stress reduction techniques, protecting one's partnership, asking for help, and getting a global perspective on maternity, as well as a selection of easy and delicious recipes, among many other things.

Laura released her first book, THE STASH PLAN, a 21-day plan that combines the latest in food science with dietary wisdom, which was published by Touchstone, an imprint of Simon & Schuster, Inc. The book became an instant New York Times Best-Seller.

Prepon can be seen in the film "The Girl On The Train," based on Paula Hawkin's bestselling novel, alongside Emily Blunt. Laura's most recent film "The Hero," directed by Brett Haley, premiered at the 2017 Sundance Film Festival to rave reviews.

She has won a Spotlight Award from The Creative Coalition for her work in The Hero as well as two SAG awards for best ensemble in a comedy series for Orange is the New Black.

In 2012, Prepon starred opposite Bruce Willis and Vince Vaughn in the film "Lay the Favorite" for director Stephen Frears. She also starred in the NBC comedy "Are You There, Chelsea?" the series adaptation of comedian Chelsea Handler's bestselling novel Are You There, Vodka? It's Me, Chelsea. Prepon portrayed "Chelsea Hanson," a free spirited cocktail waitress who loves alcohol and one-night stands. She has made memorable guest appearances on "Castle", "House" and "How I Met Your Mother." She also starred in the ABC series "October Road," opposite Bryan Greenberg.

Prepon appeared opposite Ashley Judd in the critically acclaimed feature film "Come Early Morning," which premiered at the 2006 Sundance Film Festival. Prepon's other feature credits include "Slackers" opposite Jason Schwartzman, "Lightning Bug," and the 2013 release, "The Kitchen."

In addition to "Orange is the New Black", Prepon also directed, produced, and edited the comedic web series "Neighbros." Prepon added her first producer credits when she combined her passion for poker and entertainment in her own television show for E! Entertainment entitled "E's Hollywood Hold' Em." She started her own Youtube in which she shares tips and tricks of Preparation with her fans and social media followers and it continues to grow daily. On her socials alone, she has over 5.2 millions followers on Instagram, over 900,000 on Twitter, over 450,000 on Facebook, which also continue to grow everyday.

Prepon was raised in Watchung, New Jersey. She currently resides in New York City with her husband and children.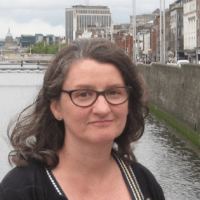 Sara Eckel is the author of It's Not You: 27 (Wrong) Reasons You're Single. In addition to her two Modern Love essays and other features for The New York Times, Sara has written for The Washington Post, The Boston Globe Magazine, the BBC, Psychology Today, Longreads and many other publications. She lives in Kingston, New York.