Years Ago, My Sister Vanished. I See Her Whenever I Want. | With Daisy Edgar-Jones
Resume
Whether we think about it or not, most of us create a digital imprint as we move through the world. Instagram posts, Facebook status updates and TikToks can seem inconsequential when we post them. But they can also become a record that we leave behind.
Kyleigh Leddy writes about that in her essay, "Years Ago, My Sister Vanished. I See Her Whenever I Want." It is read by Daisy Edgar-Jones. Daisy stars in "Normal People," which premiers on Hulu on April 29th.
Where Are They Now?
Kyleigh Leddy won the Modern Love college essay contest in 2019. She says that before her piece was published, she and her family had to wrestle with what it would be like to have the story of her sister's suicide out in the world.
"There's an aspect to my sister that I didn't really want to get into in the essay," Kyleigh says. "She was going through a lot at the time, she was struggling with mental illness, and a lot of that was degrading the things that made her who she was."
"I was afraid to bring that subject into the world in this essay because it was my first time writing anything for the public," she continues.
Now, it's been a year since Kyleigh's essay was published. And she says, "I've learned that it's not enough to talk about the good. It's okay to say that there were really hard times, and sometimes my sister wasn't who she wanted to be. I think the best thing we can do is be honest about both the good and the funny times ... and also that she struggled."
Kyleigh says that before her essay was published, she tried to make her sister's Facebook page less public.
"My sister is a couple years older than me and she was using Facebook in a different way than we use it now," Kyleigh says. "It was casual for her, and maybe not something that she wanted to [be public]. So for me it was trying to protect her and her memory."
But Kyleigh wasn't ultimately able to make her sister's Facebook into a memorialized account.
"Because we didn't have that death certificate, even though we are certain what happened, it wasn't possible," she says.
Kyleigh eventually came to terms with the fact that her sister's Facebook page is relatively accessible. She still visits the page. And she still takes comfort from it.
"There's a risk when someone passes away that we're going to lose aspects of them that made them who they are in these little ways — the way they smiled, or just strange, small details. Now, I look back on my sister's Facebook page less as [something I] need to remember her, and more as a comfort. It will be there when I need it, and she'll always be there with me in different ways now too.
Kyleigh graduated from college last year. Now, she's working in journalism in New York City, although she's back home in Massachusetts during quarantine. And she recently got a book deal. She's working on a book about her sister, and thinking about her a lot.
"I have these old text messages I've saved from my sister, and a lot of them are really lovely, and are maybe from after we had a fight," Kyleigh says. "It's ironic, but we would have a fight and she would message me something so kind. Sometimes I wouldn't answer because I would be mad at her, and now I regret that, obviously."
"But in a few of the text messages she sent, she says she loves me ... and then she says she hopes I write one day. And I try to hold onto knowing she wanted this for me."
"Now that my big break in writing was this essay about her and now this book about her, it makes me feel like we are doing it together in a strange way. And that this aspect of sisterhood, and wanting the best for each other and supporting each other, is still there."
Resources: You can reach the National Suicide Prevention Lifeline at 1-800-273-TALK (8255) and the Samaritans Statewide Hotline, by call or text, at 1-877-870-HOPE (4673).
Voices In This Episode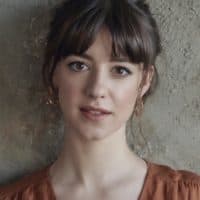 British Actor Daisy Edgar-Jones trained with the National Youth Theatre before landing her first professional job playing the recurring role of Olivia in the returning British series COLD FEET starring alongside James Nesbitt and Hermione Norris for ITV.

She is currently starring to great critical acclaim in the lead role as Marianne in the BBC / HULU TV adaptation of Sally Rooney's Booker prize nominated, bestselling novel NORMAL PEOPLE.

In February 2020, Daisy made her professional stage debut in Mike Bartlett's seminal Albion at the Almeida. Just announced, Albion is excitingly going to be broadcast on BBC Four as part of the BBC's Culture in Quarantine programming this Spring.

Spring 2020, Daisy starred in WAR OF THE WORLDS, a modern-day retelling of H.G. Wells' seminal sci-fi story, which unfolded over eight episodes on Fox UK.

Daisy has most recently appeared in the critically acclaimed first season of BBC One drama GENTLEMAN JACK (2019) as Delia Rawson. The story is a dramatization of the life of LGBTQ+ trailblazer, voracious learner and cryptic diarist Anne Lister.

In 2018 Daisy made her film debut playing the role of Cassie in POND LIFE. Daisy's credits include appearances in SILENT WITNESS (2017) and OUTNUMBERED (2016).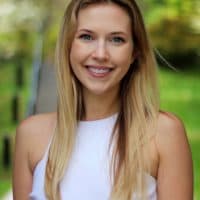 Kyleigh Leddy is a writer in NYC specializing in the intersection of psychology and literature. She is currently an editorial assistant at Parents magazine. Ms. Leddy recently graduated from Boston College and is pursuing her MSW at Columbia University, concentrating on mental health and public policy. She is at work on a memoir that will be published by Houghton Mifflin Harcourt.