Environmental Advocates, Fishermen At Odds Over Turning Cashes Ledge Into National Monument
Play
This article is more than 7 years old.
As some New England fishermen struggle under intense quota cuts, the industry is fearing another political move that could prove to have devastating consequences.
There is an effort to designate Cashes Ledge — a historically important fishing area — as a national marine monument. This would require a presidential order and would effectively close the area to all commercial activity.
A Kelp Forest Like 'A Living Kaleidoscope'
About 80 miles off the coast of Cape Ann, a cold-water kelp forest grows from the tip of a ridge that rises from the ocean floor known as Cashes Ledge.
"This was kelp quite unlike anything I'd seen anywhere, and not only the height and thickness and lushness — but the colors," said Brian Skerry, an underwater photographer who has explored some of the most stunning ocean environments in the world.
"Very rich shades of gold and amber mixed in with a reddish crimson color," he said. "It was like being in a living kaleidoscope."
The area supports a rich variety of fish, animal and plant species — including sea anemones, sharks, sponges and even right whales.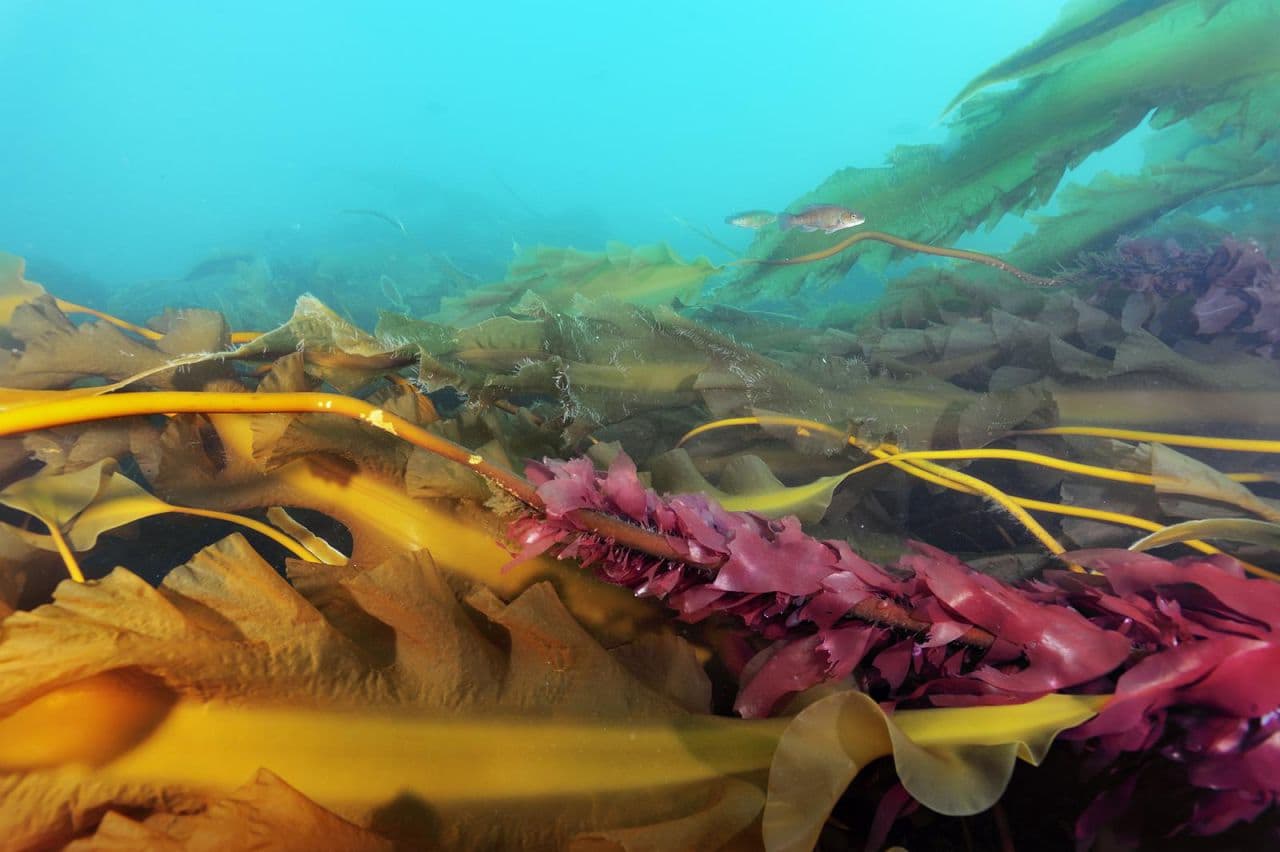 "There's up to 500 times greater fish abundance on Cashes, so it's spectacularly different than the coastal Gulf of Maine," said Jon Witman, a marine biologist at Brown University who has been studying Cashes for decades.
Witman said the area is also a productive habitat for commercially important fish, like cod and pollock, making it attractive to fishermen.
But that abundance of fish is the source of Cashes' current problem.
The Conflict Over Fishing Or Protecting Fish In The Cashes
Environmental groups and commercial fishermen recognize the unique beauty, ecological and commercial importance of Cashes Ledge. But the two have long been at odds over how to balance environmental protection and the economic viability of the industry.
Environmental advocates want the area to receive special, permanent protection through a presidential order creating what's known as a marine monument, but that would mean fishing would be prohibited.
Witman believes that's a reasonable request. "Realistically we're talking about an area that's half the size of Rhode Island," he said. "There are marine monuments in the Pacific Ocean that are the size of California. So we think what we're asking for is not a large demand."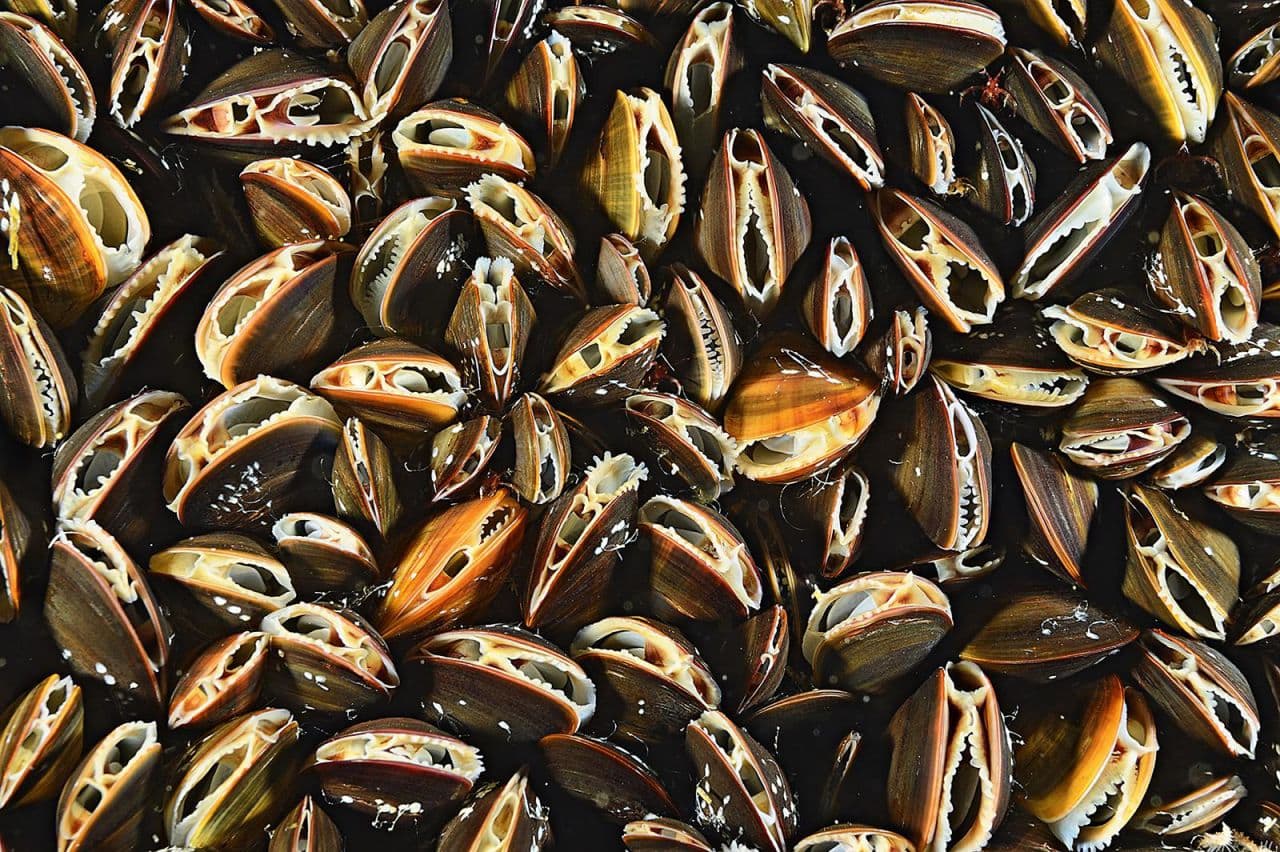 The New England Fisheries Management Council — which regulates the fisheries — already closed Cashes Ledge to most fishing 13 years ago. The council is now weighing heightened environmental protections for parts of the Cashes Ledge's closed area.
However, for some advocates those measures don't go far enough.
"We know those regulations are not permanent," said Priscilla Brooks, ocean conservation director of the Conservation Law Foundation. "And also, the fisheries management council does not have the authority to protect the full ecosystem."
For example, Brooks said the council would not be able to stop commercial activities, such as sand and gravel mining, or natural gas exploration.
She said the closure could even benefit fisheries in the long run.
"Protected areas allow fish populations to grow and spill out of the protected areas and really provide more fish for fishermen," she explained.
Fishermen don't see it that way. To them, it is yet another attempt to make their jobs more difficult and their livelihoods more precarious.
Last fall, Tommy Testaverde, captain of the fishing vessel "Midnight Sun" in Gloucester, gave a group of Nigerian commercial fishermen a tour of his boat. They looked at his screens and radars as he told them about a closed area that's marked on his map.
"Why don't you go in there?" one of them asked.
"You lose your house, your first born, your second born," Testaverde replied, as they all laughed.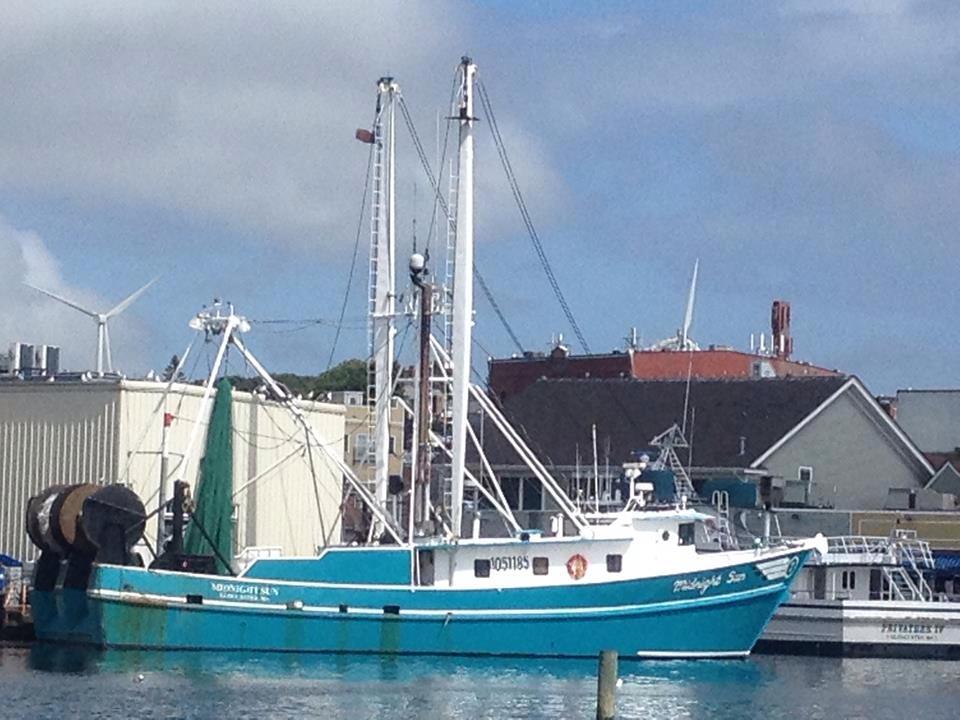 Testaverde said he once entered a closed area, years ago by mistake. A Coast Guard cutter came steaming up to his boat, and he got off with a warning.
"The biggest fear of most of us fishermen around here is to make an honest mistake. And that was an honest mistake," he said. "And it's a big fear, because they want everything you have after. They want to put you out of business. That's my belief."
It's clear from listening to fishermen that they're ambivalent about the fisheries management process and the rules it produces. They feel like the rules are stacked against them, but they abide by the council's decisions, because that is the process they have signed onto. The presidential order would fall outside that process.
Jackie Odell advocates for New England groundfishermen with the Northeast Seafood Coalition. She said the fisheries management process is public and transparent, and decisions are data-driven, goal-specific and reached through compromise.
"You know, there's legislation that's out there to protect this process," she said. "And if we don't want to use that process what are we doing and why? Why are all stakeholders — states, fishermen, NGOs, scientific community — all engaging in a process that in the end we are going to say, it doesn't matter."
But, she added, the fishing industry and environmental groups don't have to be adversaries: Fishermen are also concerned about mining and natural gas exploration.
Witman, the longtime Cashes Ledge researcher, agrees.
"In the long run, I think we want the same thing. We both value a healthy resilient ocean that can support fisheries," he said.
But the sticking point might be one of perspective.
Many fishermen, including Testaverde, entered this profession because it's what their family had been doing for generations. They take immense pride in their work and their heritage. They fear a future in which their descendants won't experience that.
Skerry, the photographer, fears a future in which one of Earth's beautiful places is irrevocably damaged.
This segment aired on February 2, 2016.