Casino Mogul Steve Wynn Dismisses Somerville Lawsuit, Saying 'We're Done Paying'
03:40
Play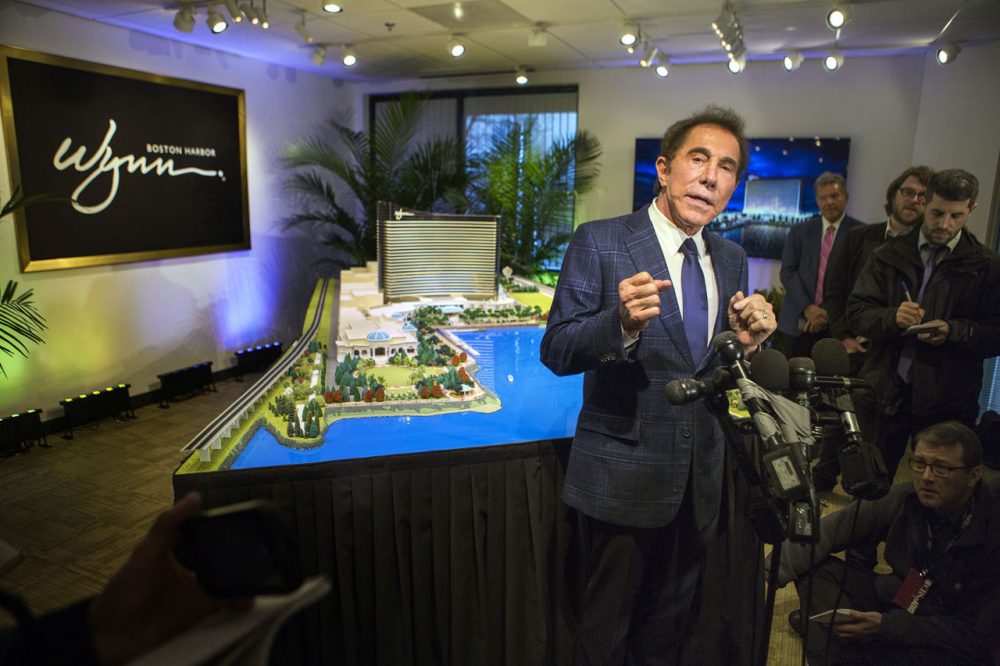 This article is more than 5 years old.
Construction on the $1.7 billion casino along the Mystic River has been on hold since Somerville filed a new challenge to its environmental permits.
But casino developer Steve Wynn said he is confident the project will move forward — and he's confident it will move forward without any additional payments to the city of Somerville.
"We're done paying," Wynn said. "Zero. The chances of the mayor of Somerville getting any extra money from us are zero."
Wynn says his company will end up paying $250 million in mitigation payments to the state and cities around the Everett casino — now dubbed Wynn Boston Harbor.
Somerville is one of those cities due to receive a $650,000 annual payment. It had asked for $1.5 million.
"Oh my goodness, people that decided there were risks that had to be mitigated that no one had ever thought of before," Wynn said. "If someone had a hemorrhoid, we had to mitigate it."
After a moment of awkward laughter, Wynn added, "That's a joke. I'm not used to the level of the sense of humor in the Massachusetts press yet, so I'm taking it one step at a time."
Wynn said he is not sure why Somerville sued to stop the project. His best guess is that Somerville sees the project as competition — especially for the new Assembly Row shopping area just over the Mystic River.
Somerville's mayor argues the project will drastically increase traffic and lower the air quality. That's something Wynn dismisses.
"Air quality?" Wynn asked incredulously, making a raspberry sound. "You gotta be kidding. We're mitigating the traffic! He's never lifted a finger to mitigate everything!"
That's an allegation Somerville's mayor disputes. Mayor Joe Curtatone said $133 million was spent by the city, state and others to reduce the environmental impacts of the Assembly Row project — including increased traffic.
"We invested to create better connectivity to the neighborhood and the region and off I-93 and Route 28," Curtatone said. "We invested to connect the shores and the banks of the Mystic River. That opened up the entire Mystic Fells Reservation for the entire region. We brought a T station — the first one built in almost 30 years in the commonwealth — to Assembly Square, which took cars off the roadway."
Curtatone's argument centers around development along the Mystic River. And in late spring, the city will argue that Wynn has not done enough to lessen air quality problems from increased traffic.
But Curtatone said the whole issue could be resolved before then.
"Obviously Steve Wynn knows how to get here," he said. "I assume he has a phone or a cellphone. Our doors are open. My phone lines are open. I would submit that a good way to invest one's time and money in this process is to engage us in a constructive, honest conversation."
And Wynn agrees. Until he was corrected, Wynn mistakenly believed that Curtatone had been invited to meet.
"We had all the mayors here today except him."
"Was he invited today?" asked one reporter.
"I'm sure! Was he invited? Michael? Robert?"
"No, sir," responded Wynn Everett President Robert DeSalvio.
"Huh?"
"No, sir."
"No? Oh, we're being petulant," Wynn said to laughter. "See I wasn't up to the minute on that. So we're sticking our tongues out at each other at this point. What a waste of time. I'm sure that this will pass."
So sure, in fact, that Wynn has already set a new date to resume construction on the site.
The state Department of Environmental Protection will hear Somerville's case against Wynn on June 2, with 60 days to respond.
Wynn plans to resume construction on July 1.
This segment aired on March 16, 2016.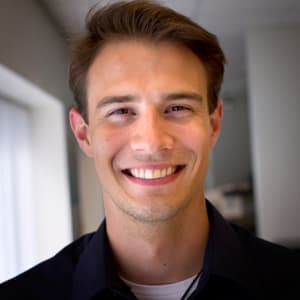 Jack Lepiarz Reporter and Anchor
Jack Lepiarz is a reporter and anchor at WBUR.