Rep. Clark: House Democrats Are Calling For 'No More Silence' On Gun Control With Sit-In
06:21
Play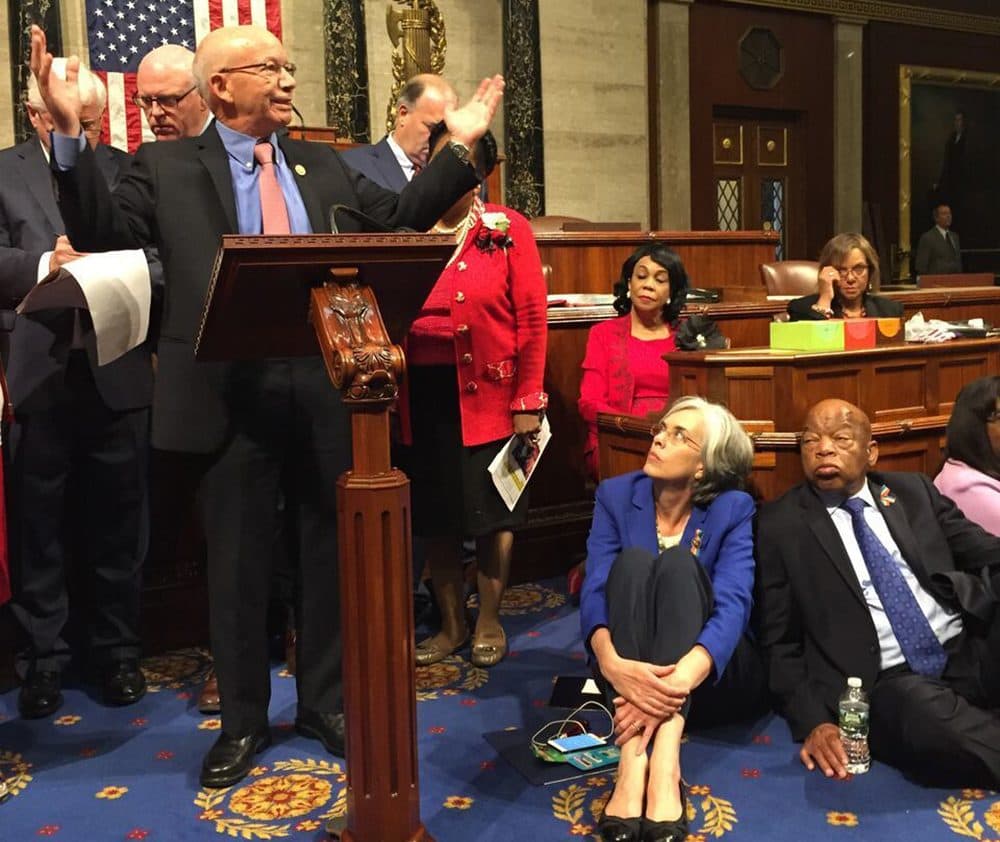 This article is more than 4 years old.
There will be no votes taken in the House on Capitol Hill on gun control measures despite a sit-in by House Democrats held overnight.
That's because Republican leadership early Thursday morning adjourned the House until next month. Democrats wanted a vote on gun legislation in the wake of the shootings at a gay nightclub in Orlando, Fla.
One of the leaders of the sit-in is Massachusetts Rep. Katherine Clark. She joined us live from Capitol Hill as the sit-in continued.
This segment aired on June 23, 2016.