'There's Permanent Damage': Dracut's Shaw Farm Struggles With Mass. Drought
03:52
Play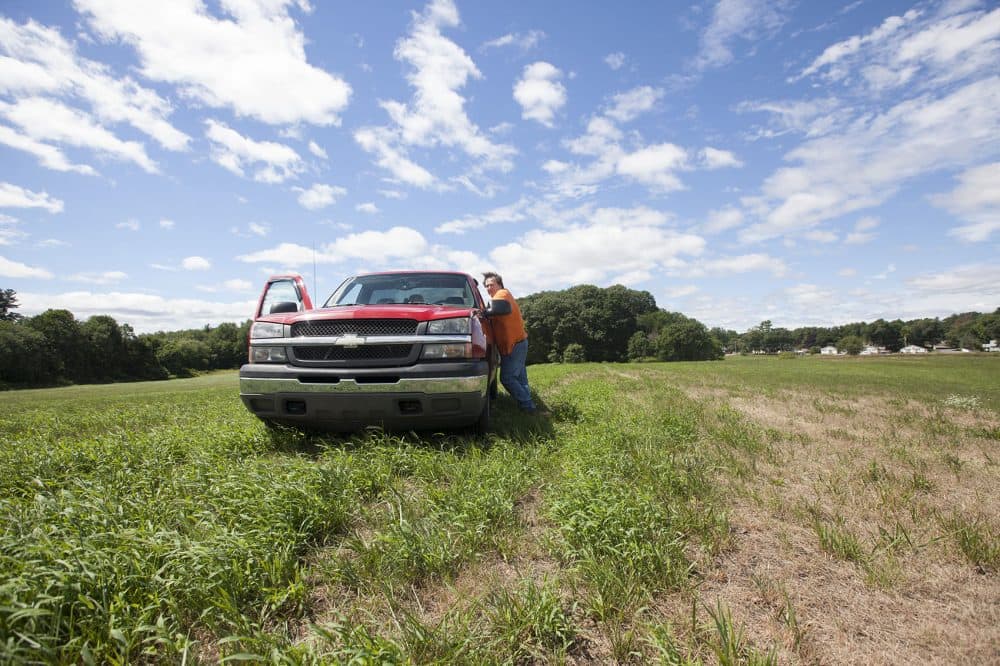 This article is more than 5 years old.
Massachusetts' ongoing "extreme drought" means dying crops and dry pastures for farmers in the state.
"It's clear to me that there's permanent damage from this drought," says Shaw Farm's Warren Shaw.
The Dracut farmer says this summer's drought could be catastrophic for many local farmers. Luckily, Shaw says his operation is in better condition than most. A dairy farmer, Shaw runs a retail shop where he sells his farm's milk, ice cream, beef and other products which help to keep him afloat financially.
However, Shaw says he's already buying food from outside sources for his herd — and he wonders how some dairy farmers are supposed to feed their cows this winter when there is very little food growing to store for the future.
WBUR's Morning Edition spoke with Shaw earlier this week to discuss farming during this brutally dry season.
This segment aired on August 19, 2016.