As Boston Sleeps, These Workers Keep The City's Raw Sewage Flowing
03:42
Play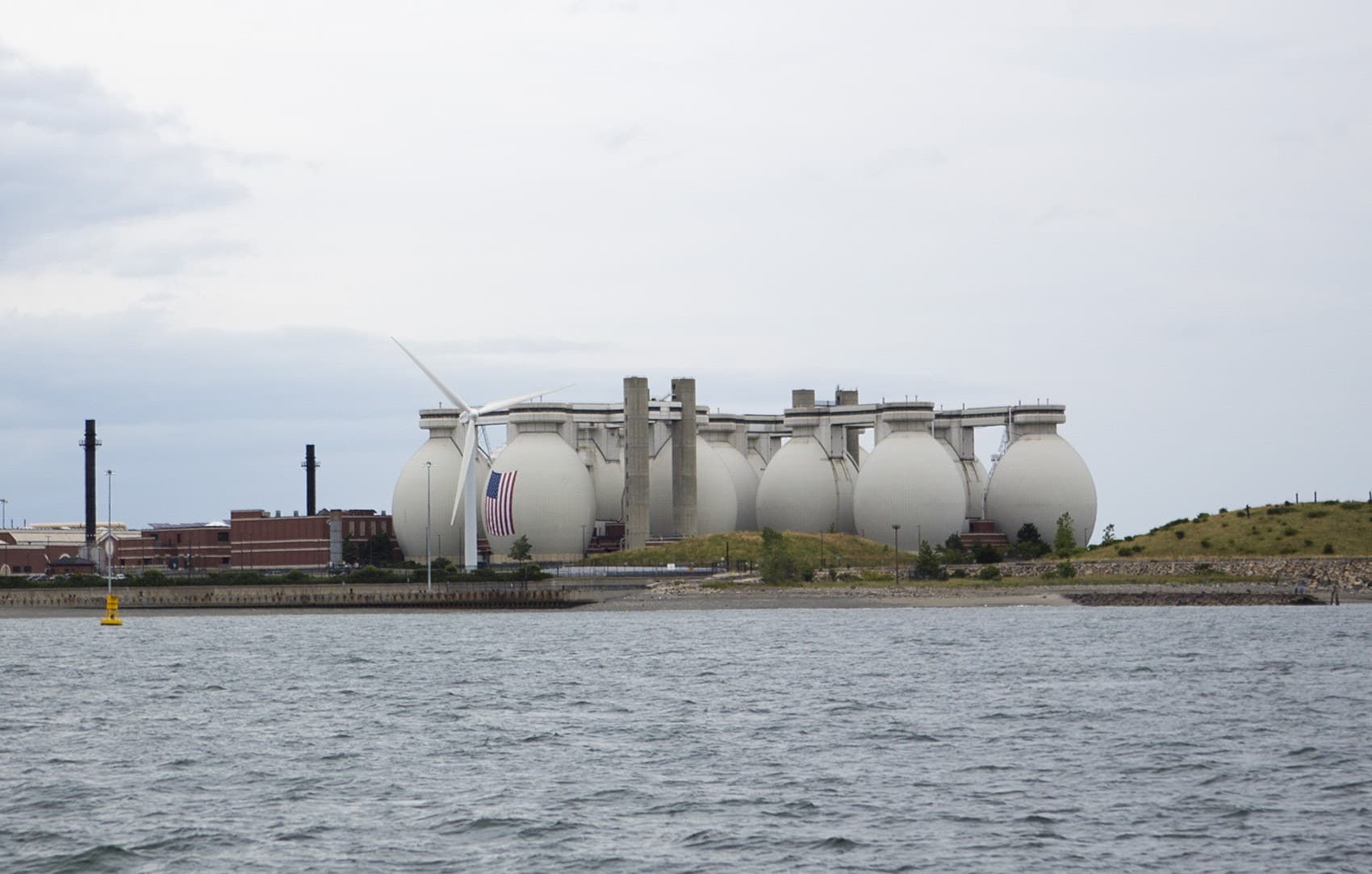 This article is more than 4 years old.
ON DEER ISLAND — It's 3 a.m. at the Waste Water Treatment Plant in Winthrop.
In the control room, Bill Mulvaney, area supervisor of operations, checks in with a field operator on a maintenance issue.
All is OK, and this call is routine. Such check-ins happen constantly during the overnight shift. It's from this large control room, filled with computer panels, banks of controls and remote devices, that a small crew shoulders a big responsibility: the flow of 140,000 gallons of raw sewage per minute.
"Most of the time -- people don't realize, at nighttime, it's probably the biggest time you'll have a problem," Mulvaney explains. "You'll have rain and you don't have any maintenance staff — you have lightning and power outages and you don't have anything, that's when you need people who are really on their game."
Boston's Automated Digestive System
Deer Island, at its essence, is the automated digestive system for much of eastern Massachusetts. It consumes — and there's no delicate way to put this — all our waste. Whatever's flushed travels through a series of sewers and pipes to Deer Island where it's processed in a city-sized plant. It arrives in this building, the Winthrop Terminal Facility, where shift operator Keith Perrin leads the way.
"What this does is take wastewater from a couple of nearby towns, Revere and East Boston, a part of Chelsea, and it takes wastewater directly without any prior filtering," says Perrin.
"You've got to mingle with the elements in this particular room?" I ask.
"That's right. This is a tough pumping station. You're up close and personal with the stuff that's coming in here," he responds.
The somewhat-treated sewage moves onto the grit facility where heavy particles are removed, because they can damage the pumps. What's left is processed and eventually winds up in the digesters — those 12, 130-foot-tall egg-shaped containers visible from the harbor and from the sky to anyone flying into Logan Airport.
"What we're looking at is treated sludge flowing out of one of the digesters at Deer Island," says Perrin.
We're standing in a corridor above the digester, looking through a hatch. The final stop on the tour. Beneath, in the dimly lit egg, 3 million gallons of brown, sloshing sludge is being stirred by mixers. Deer Island treats the stuff to kill bacteria. Dried out, this goop will eventually become fertilizer. The liquid, also treated, is pumped out through a 9-mile tunnel into deep sea.
"What would you like people to know about the job you do here?" I ask.
"Well, I think they should feel good that we're getting the job done, while they sleep, you know, and we're taking care of things and no worries," Perrin answers.
In a few hours, the plant will be humming with the activity of hundreds of workers, but for now, it's just the churning of the digester and a handful of operators.
This segment aired on September 5, 2016.