Recap: Patriots Win Game 2, Injured Garoppolo Raises QB Concerns
02:34
Play
This article is more than 4 years old.
Who will play quarterback for the New England Patriots Thursday night when the team faces the Houston Texans?
It's a question that's up in the air after Sunday's game demonstrated why teams in the NFL have to prepare for anything.
Patriots fans cheered loudly at the outset of the home opener in Foxborough, and the jovial mood continued for much of the first half.
In his second start filling in for Tom Brady, Jimmy Garoppolo performed well, throwing for three touchdowns and giving the team a 21-0 lead over the Miami Dolphins.
But the mood changed when Garoppolo was hit and left the game with a shoulder injury -- after that, the offense, led by rookie quarterback Jacoby Brissett wasn't as smooth and Miami climbed back to within seven points.
The Patriots sealed their 31-24 win only in the last seconds, with an interception in the end zone from the patriots Duron Harmon.
Coach Bill Belichick said the team performed well in a tough situation.
"We made enough plays to win, just barely, but we'll take it," Belichick said.
Patriots wide receiver Matthew Slater said it was hard to see Garoppolo leave since he has played so well in Brady's absence, but he said Brissett was prepared.
"Coach Belichick has said from the start, we understood the situation with Tom, he said Jimmy and Jacoby both have to be ready," Slater said. "Obviously, we didn't foresee it happening like that, but he was ready to go when his number was called."
For Patriots fans like Bill Farrety of North Easton, Sunday's game was a roller coaster.
"I thought we were on such a role nothing could stop us," Farrety said, "but that second half certainly turned around with the loss of Garroppolo. And, Jacoby Brissett turned out to be what we hoped he would be for the future, and they were able to pulled it out, thank god they did.
Felicia Silver of Wellesley said she's confident the team can handle Garoppolo's injury.
"I think they have quite a system, next man up, that's the philosophy," Silver said. "Do your job, they're gonna do it."
At halftime of Tom Brady's Deflategate suspension, the Patriots hold a 2-0 record -- but it's unclear if Garoppolo's injury will keep him out of the next game.
So, as the team heads into game three of the season, there are just as many questions with the quarterback position as there were before game one.
Correction: An earlier version of this digital story misattributed a Slater quotation to Brissett. We regret the error.
This segment aired on September 19, 2016.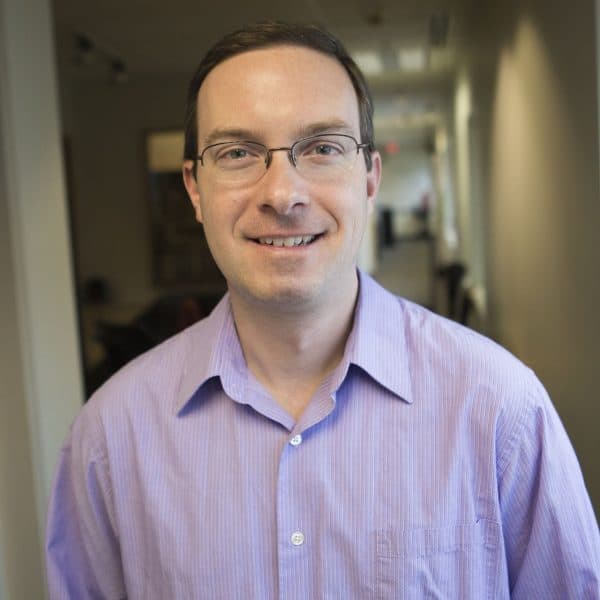 Jonathan Cain Executive Producer, All Things Considered
Jonathan Cain is the executive producer for WBUR's All Things Considered and edits afternoon newscasts. He came to WBUR after working for 14 years as an Emmy Award-winning television news producer at NECN in Newton and WTVR in Richmond, Virginia.