This article is more than 15 years old.
An aging wooden dam continues to hold back the mill river in Taunton.
Officials say the water level behind Whittendon dam dropped 3 inches overnight, but a state of emergency remains in effect for the town.
WBUR's Martha Bebinger reports from Taunton City Hall.
From the Associated Press:
Situation at Mass. Dam Called 'Volatile'
By RAY HENRY
Associated Press Writer
TAUNTON, Mass. (AP) — Schools and businesses were closed for a second day and thousands of residents still couldn't go home Wednesday as a weakened timber dam threatened to give way and spill a 6-foot surge of water into downtown Taunton.
The city remained under a state of emergency and there was still a significant amount of water behind the 173-year-old Whittenton Pond Dam on the Mill River, Mayor Robert G. Nunes said. "However, we are winning," he added.
The situation in this working-class city 40 miles south of Boston was under control but "extremely volatile," the mayor said Wednesday morning.
"This is minute-by-minute," he said.
The wooden dam buckled earlier in the week under the pressure of the heavy rain that flooded parts of the Northeast, prompting the evacuation of thousands of residents. The threat worsened after some of the dam's timbers broke and washed away.
The dam's spillways were opened to release water and the reservoir behind the structure, Lake Sabbatia, had dropped more than half a foot over 24 hours, officials said. However, Matthew Bellisle, an engineer hired by the dam's owner, said the water level was still several feet above normal.
"We're erring on the side of caution," the mayor said. "We don't want to jump and say everything is OK, and, God forbid, have something happen."
City officials toured the dam site Wednesday morning with Sens. Edward M. Kennedy and John F. Kerry, U.S. Rep. Barney Frank and Gov. Mitt Romney.
The city center was empty Tuesday afternoon and police barricaded nearby streets. Highways remained closed.
"It's better to be safe than sorry," said Brian Bishop, who has a curtain and bedding store on Main Street. "I've got a lot of money to lose if this thing goes and water comes tearing down the street."
Crews had opened floodgates in the wooden dam to lower Lake Sabbatia and adjusted the flow from a second dam upstream on the Mill River.
"Both dams are performing as they should," said Fire Chief Joseph Rose. "But there is still a substantial amount of pressure on them."
Since the beginning of the month, Taunton has received 11 1/2 inches of rain, with more than 7 inches of that from Friday through Sunday.
Officials fear that a major break in the dam could send 6 feet of water surging through downtown Taunton, flooding businesses and destroying homes. They also worry that if Whittenton Pond Dam collapses, so could the Morey's Bridge dam upstream, because it no longer would have supporting pressure on its downstream side.
Whittenton Pond Dam, one of about 3,000 private dams in the state, was inspected two years ago and was considered in fair condition at that time, Romney said.
One of the owners, Steve Poelaert, said work to restore the dam was to have begun last Friday, but was delayed by the heavy rain.
The 12-foot-high Whittenton Pond Dam dates to 1832, and is near homes and businesses about a half-mile upstream from downtown Taunton. It was built to power a textile mill, but no longer has any industrial purpose. The city last flooded in 1968, when the same dam broke.
Copyright 2005 The Associated Press. All rights reserved.
This program aired on October 19, 2005. The audio for this program is not available.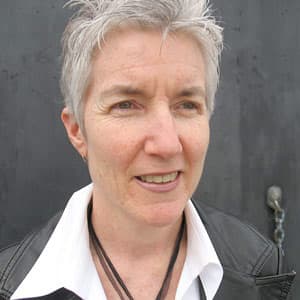 Martha Bebinger Reporter
Martha Bebinger covers health care and other general assignments for WBUR.