"Getting Some Perspective on Health Reform" by Andrew Dreyfus
This article is more than 14 years old.
There is nothing like talking to an outsider to get some perspective on a public debate.
This past weekend, my family entertained a friend from New York. Although not in the health care field, my friend is interested in policy innovation and social change. (He works on public education reform.) He peppered me with questions about our health reform law. How is the state deciding who has to buy insurance? How is the public reacting? Is the political consensus holding?
I explained the complex nuances of such issues as establishing minimal requirements for coverage, calculating a standard of affordability, and balancing employer, government, and individual responsibilities. The stakes are high and resolving each issue requires delicate compromises, I told him. As our discussion progressed, we were both struck by how remarkable it was that these issues – long discussed in academic circles – were being debated and then decided, here and now, in Massachusetts. It was only when I explained it to an outsider that I realized how much progress we have made and the importance of our solutions for the imminent national health debate.
Now there is a line of thinking that our experience has little to teach the rest of the nation. Massachusetts was uniquely positioned for health reform, the argument goes, because of our relatively small number of uninsured and our existing safety net funding that could be reallocated for coverage. I disagree with this view. While other states must develop solutions tailored to their own circumstances, each can forge a political consensus for change. And each state can try to capture the significant amount of money spent to care for the uninsured and use it to support coverage for low wage workers and others who cannot afford health insurance. We are demonstrating that health care reform – despite its infamous complexity — does not defy solutions.
After dinner, my friend remarked: "You don't realize how lucky you are to live in Massachusetts." While we have much left to do, let's not lose sight of how much we have accomplished already.
Andrew Dreyfus is the executive vice president for health care services for Blue Cross Blue Shield of Massachusetts and the former president of the Blue Cross Blue Shield of Massachusetts Foundation.
This program aired on April 24, 2007. The audio for this program is not available.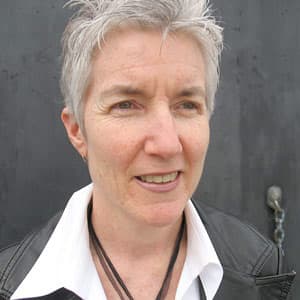 Martha Bebinger Reporter
Martha Bebinger covers health care and other general assignments for WBUR.