Upscaling the Natick Mall
This article is more than 12 years old.
For years, Newbury Street has cornered the upscale market. Now Natick is looking to take the luxury retail road.
The mall there along Route 9 is opening a major expansion today, aiming to reinvent itself as a luxury destination.
The renamed "Natick Collection" will have one hundred new stores, including department doozies Nieman Marcus and Nordstrom.
WBUR's Business and Technology Curt Nickisch reports on what's bringing the likes of Burberry to the 'burbs.
TEXT OF STORY
This week, more than a thousand people were working at the speed of capitalism, putting the finishing touches on the half-billion dollar construction.
FADE IN CONSTRUCTION NAT UNDER PREVIOUS NARRATION, UP FULL AT GRINDER, THEN UNDER FOLLOWING NARRATION AND CROSSFADE TO GENERAL NAT
It's still a two-tier suburban mall, but it's cooler. A rolling glass roof and teak trimmings give the shopping arcade a Feng shui feel that no longer says Orange Julius and Foot Locker. Here's one of the mall's developers, Cathie Bryant.
CATHIE BRYANT: There's Tiffany, Burberry, Louis Vuitton, Bottega Veneta. Actually Bottega Veneta will be the very first store in the entire Boston area. So we're very excited to bring that to the town of Natick.
In fact a number of retailers are breaking into the Boston market by choosing Natick over Newbury Street. Mall developer Mike McNaughton:
MIKE1: With any luxury project there are two things that most people want to know most immediately. Are there enough people, and is there enough money?
McNaughton showed them numbers that said yes. He says high-end retailers are dazzled by the wealth in Boston's suburbs, with its corporate employers such as Boston Scientific and Staples. The location is also good, he says, for luxury shoppers who are tired of dealing with downtown Boston parking.
MIKE2: Geographically, the North Shore customer doesn't go to the South Shore, the South Shore customer doesn't go to the North Shore. But because of where we're located, with 495 and 128 arcing around and certainly on the I-90 corridor, we're really able to collect all those people who are either intimidated or choose not to go downtown. And certainly Nieman's and Nordstrom felt strongly about that as well.
The market conditions for the mall are indeed strong, according retail analyst Leon Nicholas. He works at Global Insight, based in Lexington.
NICHOLAS: I'm not far, I'm probably planning on going there myself. I know that my wife is excited, particularly about Nordstrom.
Nicholas says people like to think of Massachusetts as a stagnant population with a stretched economy. But he says while Greater Boston's population is flat, it's not the educated rich who are leaving. Per capita income is climbing more than five percent annually.
NICHOLAS: Sometimes I think Massachusetts can be a bit hard on itself. But when you compare it to other states, variables such as income and wealth and education, it actually looks quite attractive.
That concentration of wealth is what Natick Collection stores plan to tap into. Mall developers went plush to pull people in. There are even chandeliers and with leather couches in the women's bathrooms... where the stalls are twice as big, to make room for all the packages.
For WBUR, I'm Curt Nickisch.
This program aired on September 7, 2007. The audio for this program is not available.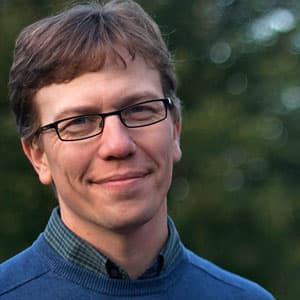 Curt Nickisch Business & Technology Reporter
Curt Nickisch was formerly WBUR's business and technology reporter.