WHAT'S HAPPENING WITH CARITAS CHRISTI HEALTH CARE?
This article is more than 13 years old.
THE STATE'S SECOND LARGEST HOSPITAL CHAIN IS IN TRANSITION. THE SEARCH FOR NEW PRESIDENT AND C-E-O OF CARITAS CHRISTI IS UNDERWAY AFTER TALKS WITH THREE MULTI-STATE CATHOLIC NETWORKS DID NOT LEAD TO A DEAL. THE SYSTEM IS MAKING MONEY, BUT HAS SUBSTANTIAL DEBT. CARITAS EXECUTIVES PLAN TO EXPLAIN THEIR FINANCIAL STRATEGY TO ATTORNEY GENERAL MARTHA COAKLEY TOMORROW. MANY CARITAS LEADERS, DOCTORS AND NURSES SAY THE VIEW THAT CARITAS IS FAILING IS JUST PLAIN WRONG. W-B-U-R'S MARTHA BEBINGER TAKES A LOOK AT THE CHALLENGES AND FUTURE OF CARITAS CHRISTI.BEBINGER: Doctor John Chessare steps aside in the Emergency Department at Caritas Norwood as a patient in a wheelchair, comes through large double doors.
CHESSARE: This is a very, very busy place, with EMS providers, and doctors and nurses…it's the ninth busiest in the Commonwealth
BEBINGER: Chessare, the interim President and CEO for the 6 hospital system, is optimistic about the future of Caritas…even though he knows the public is not.
CHESSARE: We are very concerned that the man on the street believes that we are a sinking ship. No, the time for alarm was in 2004 on the 6th consecutive year of spending down the assets of the corporation. Now we've had 3 consecutive years in the black.
BEBINGER: But Caritas still has 324-million dollars in pension and loan debt. Standard and Poor's has assigned the network a negative bond rating…which raises the cost of borrowing for repairs and new equipment that Caritas needs to compete. Caritas does expect to close the books on the fiscal year that ended September 30th with an extra 2 million dollars…and projects a 20 million dollar profit this year. Chessare says Caritas has some of the lowest costs and best outcomes for patients in the state…and would be in much better shape financial shape if all hospitals in Massachusetts received equal payments.
CHESSARE: In the Commonwealth of Massachusetts there is dramatically different levels of payment to hospitals for the same services.
BEBINGER: Chessare says health insurers and the state routinely pay Caritas 30-40% less for say, delivering a baby as compared with payments to some of the larger Boston teaching hospitals that have more bargaining power. He hopes to persuade insurers to shrink that gap…but it does make it hard to retain doctors.
CHESSARE: Why would a hard working physician contract with one hospital where the payment is 30% less at that hospital than at a different hospital. I would ask rational thinkers, who is it that should be under the looking glass.
BEBINGER: Keeping doctors is critical to the future of Caritas…because they bring in the patients. But some doctors in the Caritas system say they are also worried about the system's future. The last 2 Presidents were asked to resign and then talks with 3 mulit-state Catholic health care chains…Ascension, Catholic Health Initiatives and Catholic Health East…failed. Father Bryan Hehir, the Secretary for Social Services in the Archdiocese of Boston, says the search for a partner is off for now.
HEHIR: The dominant strategy at the moment is to pursue the search for a permanent CEO because that's kind of like a stake in the ground around which you can organize the rest of the efforts of the health care system.
BEBINGER: The Archdiocese hopes to have a new CEO for Caritas in place around the first of the year. At the same it hopes to begin shifting more control of Caritas from the archdiocese to that CEO and to the local boards of Caritas' six hospitals. But local trustees would still be essentially advisors. Decisions about which hospital gets how much money and for what would still be made by the main Caritas board. President of the Beth Israel Deaconess Medical Center, Paul Levy, says that's unfortunate.
LEVY: The underlying issue in terms of attracting great doctors and nurses and administrators to a hospital and indeed in terms of philanthropy and so on, is local ownership and also a sense of direction…what are they trying to accomplish for their community and how.
BEBINGER: The vast majority Catholic Hospitals are now owned by 4 multi-state networks…3 of which declined to partner with Caritas. Caritas is one of only five Catholic health care systems in the country still owned by a diocese or Archdiocese. Loyola University Law School professor Larry Singer says health care has become too complicated for most religious leaders.
SINGER: Health care is big business and frankly one that is undergoing sig transformation on a daily basis with new technology, challenges of reimbursement, challenges of the uninsured and finding ways to live your mission in changing times.
BEBINGER: But spinning off Caritas as a independent health care system is not in the plans in Boston right now. Father Bryan Hehir advises Cardinal Sean O'Malley on health care.
HEHIR: The cardinal is really committed to maintaining Catholic health care as part of the life of the church in Boston. This is part of the ministry, to serve people at vulnerable times in their life and to serve the poor. And because there are distinctive parts of the Catholic bioethical vision that won't be sustained if we don't have a Catholic health care system.
BEBINGER: Hehir says Caritas offers a Catholic perspective on abortions, genetic testing and end of life decisions that patients won't find at other facilities. But fulfilling the Catholic mission in health care has become more financially difficult…as it has in Boston area parishes and parochial schools. The Caritas hospital that serves the largest number of the poor, Carney in Dorchester, is the only one of six Caritas members that is still losing money. Caritas CEO John Chessare says state assistance has dropped in the last few years and is expected to shrink further as the state shifts money to health plans for the uninsured.
CHESSARE: We do not intend to ask for resources we do not deserve but while we are serving people without insurance we need to continue to have the resources we need to serve them.
BEBINGER: But Chessare denies reports that Caritas may close, sell or change Carney into a different kind of health care facility.
CHESSARE: Our plan for Carney remains, that it be an exceptional acute care hospital serving the citizens of that community.
BEBINGER: That's the hope of Boston political leaders as well who continue a history of efforts to shore up Carney. Some hospital industry leaders say Caritas will need to develop a strong plan for Carney's future or face mounting political pressure to let another hospital system run it.
Back at Caritas Norwood, the books are balanced and several upgrades are underway.
CHESSARE: Because we now have to be operational, 24 hours a day, 365 days a year, we had to build a 2nd, state of the art cardiac cath lab.
Chessare says Caritas Christi hopes to boost its bond rating this year and then borrow 75 million dollars for new projects…part of a plan to revive its facilities and image.
This program aired on October 30, 2007. The audio for this program is not available.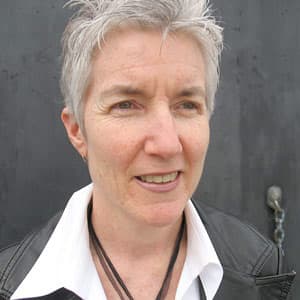 Martha Bebinger Reporter
Martha Bebinger covers health care and other general assignments for WBUR.