ORAL HEALTH MATTERS by Faye Donohue
This article is more than 13 years old.
Today, Delta Dental of Massachusetts released a report – The Oral Health of Massachusetts' Children - that shows that minority and low-income children have much higher levels of dental disease than white and high-income children. That may not seem surprising, given that there has been so much conversation about disparities in health care, but some of the stats do jump off the page:
- One in ten Black, Hispanic and low-income children in Massachusetts are suffering from pain in their teeth and mouth.
- Children from low-income families are nine times more likely to need urgent oral health care than higher-income children.
Left untreated, dental disease can make it difficult for children to concentrate and learn, leading to problems in school, and can also have devastating consequences for a child's overall health.
Reviewing the data in the report, I was struck again by how unconscionable it is that any child should have to suffer from pain or untreated disease - especially since oral disease is almost entirely preventable.
This is unacceptable.
There are any number of cost-efficient ways to protect teeth and reduce bacteria levels in the mouth. Sealants can be applied to molars, forming a barrier against disease. Some dentists are even prescribing Xilotol gum – yes, a dentist telling kids to chew gum! – which reduces the level of bacteria in the mouth.
The fact is that we know how to eliminate most oral disease in children. What we need now is a statewide plan to eliminate dental disease, like those that exist in Maine, New Hampshire, and Connecticut. Delta Dental is convening a summit this spring to pull stakeholders together to get this done. Please consider this an open invitation to join us – because we absolutely need to muster the will to get this done. Oral health matters.
Fay Donohue
President & CEO
Delta Dental of Massachusetts
This program aired on January 24, 2008. The audio for this program is not available.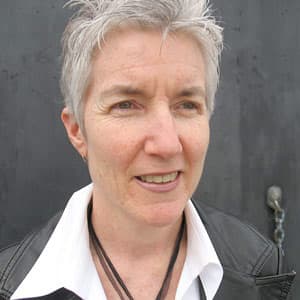 Martha Bebinger Reporter
Martha Bebinger covers health care and other general assignments for WBUR.