"Revising the Mission of Massachusetts General Hospital" by Joan Quinlan
This article is more than 13 years old.
Last week, Massachusetts General Hospital celebrated its new four-part mission during a special ceremony to recognize the hospital's community benefit programs, newly named the MGH Center for Community Health Improvement (CCHI). The June 3rd program featured David Satcher, MD, PhD, former US Surgeon General, who spoke about the role academic medical centers can play in improving community health. The new MGH Center for Community Health Improvement has more than 35 robust partnerships with community organizations, residents, schools, law enforcement, and the faith community to address some of the state's most complex health-related issues – substance abuse among young people, domestic and community violence, access to care for immigrants and refugees, and closing the educational achievement gap for Boston public school students. In addition, 19 MGH clinical departments will be working with the CCHI to develop community-oriented initiatives of significant scope and impact. These are historic and important changes that affirm and strengthen the hospital's deep commitment to community health.
Last week, MGH President Peter L. Slavin, MD distributed the following message to hospital caregivers and staff:
"When in distress, every man becomes our neighbor." This powerful and poignant statement is found in the 1810 circular letter distributed by the founders of the MGH as they sought to raise funds to establish a general hospital to serve the sick poor of Boston. And for nearly 200 years, the MGH has remained true to its original charitable mission, always providing care for those in need – including those unable to pay for health care, the underserved, the vulnerable and the disenfranchised. The new name complements the hospital's new four-part mission statement, which was revised last year to affirm our commitment to help build and sustain a healthier community. The mission statement of the MGH is:
"Guided by the needs of our patients and their families, we aim to deliver the very best health care in a safe, compassionate environment; to advance that care through innovative research and education; and, to improve the health and well-being of the diverse communities we serve. "
In 2007, the MGH was the state's third largest provider of free care, providing nearly $64 million worth of care to nearly 17,000 patients. MGH also provided nearly $213 million worth of care to more than 32,000 patients on Medicaid. MGH fully supports four health centers that provided more than 400,000 outpatient visits to more than 72,000 individuals last year.
Joan Quinlan
Director MGH Center for Community Health Improvement
This program aired on June 11, 2008. The audio for this program is not available.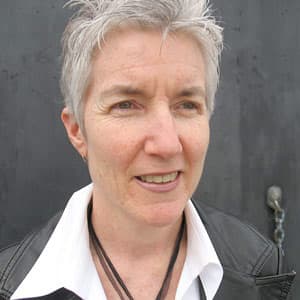 Martha Bebinger Reporter
Martha Bebinger covers health care and other general assignments for WBUR.