Mass. Bans Hospitals From Turning Patients Away
This article is more than 12 years old.
Today, Massachusetts becomes the first state in the nation to prohibit hospitals from turning away ambulances when their emergency rooms are overcrowded.
WBUR's Sacha Pfeiffer reports.
PFEIFFER: The practice, called ambulance diversion, was meant to ease patient backlogs when hospitals ran out of available beds. But Paul Dreyer, director of health care safety and quality for Massachusetts, says state officials realized that when ERs shut their doors, that actually causes more problems.
DREYER: We all collectively had an epiphany, which is the following: There's no evidence that diversion actually solves anything, so why don't we just get rid of diversion? It results in patients going to places where they don't want to go, and it by definition increases travel time, which could have very negative patient care implications.
PFEIFFER: Hospitals will now have to focus on freeing up beds sooner for patients waiting in the ER.
This program aired on January 1, 2009. The audio for this program is not available.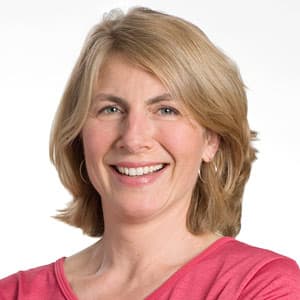 Sacha Pfeiffer Host, All Things Considered
Sacha Pfeiffer was formerly the host of WBUR's All Things Considered.