Battle For DiMasi's Seat Brings Diverse Candidates To North End
06:27
Play
This article is more than 10 years old.
The Third Suffolk district has been represented by a white Italian man from the North End since 1949 — the latter half of that time by Sal DiMasi.
The district has changed a lot since men with names like Berlandi, Capraro and Langone held the seat. Among other things, the borders have shifted to include Beacon Hill, Chinatown, the Financial District and the South End.
At least one of the four candidates in this month's Democratic primary has a name that sounds right at home in the old neighborhood: it's Passoni. But, no, it's not another Italian guy from the North End. She's Susan Passoni, president of the Ellis South End Neighborhood Association.
"I'm a person who I think is a very qualified candidate because I have 20 years experience in finance," said Passoni. "I work as a research analyst and analyze companies and their financials, and I think that's a skill-set we really need in the State House right now."
From South to North, different interests
"This is a great district," Passoni said of the North End. "It's incredibly diverse, not only ethnically, but socioeconomically. You know, in the South End, you have some of the highest concentration of affordable housing in all of Boston, but yet in the district you have some of the most expensive luxury condominiums."
Finding ways to reign in those housing costs is a top priority for Passoni, who says she wants to see more middle-class families settling in the urban core.
It is a platform that has won her a lot of support in the South End, where she has made two unsuccessful yet strong runs for city council. And the name Passoni does open doors in the North End.
A struggle to win over North End voters
Passoni walks into Johnny and Gino's Hairstyling on Hanover Street. It's an old world place, where Mayor Menino always gets his hair cut by Johnny "Shoes" Camerata.
"I'm a Christian and all that, and I'm against abortion, and I'm against gays, I'm against ... I got a right to be part of the world, you know what I mean," Camerata said.
Susan Passoni's progressive politics may play in most of the district, but not in this room. Neither did Sal DiMasi's, for that matter.
But what really seems to rile Johnny "Shoes" is that Passoni "just ain't from around here."
"That's bologna," Passoni protested.
"I've never seen you in my life!" excaimed Camarata.
"But I've never seen you in the South End," Passoni countered.
"You never bought a cannoli at Mike's," Camarata shot back.
"I don't buy my cannolis at Mike's," Passoni explained. "I buy them at Modern Pastry!"
"I like the girl," Camarata explained. "But she ain't gonna do nothing for the North End. She's in the South End."
"You get a guy who from Chinatown who runs and gets elected -- he'll take care of Chinatown," Camarata went on. "Aaron. What do you think he's gonna cater to? South End? Chinatown? He'll say, 'Yeah, yeah.' Forget about it, he's from the North End."
When he says Aaron, Johnny "Shoes" is talking about one of Passoni's competitors: a true North End son of Italy by the name of Aaron...Michelwitz?
A true(?) North End son of Italy
"Don't let the last name fool you," Michelwitz said. "I did grow up in the North End."
Langone. Berlandi. DiMasi...Michelwitz.
"It is different," Michelwitz acknowledged. "But, you know, first we gotta get there and win."
Michelwitz's name reflects the Jewish heritage on his father's side. And he will gladly refer to old photographs of the Hebrew signs that once hung above Salem Street where his campaign headquarters now sits amid Italian bakeries and butcher shops.
"While maybe the demographics have changed, the strength of the North End was always in its people and the close proximity that everyone has with each other, living so close to each other," Michelwitz explained. "You have to be involved in your community just by living here; you really have no choice."
It's the tight buildings, not the bloodlines, that have forged this 30-year-old candidate's sense of "famiglia" around here. It certainly isn't the neighborhood's waning Roman Catholic social conservatism.
Michelwitz is running, in part, on a staunchly pro-choice, pro-gay rights platform -- a trail blazed by his old boss, the former speaker. Michelwitz worked as DiMasi's constituent-services director during the pitched gay marriage battles on Beacon Hill.
More 'unorthodox' candidates put their hats in the Ring
"I am a board member of the Massachusetts Association of Hispanic Attorneys. I represent the diversity and inclusiveness of Boston," Lucy Rivera said in her campaign web video.
A native of Mexico City, Rivera doesn't live in one of Boston's historically Hispanic enclaves. Rather, she makes her home on stately Brahman Beacon Hill. The copy on her web site displays in English, Spanish and Manderin.
When asked if her status as a non-Italian American male from the North End might hurt her chances, Rivera says the possibility never even entered her mind.
"Boston is diverse, and the residents now are prepared, and they're ready for it," Rivera explained. "This is just the way the country and the city of Boston is changing."
A fourth Democrat is also in this race.
Brian Ross is a business development official in the Patrick administration. He is legally precluded from raising money directly, thus his candidacy has flown a bit below the radar.
Most observers expect this month's primary to come down to Passoni and Michelwitz. The victor will go on to face openly gay independent candidate John Keith in June, as well as Republican David Trumbull, who represents perhaps the most marginal minority of all in the Third Suffolk.
While the political face of the North End and the rest of Boston may be changing, its orientation remains where Sal DiMasi helped tilt it: to the left.
NOTE: Voters will be able to pick from among the democratic candidates in the special election primary next Tuesday. The general election will be on June 16.
This program aired on May 11, 2009.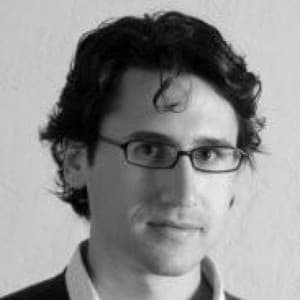 Adam Ragusea Reporter/Associate Producer
Adam Ragusea was formerly a reporter and producer for WBUR.