Can't Forget A Face? You Might Be A 'Super-Recognizer'
This article is more than 10 years old.
Scientists know that some people have a condition known as face blindness, which is when they have great difficulty recognizing other people's faces. Now, new research out of Harvard University finds that others actually excel in facial recognition.
They're called super-recognizers: people who can remember the face of someone they've met only in passing, even years later.
Harvard's Richard Russell, the study's lead author, says super-recognizers can even identify near-strangers from long ago who've undergone major changes in appearance.
"They can recognize people who are much older when they saw them the last time or after they've grown a beard or changed their hairstyle," says Russell, a postdoctoral research fellow in Harvard's psychology department.
"And they seem not to have any problem with changes of context; they see a face and they know it and, interestingly, they also remember where they know it from."
Russell says this ability could have practical application. Super-recognizers could do well, for example, in jobs where identifying faces is important, such as airport security or checking IDs. The study appears in the June issue of the journal Psychonomic Bulletin & Review.
Resources:
Are you a super-recognizer? Take a test (CBS 60 Minutes)
This program aired on May 20, 2009. The audio for this program is not available.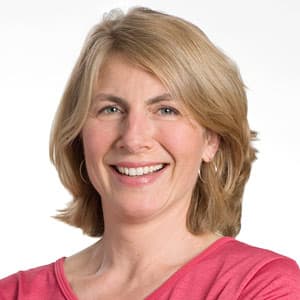 Sacha Pfeiffer Host, All Things Considered
Sacha Pfeiffer was formerly the host of WBUR's All Things Considered.