'The Physician's Role In Health Care Reform' by Bruce Auerbach, M.D.
This article is more than 12 years old.
Health care reform for the nation is coming. And certainly there are unanswered questions. When will it happen? Who will lead the efforts? Will it be good enough to address health care's real problems of cost, quality, access, and equity?
This presents physicians with a challenge – and opportunity. Physicians are the one key link between patients and a system that currently is in chaos. I believe that physicians can work to ensure a workable health care delivery system for our future.
Physicians have two key imperatives in my view. The first and most obvious is clinical. This is our prime directive, and we must never deviate from the pursuit of the safest and highest quality clinical care.
The second is less obvious, but now especially, no less important. It is, to participate in the efforts — without ever sacrificing our primary clinical role or the pursuit of excellence in quality — to ensure that we have a health care system that is affordable, sustainable and accessible by all.
We've seen in Massachusetts that providing universal coverage, while an admirable goal, does not ensure patient access or an adequate work force.
It is also commonly understood that universal care is not sustainable if we can't get our arms around the current explosive growth in health care costs.
While actual payments to physicians are a relatively small percentage of overall health care spending, what physicians recommend for care, treatment, and therapies, influence a significant piece of the health care expenditure pie.
Physicians must understand the components of the cost of the health care, be accountable for utilizing effective treatments and therapies that add value for our patients, and take more responsibility for the total cost to society.
Where can physicians have a positive impact?
It has long been known that tremendous variation exists in care between and among physicians. End-of-life care has been shown to have as much as a four-fold difference among different parts of the country, with no potential to change the outcome, death being the ultimate risk adjuster.
Utilization rates of procedures and high-cost imaging modalities also vary widely across the country, with no obvious difference in outcome or population health. (In fact, with some, the areas with higher utilization have worse outcomes.) We must learn what works and drive care to the most effective, least costly models.
Evidence, where it exists, must inform our care and we must insist that more efforts focus on evaluating the effectiveness of the care we provide for our patients.
Physicians can educate patients about prevention and management of the chronic diseases that many of them will develop. This includes informing them about the financial consequences of performing procedures and tests they "want," when we do not truly believe those tests or procedures will add value or improve the outcome.
We must collaborate and partner with the other participants of the health care delivery system — our hospitals, allied health professionals, the pharmaceutical and technology industry, nursing homes and others — to provide all the care, but only the care, that our patients require to ensure their health, well-being and optimal productivity throughout the years and stages of their lives.
And we must lobby for a compensation system that adequately funds and supports the time we will be investing in educating, pursuing evidence-based research, and coordinating our patients' care.
In this way, physicians stand the best chance of ensuring a sustainable health care delivery system that has the physician-patient relationship at its core and will be there for all citizens throughout their lives.
Bruce Auerbach, M.D., Vice President of Sturdy Memorial Hospital in Attleboro, is the immediate past president of the Massachusetts Medical Society.
This program aired on May 29, 2009. The audio for this program is not available.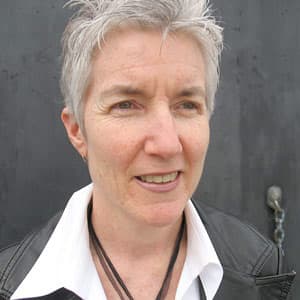 Martha Bebinger Reporter
Martha Bebinger covers health care and other general assignments for WBUR.