Closing Time For 12 Mass. Chrysler Dealers
01:18
Play
This article is more than 11 years old.
Lee Bradley came all the way from Nantucket to Dorchester on Tuesday to buy a brand-new Dodge Sprinter.
Bradley's company, Nantucket Glass & Mirror Inc., wasn't planning on adding a new van to its fleet this year. But Bradley says saving $10,000 over what the firm paid for the same model just a year ago was a deal he couldn't pass up.
It's the last Dodge Sprinter that Westminster Dodge in Dorchester will ever sell.
The dealership is one of 12 in Massachusetts being shut down by Chrysler as the Detroit automaker closes a quarter of its dealerships nationwide. The dozen Bay State dealers spent their last day trying to unload their inventory while they could still offer factory warranties and financing. After Tuesday, their only option will be to unload their inventory on the dealers that remain.
Westminster Dodge owner Jim Bickford always wears a red polo shirt with the Dodge logo. But he says he has no idea what he'll wear tomorrow. "Right now, yes, there's a very bad taste in my mouth for Chrysler," he says. His dad bought the franchise back in 1978.
"I've sold as many cars as I can," Bickford says. "But how's it feel not to be wanted? I don't know. How do you take your children and say, 'All right, 25 percent of you don't belong to use anymore,' you know?"
Bickford may be losing the Dodge brand, but he's not closing. He's keeping all 44 employees. In the past three and a half weeks, Bickford has sold all but a dozen of the 130 Dodge cars off his lot. Now Westminster Dodge will become Westminster Used Auto Sales.
Bickford says he knows there's a stigma attached to being a used-car salesman. But he's not worrying about that. "Any profession's a good profession," he says. "As long as you do a good, honest job."
Still, Bickford is worried about losing the guaranteed business that comes from being a dealer. He's reaching out to other carmakers to see if they want to add a franchise in Dorchester. He's hoping Westminster can soon get back that new car smell.
This program aired on June 10, 2009.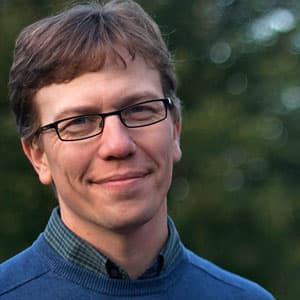 Curt Nickisch Business & Technology Reporter
Curt Nickisch was formerly WBUR's business and technology reporter.