Mass. Legislature Closes Pension Loopholes
04:16
Play
This article is more than 11 years old.
The House and Senate plan to pass a consolidated pension reform bill Thursday that they hope will help restore public confidence in the battered chambers. The legislation proposes to close loopholes that a modest number of state employees have used to pad pensions and trigger early retirements. But it is, in the eyes of supporters and analysts, a first step.
There are changes in this bill you can trace to most of the recent pension abuse stories. State employees will no longer be able to add the years they volunteered on their local library board towards their pension. Houses for college and university leaders won't count as compensation that can increase a pension. There are no more "termination" benefits for politicians who aren't re-elected. And state employees won't be allowed credit for an additional 12 months based on just one's day work in that year.
Senate President Therese Murray said the merged House and Senate pension bills include urgent changes. "Our agreement on pension reform ensures that loopholes in the current system, and those individuals who chose to exploit them, will be shut down once and for all," Murray said. "And I'm proud to say this consensus bill applies to current and future employees."
The pension bill initially approved by the House did not apply to current state workers. Speaker Robert DeLeo said just this past Monday that the state would be on shaky legal ground if it tried to change the pension rules for existing employees. The Senate and Patrick administration argue that employee contracts can be changed. DeLeo said Wednesday he was persuaded during conference discussions to go along with the Senate. There is still a concern that current workers who don't like these changes will sue the state.
"I don't know if I could ever say that I'm confident of lawsuits or no lawsuits or whatever," DeLeo said. "I would just say, this is the bill we have. Everyone knows what the intent of this piece of legislation is and if people wish to address that through the court system, then so be it."
Gov. Patrick, who had said he might veto a pension bill if it did not apply to all workers, immediately, showed up to congratulate the legislature. "This is huge step forward," he said.
But the governor sidestepped a question about whether he was now withdrawing a threat to veto the legislature's proposed sales-tax increase unless the chambers delivered meaningful pension, ethics and transportation reforms.
"Not enough credit has been given to the legislature for taking the steps that have been taken on pension reform on ethics reform, on transportation reform," Patrick said. "So a shout out to both the speaker and Senate president and their teams. We're going to get there, I think, and when we get there is the time for me to answer your question."
Some in the audience during the pension bill announcement had a more cautious assessment. Massachusetts Taxpayers Foundation President Michael Widmer and others are encouraged that legislators are calling this pension reform phase one, but Widmer worried there won't be a phase two.
"This closes loopholes, but it doesn't reform the pension system," Widmer said. "There is often a tendency to declare victory around a reform — quote, unquote — and go home. And I certainly hope that doesn't come to pass."
A special commission is due to present recommendations in September on some thornier issues, such as setting state pension caps, changing the way pensions are calculated and mapping a plan to close the more than $12-billion gap between what the state will eventually owe retirees and the cash it expects to have.
Steve Poftak, research director for the Pioneer Institute, says the state also must require that the "how will we pay for this?" question is answered with any future pension changes . "What we want to make sure is that future loopholes aren't created that expand the unfunded liability," Poftak said.
In the meantime, legislative leaders are taking credit for cracking down on the trade of favors and pension gamesmanship that some of their friends and colleagues have taken advantage of for years. Rep. Robert Spellane of Worcester is the House point person on pension reform.
"Yes the public is angry, yes the public has called to end these abuses and these loopholes," Spellane said. "But as importantly, folks need to remember that these are not easy issues. Other governors, other legislatures could have taken these issues up, but they turned away."
The Senate Republican caucus says the question is: Will the legislature continue to face tough pension issues now that this bill has caught the "low-hanging fruit"?
This program aired on June 11, 2009.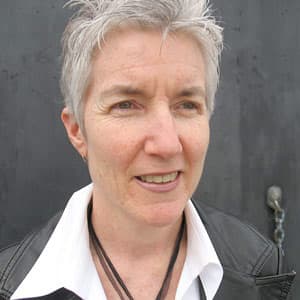 Martha Bebinger Reporter
Martha Bebinger covers health care and other general assignments for WBUR.