Health Care Reform Trimmed By $114M, Coverage Reduced
This article is more than 11 years old.
The economy is hitting the state's free and subsidized health insurance program, Commonwealth Care, from two angles. First, more state residents affected by the shrinking job market are signing up. Second, the state has less money to spend on this, and hundreds of other programs.
As a result, the Health Insurance Connector Authority presented a package Tuesday that would save $114 million. The biggest change affects about 17,000 residents who qualify for free health insurance, but who have not combed through their insurance options to pick a plan. They have waited for the state to place them in one. Now the state will stop doing that.
"Eligible Commonwealth Care enrollees need only pick a plan and they will have health insurance," explained Leslie Kirwan, who chairs the Health Connector board. "In the scheme of things, and many of the other choices we have to make in the budget, that seems like a reasonable shared sacrifice."
Letting coverage lapse for this group is expected to save about $63 million next year. These residents would still be eligible for Commonwealth Care and could enroll or re-enroll when they go to a clinic or hospital.
Kirwan, who is also secretary for Administration and Finance, argues that this change is less disruptive because it does not affect eligibility and can easily be reversed as revenues improve. "As opposed to taking large segments of the population out of the program, which we hoped to avoid and which we're now struggling to cope with," she said.
That struggle is over 28,000 legal immigrants the House and Senate proposed cutting from Commonwealth Care to save money. Gov. Deval Patrick, who kept coverage for legal immigrants in his revised budget, has not said if he will veto that item from the House-Senate spending plan. Health Care for All and other advocacy groups are urging him to do so, and to also reverse this plan to stop automatically assigning poor people health insurance.
"What this means is that thousands of people who are stuck in some bureaucratic process will end up losing their coverage and won't be able to get it back right away," said Brian Rosman, research director for Health Care for All. "So we're going to be working as hard as we can to find the revenue, to find the funds, so they can reverse these kinds of cuts."
Legislative leaders are not expected to object to this change. Through a spokesman, Senate President Therese Murray said, "These are painful but necessary adjustments brought on by the state's unprecedented budget situation." Murray continued, "We remain committed to protecting our core health care reform mission, and the Connector Board's actions will hopefully avoid the need for any enrollment caps or slashing of benefits."
This program aired on June 24, 2009. The audio for this program is not available.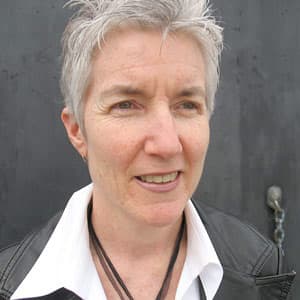 Martha Bebinger Reporter
Martha Bebinger covers health care and other general assignments for WBUR.