Archdiocese Pulls Out Of Joint Insurance Venture
This article is more than 11 years old.
The Boston Archdiocese and its hospital network, Caritas Christi, have decided that participating in a joint health insurance venture would violate church teaching, including its anti-abortion stance.
Caritas Christi, in partnership with a for-profit health insurer Centene Corp., was set to begin providing state-subsidized coverage on Wednesday. But Friday night, the Archdiocese announced that Caritas is pulling out. Cardinal Sean O'Malley, in consultation with the National Catholic Bioethics Center, decided that having an ownership stake in a venture that provides abortions and other reproductive procedures is in consistent with Catholic moral teaching.
"By withdrawing from the joint venture and serving the poor as a provider in the Connector, upholding Catholic moral teaching at all times, (Caritas Christi is) able to carry forward the critical mission of Catholic health care," Cardinal Seán P. O'Malley said in a statement.
The insurance plan, CeltiCare, will go ahead and enroll new members. Those members will be able to use Caritas hospitals.
Most anti-abortion advocates hailed the eleventh-hour change, but some were skeptical of the move and said the Archdiocese still had to answer some questions.
"It appears that the reaction of the Archdiocese has less to do with fidelity to Catholic teaching and more to do with the fact that CeltiCare had become a toxic public relations for them," C.J. Doyle, executive director of the Catholic Action League of Massachusetts said.
However, Doyle said there are still a lot of unanswered questions about the arrangement, like whether or not the Archdiocese received any financial benefit from the deal before it backed out. He said the Catholic Action League is planning to submit a Freedom of Information Act request to get that information.
The Archdiocese did not return calls for comment.
This is the second setback for CeltiCare this week. On Tuesday, the state decided to stop automatically assigning low income residents who don't chose a plan to the lowest price option, which was CeltiCare.
WBUR's Kathleen McNerney contributed to this report.
This program aired on June 27, 2009. The audio for this program is not available.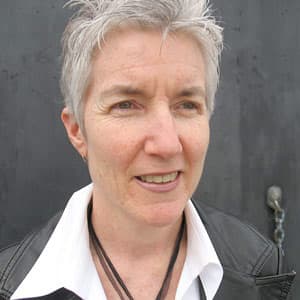 Martha Bebinger Reporter
Martha Bebinger covers health care and other general assignments for WBUR.