'An Educated Consumer Is Our Best Customer' by Eric H. Schultz
This article is more than 12 years old.
Last month, I got a call from a Fallon Community Health Plan member who wanted to speak with the CEO to express his dissatisfaction with the health insurance plan he purchased. Our conversation really brought home the importance of educating consumers in our increasingly complex health care system.
The caller was upset over having to pay a $1,800 MRI bill. He thought FCHP should have covered and paid for the test. In fact, the MRI was covered, but according to the plan he purchased — a $2,000 high-deductible plan — the service was subject to the deductible, which had not yet been met. So, the $1,800 was going to have to come out of his pocket. He was shocked, frustrated and angry.
Our conversation revealed that his decision to purchase a high-deductible plan was based, of course, on his desire to save money on the monthly premium. Many of us do this with our car insurance. We opt for a higher deductible because it decreases the premium. We gamble on not being involved in a car accident (and therefore not having to pay the deductible) so we can have a little more money in our pocket each month. But a gamble it is.
I posed a question to him: When he first decided to purchase a high-deductible plan, what was his contingency plan for covering the $2,000 deductible?
In other words, did he have $2,000 to spend if he needed to? After some silence, he stated that he hadn't given that much thought at the time. I think this is something many of us would have said.
We also talked about the MRI's cost, which was in part driven by where it was performed. He had the MRI done where his doctor told him to have it done. He didn't ask about the cost or the quality. Nor did he ask about alternative sites, such as a local, less costly community-based facility. He didn't bother with those questions because he just assumed that his health plan was going to pay the bill. After all, he has insurance, right? Again, many of us think this way when it comes to health care.
I asked him another question: If he had known, up front, that he'd have to pay the bill, would he have gone to a facility that cost less but was just as good? I also asked him if he would have tried to negotiate a better rate with the MRI provider. His response was that he didn't think these were options but that, naturally, had he known all of this at the time, he would have gone to a lower cost provider. We tend to be more informed about our purchases of most consumer goods, such as cars, cell phones and major appliances. Many of us invest a lot of time researching our options before making a decision. When will we learn to apply that purchasing behavior to health care? After all, health care spending represents about 6 percent of personal consumption spending. (Rand COMPARE).Readers of this blog know that I'm a big believer in high-performing, limited networks, which reduce premiums without having to resort to high-deductibles or other cost-shifting methods. The savings come from the use of a lower-cost but high-quality network.But to make a decision between a high-deductible plan and a high-performing, limited-network plan, for example, consumers need credible and comparative information. All of us in health care need to do a better job of providing it because changing the way we pay providers is only part of the solution to bend the medical cost trend.We're making progress. The Health Care Quality and Cost Council's Web site, called My Health Care Options, helps consumers compare quality and cost data for certain procedures at Massachusetts hospitals.And based on feedback from our members in high-deductible plans — including our MRI member — FCHP is looking at ways to provide more information and to improve our communications to members. We're also doing outreach calls to members to help them better understand the plans they've purchased and to offer tips on how to get the most out of their health care coverage.With dramatic changes coming from Washington, including the possibility of an individual mandate like the one we have in Massachusetts, educating and engaging consumers is crucial to the success of our national health care system.We need to get started.Eric H. Schultz is the President and CEO of Fallon Community Health Plan.
This program aired on July 17, 2009. The audio for this program is not available.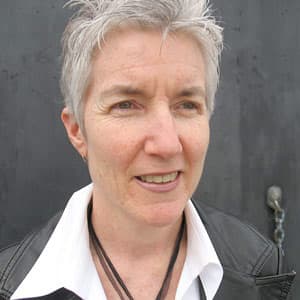 Martha Bebinger Reporter
Martha Bebinger covers health care and other general assignments for WBUR.