Already Struggling, Local Restaurants Find Meals Tax Hard To Stomach
03:42
Play
This article is more than 12 years old.
Al's State Street Café stands out in Boston's Financial District.  The shop has blue-collar prices for the white-collar customers here. A nine-inch sub, soda and bag of chips sells for $6.25 — tax included.
"Our special is the Café Special with prosciutto, mozzarella, plum tomatoes, balsamic vinegar and oil," says Al Costello, the owner. He has 15 employees and they work fast. It's a high volume, low profit margin shop.
Next week, a 1.25 percent hike in the state meals tax will cut into that profit margin. Costello is infuriated now that Mayor Menino wants to add a new city tax onto that – an extra 0.75 percent.
"The economy is so bad, I didn't want to go up with my price if I have to, because people are hurting as it is," Costello says. "Then they're coming after us for 2 more percent! Doesn't make any sense to me."
Costello says it's going to mean another $20,000 a year in meals taxes, on top of the $50,000 he already passes on. He says he has no choice but to raise prices.
Mayor Menino defended the new tax Wednesday after meeting privately with some Boston hotel and restaurant owners.  He stood beneath a portrait of George Washington, who once called taxes necessary but unpleasant. "We have to do something to raise revenue," Menino said.
The mayor said implementing a city meals tax and raising local hotel taxes another 2 percent will add as much as $18 million to the city's budget this fiscal year. "I'm not going to put this into frills," he said. "It's going into real programs that make a difference in people's lives."
A few members of the local hospitality industry added their comments to Menino's. They spoke out in favor of the tax hikes in varying degrees of half-hearted enthusiasm.
"We don't think that a few pennies on the dollar is going to make a difference to most families who are looking to spend a pleasant night out," said Kathy Mainzer, who owns the restaurant Bella Luna in Jamaica Plain. "We also really need the services that the city of Boston provides, and having a safe, vibrant city is good for our business."
One hotel general manager who was in the meeting with Menino says a few people raised their eyebrows when the mayor said he wanted to use the new money to avoid laying off 67 police officers. Because, those hotel managers thought, "Hey, we've had to lay off people, and now you're coming to us?"
"I don't think anyone's happy about it, but we have to do what we have to do," said Paul Sacco, head of the Massachusetts Lodging Association, which is backing the mayor's plan. "If you look in proportion to what other states are doing, and where that positions us, we're still in the ball game."
Sacco wouldn't want it to go any higher, but he thinks this is reasonable. He expects business owners will come around to support the mayor — in a spirit of acquiescence.
This program aired on July 22, 2009.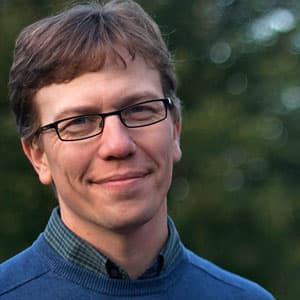 Curt Nickisch Business & Technology Reporter
Curt Nickisch was formerly WBUR's business and technology reporter.