Report: Ortiz, Ramirez Tested Positive For Drugs In 2003
This article is more than 12 years old.
David Ortiz hit a key homer in the Red Sox victory over Oakland on Thursday, but the conversation afterward was about a report that he and former teammate Manny Ramirez appeared on a list of players who tested positive for steroids in 2003.
Speaking to reporters after the game, the designated hitter promised to address the issue soon.
"My whole life, my whole career that I've been around here, I've been what I am," Ortiz said. "Like I say, honestly, I'm going to get to the bottom of this and you guys are going to hear from me in the next few days."
Later, in a written statement (PDF), Ortiz said, "based on the way I have lived my life, I am surprised to learn I tested positive."
Red Sox Manager Terry Francona says Ortiz has the support of his teammates. "He knows we care about him. He has earned, as a person, that from us," Francona said. "We will be very supportive, as I hope we are with all our players."
In several years with the Minnesota Twins, Ortiz never hit more than 20 home runs in a single season. Ortiz hit 31 when he came to the Red Sox in 2003, the same year he reportedly tested positive. His totals continued to grow each year, reaching a peak of 54 home runs in 2006.
Ortiz has struggled at the plate this season and last.
The news of the steroid tests broke before Thursday's game. Outside Fenway Park, fans expressed disappointment.
WATCH: Sox Fans Disappointed, Hardly Surprised, By Doping Allegations
A lot reacted like Graham, of Newton, who identified himself only by first name. "Ashamed, but not surprised," he said.
With Ortiz and Ramirez at the heart of the batting order, the Sox won two World Series titles. Some fans say the fact that both sluggers tested positive in 2003 casts a shadow over the historic 2004 title that ended Boston's 86-year World Series drought.
Graham agrees, but says he believes steroid use was so widespread throughout the sport it made things fair.
"We won within the cheating and everything that was going on, but we still won," Graham said. "We'd rather win. We'll take the win," he laughed.
Ortiz and Ramirez are the latest to have their names leaked from a list of 104 Major Leaguers who tested positive in 2003. The list was never supposed to be made public, but later became evidence in a government investigation into the sale and distribution of performance-enhancing drugs.
The players' union has taken the matter to court arguing federal prosecutors did not have the right to seize the information. Manny Ramirez served a 50-game suspension for steroid use this year, but he and Ortiz will not face penalties for their reported 2003 test results.
Major League Baseball declined to comment on the Times' report, telling The Associated Press it didn't have the list of the 104 players who tested positive six years ago. The players' union also declined comment.
Red Sox owner John Henry did not immediately respond to an e-mail seeking comment.
This program aired on July 30, 2009. The audio for this program is not available.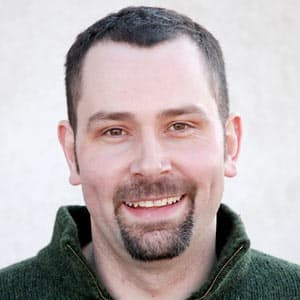 Doug Tribou Reporter/Producer
Doug Tribou was formerly a reporter and producer at WBUR and for WBUR's Only A Game.